When it's cold outside, and the weather is frightful, it can be truly delightful once in a while to hole up with a good book, a blanket and a cup of tea. But equally important is keeping up your energy, staying active and maintaining your mental well being through the shorter days of winter.
One of the reasons people are affected seasonally is a lack of sunlight, which not only disrupts your body's internal clock, but impacts the levels of serotonin: the hormone which affects mood. SAD—Seasonal Affective Disorder—is a serious condition that is in fact considered to be a subtype of depression. It's effects are wide ranging, including things like irritability, social withdrawal, difficulty with concentration, sleeping and a general feeling of lack of energy on the mild end, to serious mental health issues like suicidal thoughts, anxiety and depression.
Even if you're not afflicted with SAD, staying active and keeping up your energy levels is a key way to deal with the long winter months. Here's how:
Keep Your Normal Routine
It's important to keep to your normal routines, as much as possible, despite the weather. If you're a runner, keep running! Maybe take it to a gym treadmill on icy days, or when the temperature gauge hits a new low, but keep running! If you're a walker, bring it indoors and take up mall walking when the roads and pathways won't permit an outdoor jaunt. There are countless ways to alter your usual activities so that they are safe and enjoyable, even through the coldest of winter days.
And keeping to your routine has healthful benefits. Most people who have habits and routines that they stick to feel less stressed and more like they've accomplished something from what the brain sees as a task list. It can help to reduce anxiety and encourage a general feeling of well being.
Get Some Energy from Nature
Communing with the great outdoors, even in less than perfect weather, can have a tremendous impact on your mood and energy levels. When you feel house / building bound, it's harder to summon the get up and go that you need to enjoy the everyday moments. Spend a little time outside, among trees, whether that's on a nature trail or your local park: it will remind you that there is a greater world out there and that you should enjoy every bit of it!
Keep a Healthy Diet
Fatty, salty foods, or alcohol in excess are never a good idea but even more so during the winter. You want to have stable blood sugar levels and minimal spikes from sources like caffeine, in order to stay happy and healthy. And it probably goes without saying that one too many spiked toddies may not be the best route to maintaining good health. Instead, look for vitamin rich foods:
Legumes and Nuts
Beans and lentils, all vitamin, protein and fiber rich, with just the right types of fats contained in nuts like walnuts.
Dark Green Leafy Vegetables
Kale, spinach and the like are chock full of all the good vitamins and minerals your body craves, including iron.
Lean Meats
Turkey, chicken and pork are good options, in moderation.
Fish
Particularly varieties with high Omega-3s, like salmon. The healthy fats are good for your brain and its chemistry.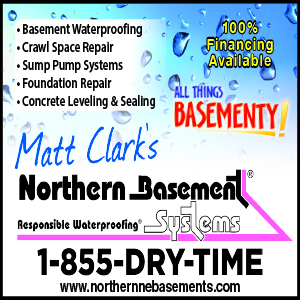 Eggs
A good protein boost with a healthy dose of vitamin D.
Dark Chocolate
If you have a sweet tooth, stick to chocolate with 70% cocoa or higher for your fix.
Avocados and Bananas
While you might not choose to eat these together, either have a good amount of B6, the vitamin necessary to produce serotonin, which is your mood hormone.
Keep in mind too that while you might still be active, it's possible that you are less active during the colder, winter months than in the middle of summer, so temper your usual eating habits, in line with your workouts!
Check Your Iron Level
Of all the important levels to maintain in your body, iron is vital. If you're feeling sluggish and tired, a leading culprit for many is low iron levels. Since most of us cannot get the amount of iron we need from our diet (only about 10% is absorbed that way), iron deficiency anemia is a widespread issue. Iron supplements have historically been difficult to absorb and even harder for to tolerate, but a new formulation called Active Iron can give you 138% of your daily dose, without the usual side effects. Active Iron is absorbed quickly and easily through the small intestine, thanks to new technology that binds it to whey-protein, making it easier to tolerate, even on an empty stomach.
Keep Moving and Dress for Outdoor Success
Part of enjoying the great outdoors, even in winter, is being dressed for it. If you're warm and dry, you'll enjoy it a lot more! Layer your clothes with a moisture wicking layer next to your skin, a layer for warmth and a third layer to block the wind and wet. In warmer weather, you can always drop a layer, but this is the best way to ensure that if you're active outside, you won't get cold too.
Get a Little Light
A little light therapy can really help deal with the general feeling of unwell that comes from a lack of daylight sunshine. Posited as a treatment for SAD, light boxes are designed to provide a replacement for sunshine, fooling your brain chemically into thinking you've absorbed some restorative rays. Look for a light that is designed specifically to treat SAD, if you're looking for an effective mood booster.
You should always check in with a doctor before applying any type of therapy in your life, but most will tell you that a little light in the dark of winter can go a long way. With all the ways that you can boost your mood and your energy through the cold winter months, there's no reason to not enjoy them, snow and all!
Related Articles & Free Subscription
10 Benefits of Weightlifting for Age-Related Muscle Loss for Seniors
The Importance of Strength Training
Free Subscription to Vermont Maturity Magazine