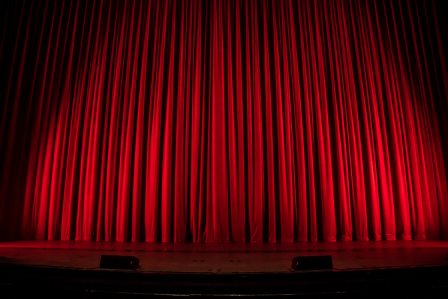 When I recall growing up on my dad's farm in Cambridge, I recognize some of my youthful experiences as rites of passage, like smoking corn silk behind the barn (bad idea), kissing a girl behind the sugar house (good idea), driving Dad's car for the first time with my new license in my wallet (exhilarating idea).
One rite of passage was life changing: the curtain of memories.
The curtain hung in the Jeffersonville Town Hall. At the front of the stage, this huge magnificent curtain was rolled up and down for every play and minstrel show- and countless movies over a span of decades.
My rite of passage occurred in 1950 during my senior year, when our class produced the school's traditional senior play. After the last performance, each senior was allowed to sign his or her name on the back of the curtain. The play was near the end of the school year and I remember thinking as I wrote my name, "this is it: I am out of high school, I will be leaving home in the fall and will soon be involved in a new life." It was an ending and at the same time a beginning. I felt emancipated—scary idea.
Over the years, I sometimes wondered what had happened to the old curtain. Recently, I found out.
I located the curtain in the Cambridge Elementary School's gymnasium. With the help of John, the maintenance man, we saw it hanging above the stage at the end of the gym. John unrolled it and there it hung, just as I had remembered it.
When the Town Hall became the post office and town clerk's office, the curtain was taken down and stored for many years. It was painted by Charles Huiesp in Troy, N.Y. sometime in the mid-1800s. Restoration was completed by Chris Hansel of Curtains Without Boarders. Chris repaired the tears and restored the water-based paints to their original vibrant colors. It was exciting to once again view that` beautiful sailing vessel as it makes its way over the waves and away from the castle on the shore.
Then I wondered, could my signature still be on the back? As I searched for my name, wonderful memories returned. There appeared the names of my teenage friends: Phila, Melba, Barbara, Dick and Rodney. And then I saw it: "BILL SKIFF '50." I had written it with Claudia's red lipstick—the same lipstick that used to mysteriously appear on my shirt collars, much to my mothers dismay.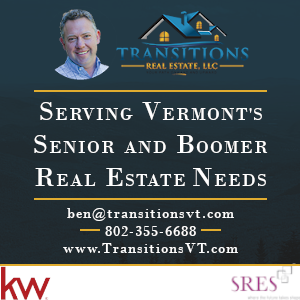 I saw the names of my brother Bob, '60, and sister Carol, '62. It would have been nice if some of those names could have spoken to me. I would like to have heard their voices again. In a way, they did speak to me – as I saw their names, I remembered the great times we had together.
As I searched more carefully, I found other names and dates written in fading pencil—Kenneth Potter, class of 1920 and Eric Trash, class of 1918. One name was so faded I could not read it, but under it was written, "Brigham Academy Minstrel Show 1917."
How many times has the old curtain been rolled up for an opening night? How many people have enjoyed a play in its presence? For its many viewers, I wish it well and thank it for its many years of service—and the fond memories it leaves behind.
Bill Skiff grew up on a farm between Cambridge and Jeffersonville. After a career in education, he now lives in Williston. In Places I've Played, he shares his experiences of growing up in Vermont. 
Related Articles & Free Subscription
What Makes a Lasting Relationship?
Free Subscription to Vermont Maturity Magazine