The virus that has spread around the world and across our country has forced many people to shelter in place and work from home if possible. The absence of the traditional workplace camaraderie such as lunchrooms and coffee breaks has caused some people to ask: is this what retirement is like? After all, when you retire and leave your place of employment your daily interaction with co-workers, customers and business associates is gone, or at least significantly lessened. Some people, especially those close to retirement, have looked at the past year with increasing concern about whether the retirement lifestyle, and the reduced social contact they've experienced over the past year, is all that it's cracked up to be. Well, relax. The past year has been difficult for many people but it's not a reason to fear the future you've been planning.
For those who wonder whether retirement will be a shrinking off to the sidelines and a withdrawal from the busy social life you may have now, I'm here to tell you that it doesn't have to be that way at all. Retirement is what you make it, and you have the ability to create a lifestyle that will give you more enjoyment than you ever thought possible. For those who have dwelled on all the things they have not been able to do during this past year (and there are many things we all miss), I would ask you to look at all of the things it has enabled and all the creative forces that have been unleashed.
While it is true that a "zoom", or virtual, session with your family and friends is not the same as a personal hug, it has made many people appreciate something they may have taken for granted before. As the world starts to open up again, we're all going to witness the equivalent of one big giant hug for everyone. And those family get togethers will, perhaps, have a little more meaning.
Technology has enabled us to reach out in a different way. There are many people, with their newfound free time, who have contacted old friends they haven't seen in years making vows to travel for a visit once things return to normal. And even when it comes to traveling, technology has made possible new and different experiences that can be enjoyed right from the home.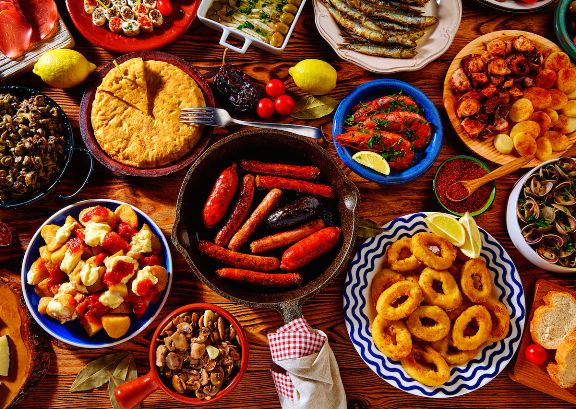 Virtual tours exist on the internet for many of the world's landmarks and exotic places. Is it the same thing as going there? Of course not, but, in some ways, it can be a test for your creativity. We took a virtual tour of the north coast of Spain and then "explored" some the grand plazas of Madrid through a travel show. Then, we took it one step further and decided to make it all come to life with a dinner of tapas. These are small plates of all kinds of delectable bites that can become rather filling after just a few. Looking up the recipes and assigning the creation of the dishes was all part of the fun. Not a cook? It's amazing to look at the selection of wonderful appetizers and hors d'oeuvres that can be found in the freezer section of your grocery store. Some of them are quite good. If you're careful, you can do this in a safe and socially distant manner. Or, if you're by yourself, have a "zoom" dinner with friends. Make a pitcher of sangria and you're all set for an evening of fun and conversation. Why not? You can either light a candle or curse the darkness. As our great President Abraham Lincoln, once said: "people are about as happy as they make up their minds to be."
So perhaps, in some ways, this pandemic really was a preview of retirement and all the free time that will become yours once you break the nine to five routine. How will you start preparing for this newfound freedom and time to fill? Will you look at all the possibilities that are now out there for you to enjoy? Will you take on a new challenge, learn a new subject or set a goal to learn a new language? Retirement, and life itself, is what you make of it. I can tell you from personal experience that there is nothing to fear but there are some things that you should prepare for. Start to make a plan. What are you going to do with your free time? How are you going stay active? Leaving your working days behind is not an end but a beginning on how you are going to live out the rest of the time ahead of you. It's time to Enjoy Retired Life!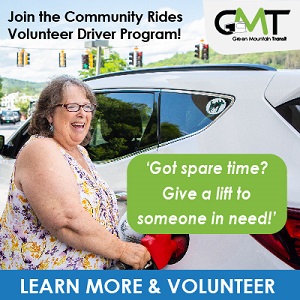 James Conner retired from Corporate America in 2017.  He lives in upstate New York and is the owner of the website EnjoyRetiredLife.com.  He can be reached jconner@EnjoyRetiredLife.com.
Related Articles & Free Vermont Maturity Subscription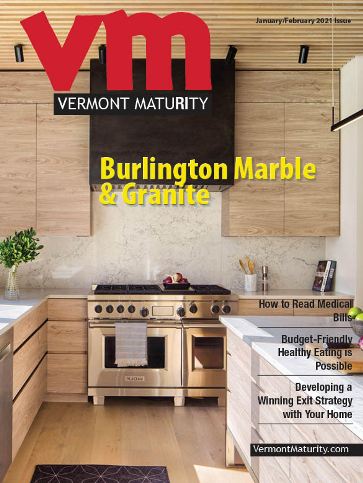 Passionate Volunteers Accrue Health Benefits
Want To Be Healthier? Get a Pet!
Free Subscription to Vermont Maturity Magazine