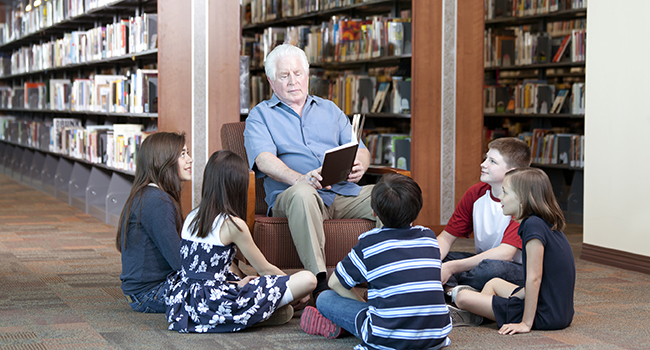 Volunteering is good for the mind, body and soul. Take Charlie Magill, a youthful 74-year-old with a penchant for alpine skiing. Even when he was working full-time at IBM, Magill found a way to combine his love for the slopes with volunteer work by serving on the ski patrol at Bolton Valley and then Smugglers' Notch. These days, he's taking his talents to the kid-friendly slopes of Cochran's Ski Area.
Of course, Magill does a lot more than that. He also volunteers with Habitat for Humanity and Meals on Wheels, and has done mission-based disaster relief work. Magill shares the pastorate at the Vergennes United and West Addison Methodist Churches and is also active in the ministry of his hometown at the Williston Federated Church. "My father volunteered," said Magill. "He instilled the value in me and then my religious inclinations helped me do more including beyond the scope of the church."
In 1987, Magill and his wife walked over to a Habitat for Humanity site in Milton and they have been active with that organization ever since. They spent five years abroad, working for the non-profit and receiving a stipend, but since returning to Vermont, Magill has participated in one major trip for the organization annually (this year he travelled to Mississippi), combined with local work.
In addition, Magill volunteers for Meals on Wheels. "I really enjoy people," is how he explains his involvement. "This way I get to meet people who can benefit from contact with other folks." Meals on Wheels allows Magill to work with older people and his Habitat work brings him into contact with young families. To round out the age range, Magill patrols at Cochran's Ski Area. "It's predominantly young people," he said "and there are few accidents. The skiers are mostly learner,s so primary first aid is psychological; making them realize that falling doesn't always mean getting hurt."
Magill's advice to someone who is thinking about volunteering is to find something they like to do. "Don't decide that your first volunteer job has to be suffering and pain," he said. "Find the things you like to do that help somebody else and do them. If you like school-age kids, be a mentor. If you are concerned about hunger, volunteer at the food shelf. If you like to do construction, go to Habitat for Humanity. If you like to ski and can handle the sight of blood, join a ski patrol. Find ways to volunteer in the things you like and don't make it punishment."
Ellie Reddington of South Burlington has certainly taken that advice. The vibrant 77-year-old enjoys the arts so she volunteers at the Flynn Center for the Performing Arts as a Flynn Spirit; she loves the outdoors so she serves as a Mountain Host at the Stowe Nordic Center; and she dotes on animals so she has also volunteered at the Chittenden County Humane Society. Reddington agrees with Magill's assessment. "Choose something you love to do or a place that you love to go," she said.
The retired lab technician took some time off from her Humane Society work, but plans to return this summer to the place where she was once honored as Volunteer of the Year, in part because of her prowess at grooming reluctant cats. While she enjoyed socializing the animals at the shelter, she was even more pleased that her work would result in an animal being able to find a happy home. Likewise, at Stowe Nordic Center, Reddington loves having patrons approach her at the end of the day to thank her for her trail recommendations. She is thrilled to have found a place where she can spend the day on skis (covering roughly 30 miles a day) and help others who want to do the same.
Trish Shabazz, the Volunteer Center Director for the United Way of Chittenden County, said that statewide, nearly 3,000 seniors volunteered in 2010 through the Senior Corps, RSVP and Foster Grandparent programs, which provide a variety of services to those in need. These volunteers served 570,000 hours at 690 locations, providing $11 million in benefits to others, according to a study by the Vermont Senior Corps — an association made up of all the Senior Corps programs around the state. Shabazz said people in the 55-64 age range generally volunteer because they want to make an impact in their communities. As they get olde,r they begin to see how volunteering provides benefits to them, as well. Shabazz said local studies show that volunteering makes people feel more connected socially and gives them additional incentive to get up in the morning.
A study by Experience Corps, a national program which recruits those 55 and over to help in their communities, revealed that volunteering has almost as much positive benefit for the person doing the work as those receiving the benefit. The program exists in 23 U.S. cities and works primarily to tutor and mentor elementary school children. Tutors in the program reported improvements in both mental and physical health. Compared to a control group, tutors had better mobility, stamina and flexibility, engaged in more physical activity, had larger social networks and enjoyed higher self-esteem. In addition, their levels of depression and functional limitations decreased over the two-year period during which they were studied. Eighty-four percent reported that their circle of friends had increased and 86 percent said involvement in the program had improved their lives.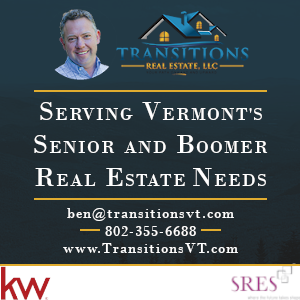 "If you don't stay active, you die," said Magill. "It may not be a physical death, but it's a death of spirit and a death of what it is that makes you human."
Magill believes the first step is easy. "Finds somebody who needs help and help," he said. "There are so many needs in the world."
For information on statewide volunteering, visit  Servermont.vermont.gov/senior-corps
This article was contributed by Phyl Newbeck.
Related Articles & Free Subscription
Volunteering at Fletcher Allen
Volunteering in Retirement Makes Life a Joy
Free Subscription to Vermont Maturity Magazine