When it comes to medical bills, being a savvy consumer means a whole lot more than remembering to clip coupons. But the extra effort to understand these bills can save consumers far more than 50 cents off a can of vegetables.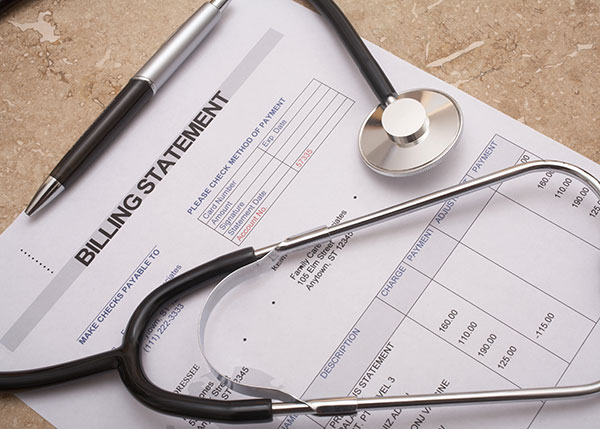 "It's critically important that consumers look over their bill very closely and understand what they are being charged for, and what their insurance or Medicare is going to pay for," David Reville, communications director for AARP Vermont said.
He reminds consumers that insurance is an agreement that the insurer pays a percentage and the consumer pays a percentage. "You want to make sure you're paying your share, and not a penny more," Reville adds.
Sometimes digging into the details is the only way to make sure you're saving those pennies.
Types of Bills
Often, the bills medical providers send to the patient are "summary" bills. While easier to read and comprehend, they do not show all the charges associated with each procedure or visit.
Itemized bills can be requested and are a good tool to use to make sure there are no mistakes. Errors to check for include double billing, incorrect number of pills provided, charges for a single room when a double room was used, and bills for canceled procedures.
Itemized bills commonly include the billing code. These five-digit codes are called the Current Procedural Terminology (CPT), or for Medicare patients, Healthcare Common Procedure Coding System (HCPCS).
The list of these codes and acronyms found on an itemized statement can quickly become overwhelming, but if a patient suspects an error or is surprised by a bill, these details can help.
The meaning of CPT codes can be found online, but Reville recommends that anytime a consumer doesn't understand a charge, or suspects an error, he or she should call the medical provider's financial office.
CPT codes can also be used to get an estimate of the charges before a procedure. The University of Vermont Medical Center, for example, outlines a process to get an estimate that includes getting the CPT code from your doctor, calling the hospital for its rate and calling your insurer to find out the patient's payment responsibility. The caveat is that estimates may not include other charges and fees for the services received based on individual needs at the time.
Since 2018, all hospitals in the United States are required to make their current standard charges available online. The current University of Vermont Medical Center list of hospital fees, for example, has more than 3,000 codes and corresponding fees on it.
Summary bills are certainly easier to understand, but itemized bills provide a lot more information and could uncover costly errors. Knowing exactly what you're billed for could also help inform future care decisions.
Check Insurance Payment
The AARP advises consumers to make sure medical bills match the explanation of benefits from their insurers. Patients should receive an explanation of benefits statements, or EOP, from their insurer.
"Make sure the dates and codes on that statement match the bills you receive from medical providers," says the AARP in an article about understanding medical bills.
If insurance has yet to be charged, or has been charged incorrectly, the patient's share of the bill could be incorrect.
The AARP also suggests looking for these five common billing errors:

Incorrect quantities of medicine or supplies, or duplicate charges.
A treatment, medication or procedure you didn't receive.
Inflated surgery and recovery room times.
Charges for basic supplies. "Patients sometimes discover fees for gloves, gowns or other routine items listed separately on their bill."
Room fees: make sure you are charged for the correct type of room and right number of days for overnight stays.
Easier to Read Bills
Bills that are easier to understand have long been a priority for patient advocates.
Vermont's largest hospital recently redesigned its summary bills, with the help of patients. The University of Vermont Medical Center bills color code different types of bills: green for facility bills, blue for physician bills. The payment due date is also color coded: The total amount for new charges is green, once bills are past due the total on the statement is orange. When the amount is red that means the account is in danger of being sent to collections. The hospital also says the new bills make more clear how patients can get information about financial assistance or other questions.
Where to Get Help
Consumers who need help understanding charges or who suspect an error may be able to get third party assistance. Some employers offer patient advocacy services as part of employee benefits packages.
All Vermonters can turn to the Office of the Health Care Advocate, a program run by Vermont Legal Aid. Consumers can get help with billing issues from the Office of the Health Care Advocate as well as other health care and health insurance related issues.
Another program in Vermont, the State Health Insurance Program, known as SHIP, also helps consumers navigate Medicare and private insurance benefits. The program is run through local Area Agencies on Aging, such as Age Well in Chittenden County.
For more information visit:
The Office of the Health Care Advocate: call 1-800-917-7787 to speak with a health care advocate or visit Vtlawhelp.org/health.
The State Health Insurance Program (SHIP) "provides information, assistance and support to Medicare beneficiaries who need help selecting or managing public and/or private health insurance benefits." Contact your local Area Agency on Aging for assistance at 800-642-5119.
Additional Resources
Tips for reading medical bills from the AARP
Understanding the University of Vermont Medical Center bills
Clover Whitham has been a journalist at Vermont newspapers for more than a dozen years and is now a freelance writer and editor near Burlington.
Related Articles & Free Vermont Maturity Subscription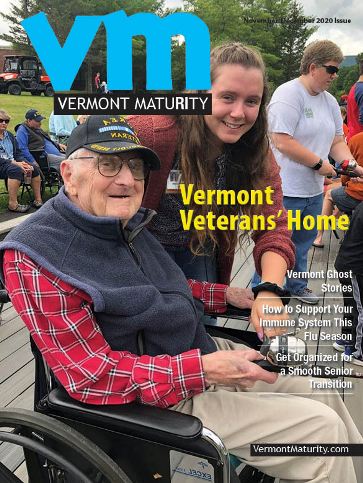 Life Changes Require a New Attitude Toward Money
Money and Memory: Beyond Retirement Planning
The Retirement Benefits of a Health Savings Account
Free Subscription to Vermont Maturity Magazine