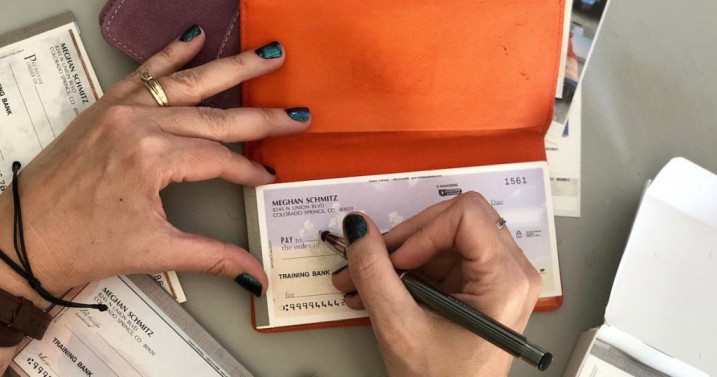 Quality Control Check," I would announce after dinner. During my visits to my parents' house, part of our routine was a financial review of their checkbook. I confirmed the balance was correct and monitored the checks being written.
Our time together included answering any questions they had on their bills. Then, I would go over the mail with my mom. If she was unsure about how to respond or if to respond, I would offer to take it off her plate and handle the correspondence. This was all very ironic when you consider that my mom was a fabulous bookkeeper and recordkeeper who always had her checkbook balanced to the penny. I can still clearly see the night she asked me to help her with her checkbook after dinner – she was off by a penny after spending 45 minutes adding, subtracting and pondering the options – I finally offered to give her the penny. I told her not to worry about it. Two days later, she called me and had found the error. But that was all in the past. Recent medical issues had changed her financial and organizational skills.
Why were my parents now willing to bare their financial life? My mom had been diagnosed with the beginning stages of Alzheimer's and while my Dad was sharp as a tack, he was going blind. They managed together on most things and both handled the finances together. However, knowing someone was overseeing what my Dad could no longer see gave him great comfort. And for my mom, the graceful way she accepted the added help mirrored the way she handled her whole disease. She was pleasant and appreciative. This ranged from our quality checks to the medical and professional care she received. Initially, she was totally aware her cognitive skills were not as sharp. By working with her instead of taking all financial and household management away from her, she could feel useful and maintain her routine of the mail and bill paying as she always did with my father. The extra assistance gave her the feeling of confidence that the household financial management was handled properly.
Memory loss leaves clues. One of those clues is money. Picking up those clues are essential to health and well being. Early detection creates an opportunity to intervene before those memory problems get worse. Awareness may mean medication changes that improve memory, identification of vitamin deficiencies or early detection may prevent a bigger stroke or more damage physically or financially.
Executive functions are the abilities to activate and integrate the consequences of decision making, including planning and how we manage money. In some injuries, such as a stroke or head trauma, executive function declines immediately, but also those lost capabilities can return with time and healing. A progressive disease can cause a gradual decline of these skills that never return. Increasing age can be a factor for memory loss, but this can hit any age.
Alzheimer's and any type of dementia diagnosis can be scary to the family. Over time, the responsibilities of bill paying and handling the mail need to be decreased and eventually phased out. However, taking away normal routines after the shock of diagnosis may not serve the individual best.
Do not pull all financial responsibility at once and don't treat your parent like a child. Instead, if you have a legal power of attorney, ease into what can be done by working as a team with the patient. Legally you can restrict what damage can be done by having low limits on credit cards, monitoring bank accounts online and freezing credit options.
Each situation is unique and should be based on the person involved and their injury or illness. They may not want to deal with the checkbook since it has always been a stressor in their life. Or they may want one because this has been the normal routine in their life and they feel more in control when they have some money and decision making power.
The willingness of a family member or partner to pick up clues of the needs of someone with memory loss is personal. For some trusted advisors and friends, they feel it is entering on family turf. Money is a domain that is personal and often an elder is territorial. Why take the risk to initiate a plan? According to research by Leilani Doty, PhD, Director, University of Florida Cognitive and Memory Disorder Clinic: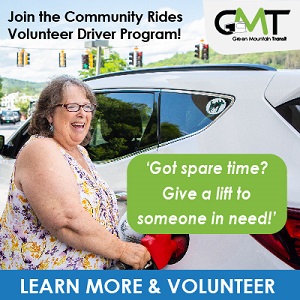 "People with a decline in executive function may be vulnerable to scams, spending large amounts of money on worthless products such as cures for aging or unnecessary home repairs."
Often, a crisis brings attention to the needs of a parent or spouse. A financial team can lessen the chance that a crisis will hit your family and jeopardize your retirement.
Here are the pieces you can acquire to protect yourself and your loved ones:
Create solid legal documents calling for power of attorney over financial affairs when needed.
Have a good medical team and consult a doctor who understands these issues.
Build a trusted team of financial professionals: Certified Financial Planner, accountant, lawyer
Be sure a family member is aware of your financial routine.
Today there is a wealth of resources for support and information on coping with money, memory, aging and caregiving.
Christine D. Moriarty is a Certified Financial Planner in Bristol, Vermont.
Related Articles & Free Subscription