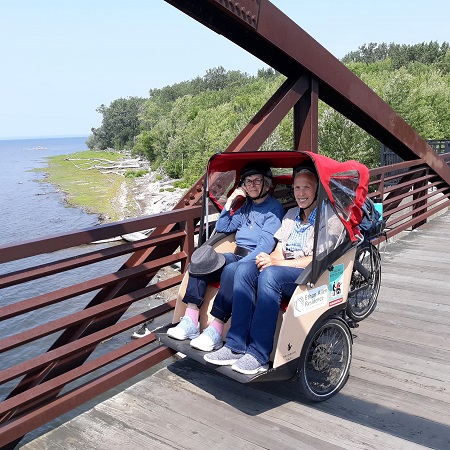 Of course, we all hope to remain in our current homes with the independence and vigor of our 30-year-old selves, which is why many of us ignore or backburner the task of making plans for when we can no longer live at home safely.
The most daunting mental hurdle for many may be misconceptions of what assisted living is like today, and fear of the unknown.
Assisted living is different from nursing home care and is ideal for older Vermonters who need an extra hand with things like mobility, cooking, or medication management. Living Well Group, a nonprofit that runs two elder care communities, wants Vermonters to let go of old notions of assisted living.
Living Well Group manages Ethan Allen Residence in Burlington and Heaton Woods Residence in Montpelier. These assisted living communities offer apartments with nursing oversight, medication management and other services people may need to live independently but with supervision.
Living Well Group's approach is both innovative and a reiteration of the ancient tradition of respecting a community's oldest members.
"Our mission is to create a model of whole-person elder care that honors, respects and elevates each individual resident while redefining aging," said the nonprofit's Executive Director Beth Hammond.
Myth: Residents' Days are Scheduled for Them
Some people who may not have visited an assisted living home for a decade or so may carry outdated images of stiffly structured days in which residents have little freedom.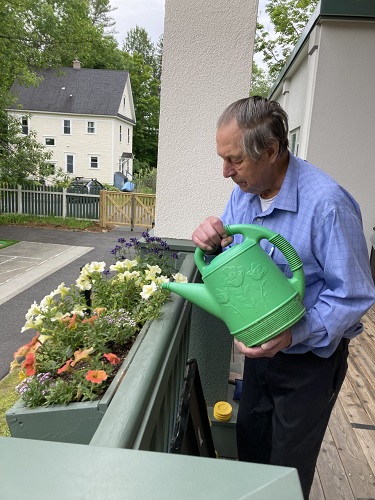 A driving belief behind Living Well's approach is that "Aging is not an illness." Residents are encouraged to stay active and continue to express themselves.
"We focus on the value of elders and honoring each individual," said Hammond. "We offer opportunities to cultivate their physical, mental, spiritual, and emotional well-being. There are physical activities like yoga and daily walks that promote active living."
There are on-site flower and vegetable gardens that residents plan and tend all summer with the help of the Vermont Community Garden Network. Residents even have their own farmers market table to sell their harvests.
"We have community volunteers who share their talents with residents, and we offer outings to events in the neighborhood to keep our residents connected to their communities. We provide music, craft, and movement activities to help engage the mind," Hammond said.
The options for engagement allow residents to tailor days to their current interests. Just as in independent life, everyone can participate as much or as little as they want on a particular day.
"The staff have gone out of their way to keep my mom active and engaged, finding activities that are appropriate for her, while allowing my dad to be more reserved. There is no 'one size' for all – each resident is treated uniquely, with tremendous respect and kindness," said Lee Jackson in a testimonial about Living Well's care.
Myth: Residents are Isolated
Besides providing a safe home in which to live, assisted living situations like Ethan Allen and Heaton Woods allow residents to continue to get out into the community safely. Many of the residents have been living locally for most of their lives, and maintaining relationships is an important part of maintaining physical and mental health.
"Living Well Group believes that by staying connected with the surrounding communities and finding activities that are engaging for our residents' mind, body and spirit, we are helping to cultivate their well-being and creating a better quality of life," Hammond said.
To create an engaging environment Living Well invites the community to the two residences and brings the residents out to the community.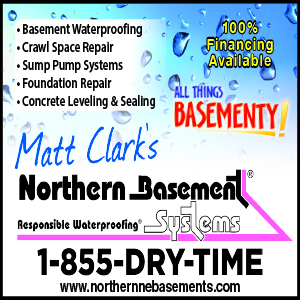 "We have amazing partnerships that bring activities directly to the residents at our residences, like musicians, artists, and gardeners. When the weather is good, many of our residents take walks around the neighborhood. At Ethan Allen Residence, we have the only resident trishaw program in Vermont that provides our residents the chance to have a specialized bike ride around the area.
And we set up excursions and trips to events and places around the area, such as to the waterfront, to the Echo Center, to get ice cream, and to spend the day at the Champlain Valley Fair."
Residents and their families orchestrate their lives in assisted living. Every resident's day is different based on their own interests.
"Each resident is unique and special, and we want our age-in-place approach to allow their life stories to continue with us," Hammond said.
Myth: Assisted Living is Unaffordable
Living Well Group also defies the myth that assisted living is a financial luxury. The nonprofit taps into grants, fundraises and accepts Medicaid to make safe living an affordable option for more Vermonters.
"What differentiates us from many other facilities in Vermont is Medicaid beds. If someone enters with private pay, they are not asked to leave when their assets are spent down, and they transfer to Medicaid. No one is asked to leave based on a change in financial status. Our goal is to let people age in place, providing a safe and healthy environment for senior Vermonters," said Hammond.
Medicaid funds only provide a portion of the actual cost, so Living Well works to fill financial gaps through grants, state and federal funding and donations.
"As a non-profit organization, we put all of our resources back into bettering our residential buildings, activities, events, outings, staff and our food program," said Hammond.
Make Time for Big Decisions
Making the decision to move to assisted living can seem overwhelming. Living Well staff recommend having conversations with loved ones about options and preferences so the potential resident can be involved in the research and decision-making process. Whenever possible, have these conversations early, before there is any urgency or inability to participate.
Hammond offers advice on when to know when assisted living may be needed: "It may be time to consider options if a parent or a loved one has had increasing falls in their home or more frequent injuries, sometimes resulting in more trips to the emergency department. There may be increased health or mobility needs. Or there may be increased difficulty with daily tasks like bathing, dressing, making meals or taking medication."
Old stereotypes and pop culture tropes can make assisted living and even aging scary concepts. Living Well Group is on a mission to redefine those terms and have us all remember that aging is not an illness. As with most things, research, and exposure help.
For more information about Ethan Allen and Heaton Woods residences, and the Living Well Group approach, visit LivingWellGroup.org or call 802-391-8858.
Related Articles & Free Vermont Maturity Magazine Subscription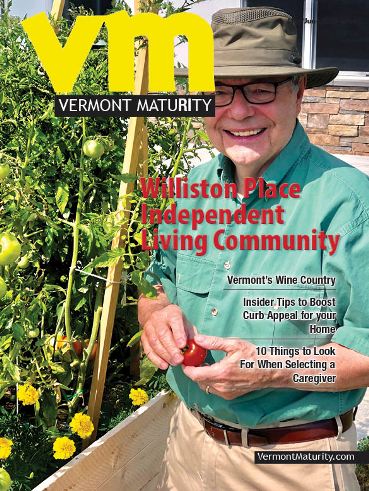 Easy Ways to Enhance Your Home's Accessibility
How to Decipher Senior Housing Options
Ways to Pay for Long-Term Care Without Insurance or Savings
Free Subscription to Vermont Maturity Magazine