While there are a number of websites that rate new vehicles for older drivers, one of the most credible is Edmunds.com, a top-rated online resource for automotive research information.
For 2014, they developed a list of "top 10 vehicles for seniors" based on user-friendly features that help compensate for many of the physical changes—like diminished vision, arthritis and range of motion loss—that can come with aging.
But before we get to the list, here is a rundown of different features that are available on many new vehicles today and how they can help with various age-related physical problems. So depending on what ails you or your wife, here's what to look for.
Knee, Hip or Leg Problems
For comfort, a better fit and easier entry and exit, look for vehicles that have six-way adjustable power seats that move the seat forward and backward, up and down, and the seat back forward and backward. Also look for low door thresholds and seat heights that don't require too much bending or climbing to get into. Leather or faux leather seats are also easier to slide in and out of than cloth seats.
Limited Upper Body Range of Motion
If you have difficulty looking over your shoulder to back up or merge into traffic, look for vehicles with a large rear window for better visibility, wide-angle mirrors which can minimize blind spots, back-up cameras, active parallel park assistance and blind spot warning systems that alert you to objects in the way. Also, for comfort and fit, consider vehicles that have a tilt and telescoping steering wheel, adjustable seatbelts and heated seats with lumbar support.
Arthritic Hands
Features that help with difficult and painful gripping and turning problems include a keyless entry and a push-button ignition, a thicker steering wheel, power mirrors and seats and larger dashboard controls. And in SUVs and crossovers, an automatic tailgate closer can be a real bonus.
Diminished Vision
Look for vehicles with larger instrument panels and dashboard controls with contrasting text that's easier to see. And those with sensitivity to glare will benefit from extendable sun visors, auto-dimming rearview mirrors and glare-reducing side mirrors.
Short and/or Overweight
Look for six-way adjustable seats, adjustable foot pedals and a tilt-and-telescoping steering wheel.
2014 Best Vehicles
Here is Edmunds list of the top 10 vehicles for 2014 listed in alphabetical order. Each offers features designed to support drivers coping with the conditions discussed above. Their picks include both sedans and SUVs, and range from top-of-the-line luxury models to those with more affordable price tags.
Acura RDX SUV, Audi A8 Sedan, Ford Taurus Sedan, Honda Accord Sedan, Hyundai Sonata Sedan, Lexus ES 350 Sedan, Mazda CX-9 SUV, Mercedes-Benz E-Class Sedan, Toyota Avalon Sedan and Volkswagen Passat.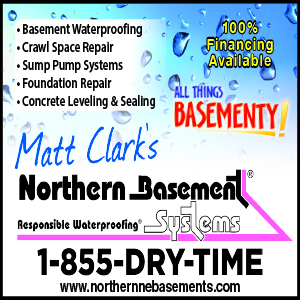 To read more about the details of these choices visit edmunds.com and type in "Top 10 vehicles for seniors for 2014" into their search bar.
AAA Resource
Another excellent resource that can help you choose a vehicle that meets your needs is the American Automobile Association's online tool called "Smart Features for Older Drivers."
At seniordriving.aaa.com/smartfeatures you can input the areas you have problems with—like knee problems, arthritic hands or a stiff upper body—and the tool will identify the makes and models that have the features that will best accommodate your needs. Although this tool looks at model-year 2013 vehicles, in many cases the features shown are carried over for 2014 models.
Jim Miller publishes the Savvy Senior, a nationally syndicated column that offers advice for Boomers and Seniors.
Related Articles & Free Subscription
Helping Seniors Extend Their Driving Years
Important Legal Documents All Seniors Should Have
Free Subscription to Vermont Maturity Magazine