Like to "experience" the world with all of the senses — and not just your eyesight — when you travel through it?
Then there's nothing quite like traveling on a motorcycle, whether it's going out to get the groceries, getting back and forth to work or getting up close and personal with one of the world's most wonderful landscapes, which everybody in Vermont enjoys.
That pastoral landscape and those twisty, hilly roads that make riding such a heart-pumping experience don't come without their costs, though, in safety and in a shortened summer riding season along with "shoulder" seasons in spring and in fall best suited to the most adventurous, best-equipped and skilled riders.
Tom Hanson lives in Middlesex and has ridden motorcycles for 42 years. Today, he rides a highly customized Harley Davidson 1200 c.c. Sportster, but he started out as a kid on a 1966 Honda 50.
There's nothing like riding in Vermont, Hanson says. And he should know: he was once in the U.S. Navy, and he's seen a good chunk of the world — in particular the area around the Mediterranean Sea.
"Without a doubt, you've got to love the switchbacks and the mountains and valleys," Hanson said.
Gear up, walk out the front door and the opportunities are as endless as the wrinkles and folds of the state's hills and valleys.
"It depends on what you want to do," Hanson said. "If I'm looking for just a short ride to cool off on a hot day, I can head north or I can head south and I can go out through Worcester woods and you get into those nice, cool shady pockets and the switchbacks. You go over to Stowe and then back down through into Waterbury and then back home."
If he's looking for a little bit longer run, Hanson will turn left at the old Larry Westover place in Middlesex, now the new Route 100B bridge, and head down into the Mad River Valley and on to Granville Gulf on Route 100 south.
"Then, from Granville, you pick up 107 and you can hammer up through into Bethel and back out and around through Randolph and that's real nice," Hanson said.
But safety, Hanson says, must be foremost on Vermont's back roads.
"You've got to watch out for the 'swamp donkeys,'" he said.
If a motorcyclist strikes a whitetail deer, or worse still a moose, it can ruin his whole day — his last day.
There are plenty of other rides Hanson enjoys, including Route 108 through Smuggler's Notch between Stowe and Jeffersonville and Route 17 from Waitsfield and Fayston over toward Bristol. But he's especially careful on 17 because it's become a mecca for sportbike riders who can be reckless, he said.
"We're not going to go up over 17 on a Harley or another cruiser at speed," Hanson said. "At speed, you're going to be a lot slower in the 'ApGap' than those guys. They read their magazines, which have done a lot of write-ups about seeing how fast you can go over it. You'll be putting along, enjoying the scenery, and all of a sudden, some organ donor comes up behind you doing 70 mph and goes around you in one of those switchbacks."
For Hanson, a retired Middlesex Assistant Fire Chief who did racing stints in his youth as a motocrosser and flat-tracker, that kind of riding belongs on a racetrack — with the proper safety gear and after taking basic and intermediate motorcycle safety courses.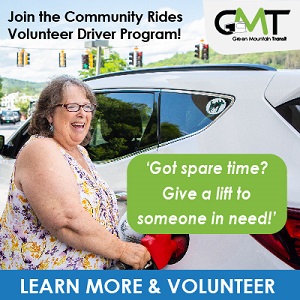 It's especially true with the distractions drivers face today, Hanson says.
"Over the last five years, I've almost got hit probably six or eight times and in the years I've ridden, I've been down probably three times," Hanson said. "I was lucky my dad taught me when I was young that if you lose respect for a motorcycle, it's going to rear up and show you who's boss."
Motorcycle Evolution
Motorcycles have evolved into several styles or types, each suited in different ways to different kinds of riding. Some are more suited to new riders than others.
Your dealer or your riding coach or instructor (see sidebar) will offer the best advice about what kind of motorcycle to buy.
Frank's Motorcycle Sales and Service in Essex Center is a full sales and service BMW, Triumph and Yamaha dealership that sells new and used motorcycles, accessories and clothing and offers beginner and advanced motorcycle safety courses.
"You have to do a little bit of probing to find out what the usage is going to be and then you can make some recommendations," said dealership owner Lester Pelkey.
Someone who hasn't enjoyed the feeling of having his or her knees in the breeze or the less-savory feeling of having to pick bug exo-carcasses out of their teeth might well ask what the best type of motorcycle is.
The short answer is that it all depends on what you're going to do with it. You're not likely to want a pure road bike if most of your riding takes place on old logging roads or in the woods and pastures between the house and the back 40. You're not going to want an off-road bike if you never or only rarely leave the pavement. Likewise, the expensive extra bits and baubles on a touring bike and the hundreds of pounds of weight they bring to the riding experience aren't very useful if the purpose of having a motorcycle is to ride to and from work or be seen while hopping between bars on Friday and Saturday night.
"We ask the potential customer investigative questions — how they're going to use the motorcycle," Pelkey said. "Are they going to use it for two-up riding, are they going to use it for solo riding, are they going to take long trips? Are they going to just use it for a back-and-forth to work commuter? It really depends on what their image of what they're going to do is going to be. If they have a good sense that what they're going to do is 'I want to be able to go to Florida or California, I want to tour the United States,' then it's kind of senseless to put them on a small, non-touring motorcycle."
Relatively lower repair and maintenance costs, light weight and middle-of-the-road performance that help build confidence might be best for an inexperienced rider. Being able to place both feet on the ground when stopped isn't bad, either. Like with any other skill, though, as the rider becomes more adept, demands on the machine are likely to increase. But that's what trade-ins are for, right?
Anybody thinking about buying a motorcycle should talk to riders, do a lot of reading and see several dealers before reaching for the wallet. Almost any dealer would add, even for an experienced rider: take a Motorcycle Safety Foundation-approved basic or motorcycle safety course — and an advanced course isn't a bad idea, either.
"There are enough motorcycle courses now that riders can increase their experience level through various motor courses," Pelkey said. "They're great courses."
Ron Maloney contributed this article.
Related Articles & Free Subscription
Hold the Salt—Five Freshwater Havens for a Lakeside Retirement Overseas
Thrifty Travel: How to Find Inexpensive Travel Accommodations
Free Subscription to Vermont Maturity Magazine