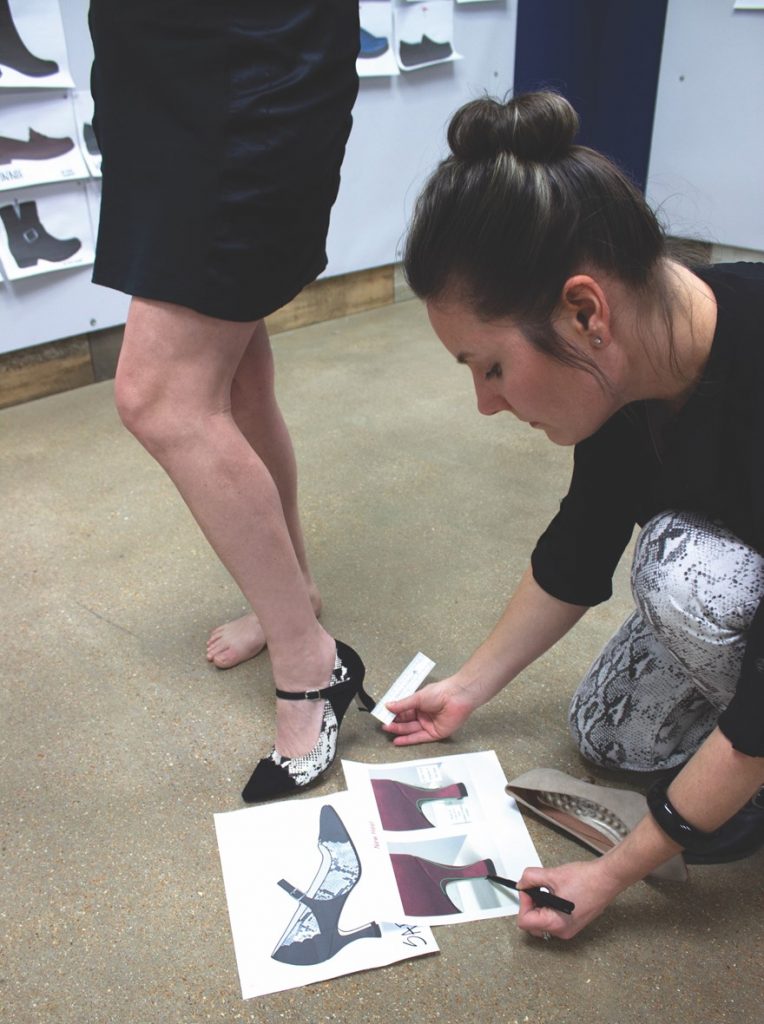 Walking Cradles shoes are thoughtfully designed by women, for women. Our designer, Jamie Wells, follows fashion trends in major fashion cities all over the world, then incorporates those trends into styles that fit the needs and requests of our customers.
First, she sketches the styles and carefully considers popular colors and materials. Once a shoe sample is made from her sketch, Jamie checks the accuracy of colors, placement of details and the effectiveness of comfort features. When everything passes Jamie's approval, the shoe is then wear-tested among the sizes and widths to ensure proper fit. Once the fit has been approved, the shoes are put into production for the upcoming season.
We carefully consider customer requests and periodically send out customer surveys to gain valuable feedback on features and styles that women want. Two great examples of how this information plays out is with our Metro and Metro+ Collections. We received hundreds of responses and requests for a sporty casual that offered comfort and fit features that women could wear with many clothing styles – not just their workout wear.
From the original Metro Collection, the Orleans sneaker continues to be our #1 selling shoe! It's easy to put on and take off. The fit and function is fabulous due to dual gore and a padded collar (which prevents heel slippage). A removable footbed includes our signature Tiny Pillows with a sueded micro-fiber sock lining, which keeps feet dry and comfy for those of us who will wear them without socks. Multiple five-star reviews tout this shoe as the most comfortable shoe ever worn, many customers happily telling us they have them in every color! Jamie introduces a couple new colors and materials each season, and this shoe just keeps marching on! Many customers have told us that the Orleans is the only shoe they are able to wear due to heel problems, such as Plantar Fasciitis.
While Walking Cradles are not rated APMA (American Podiatric Medical Association) nor do we claim we can prevent or cure any foot related conditions, we are thrilled to hear that some customers are finding comfortable relief from these very painful and frustrating problems.
From the success of the Metro Collection, Jamie incorporated additional customer requests into the Metro+ Collection, which includes enhanced arch support, an ergonomic heel cup and an additional impact resistant heel pad into the Tiny Pillows. In this construction, the removable inserts are leather lined. This shoe is also very lightweight and flexible, making them favorites among our customers who do a lot of walking and want to look fashionable while staying active!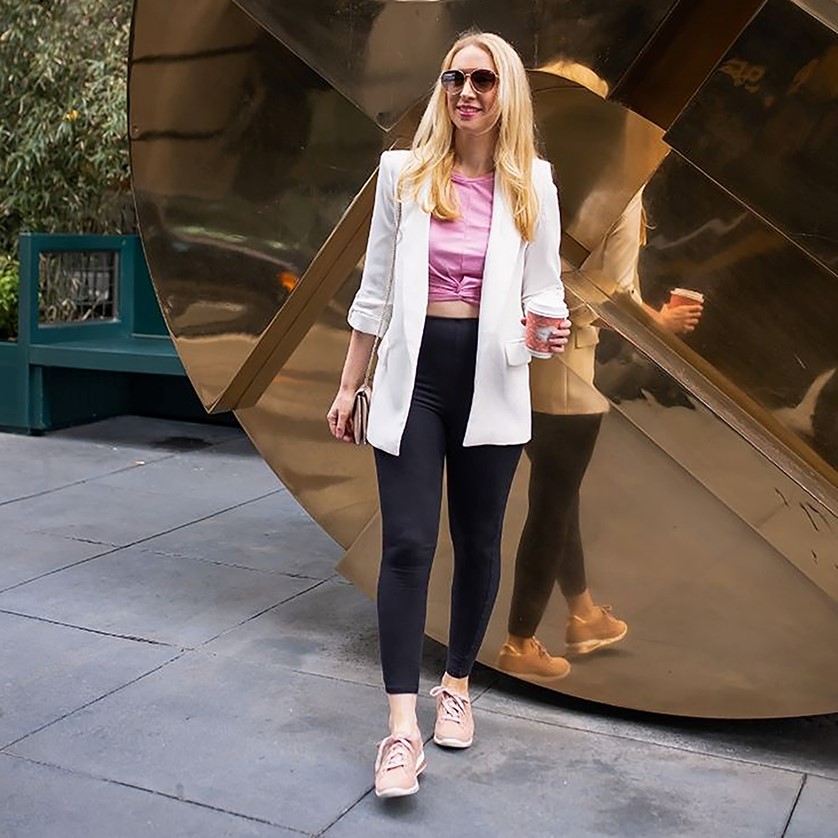 What Makes Tiny Pillows so Great?
One of the reasons Walking Cradles shoes are so amazing is the Tiny Pillows insoles that can be found in all of our shoes. Many shoes market the comfort of memory foam. But think about it – memory foam does exactly what its name says – it remembers. What it remembers most are the areas of your foot that receive the greatest impact – the balls of your feet and your heels. Once this happens, the memory foam compacts to stay in that form.

Tiny Pillows do not have memory foam. Instead, we use non-compacting, high-density foam that maintains pliability and bounces back after compression. This means the foam doesn't break down and it provides cushioning wear after wear, while the small pillows provide a unique massaging effect for your feet! Dress shoes have a subtler version, while other styles are offer greater cushioning. Most are removable to accommodate orthotics. However, if you keep the Tiny Pillows insoles, your feet are in for a real treat. We have heard from many customers like Susan Rollins who claims that they are "like heaven for your feet!"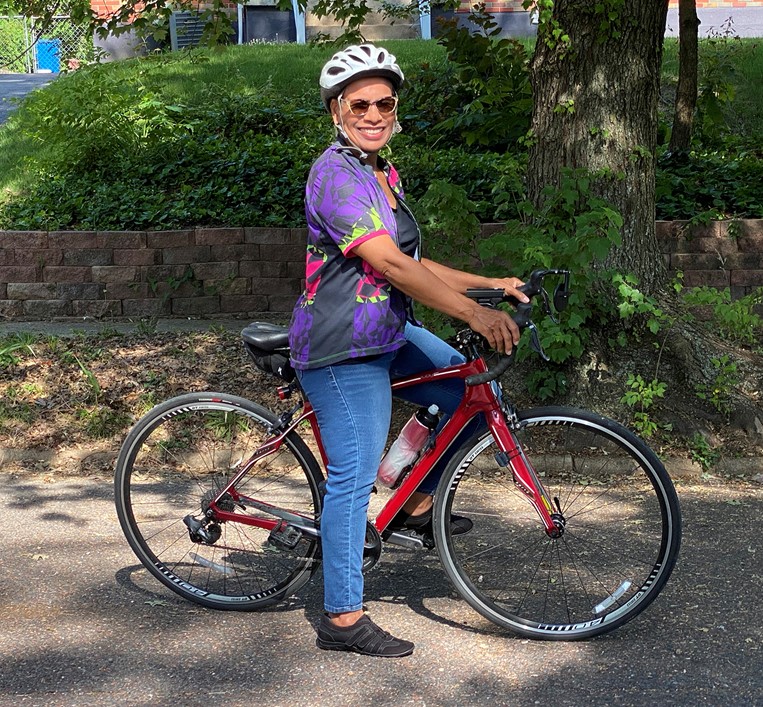 Walking Cradles provides an entire line of comfortable shoes in dress, career, casuals, booties, sandals and athleisure. With sizes from 4-13 and widths of narrow, medium, wide and wide-wide, most everyone can find a style they love in the size they need.
For more information visit WalkingCradles.com.
Related Articles & Free Vermont Maturity Subscription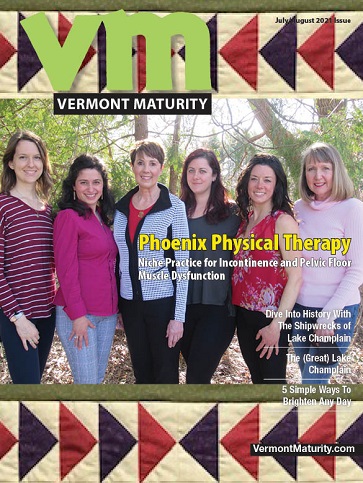 Foods That Reduce Harmful Inflammation
How Being Socially Active Helps Keep Older Adults Healthy
Free Subscription to Vermont Maturity Magazine