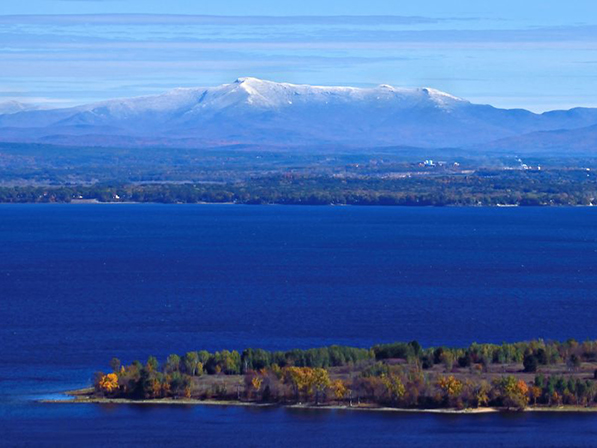 Lake Champlain, nestled in its eponymous valley to the west of the Green Mountains, has been a constant presence throughout Vermont's history. Burlington was settled on its eastern shore in 1783. It's become a sustainable habitat for bald eagle re-population. Cargo ships and navy vessels have traded and fought across its waters, leaving behind over 300 shipwrecks as testament. Despite its colorful history, Lake Champlain never was recognized as an equal to its Western cousins: Ontario, Erie, Huron, Michigan, and Superior. Well, almost never. Lake Champlain had one miniscule span of Greatness, and it all began on March 6, 1998.
In Senate Bill 927 a small line in Section 4 read as follows: "The term `Great Lakes' includes Lake Champlain." This small line was written to ensure that colleges studying Lake Champlain were eligible for Federal research money. Democratic Senator Patrick Leahy, who still serves Vermont today as President pro tempore, snuck the line into the bill, which went unnoticed until it was passed by President Bill Clinton.
Though Vermont residents were ecstatic that their beloved lake was receiving national recognition, Leahy's colleagues on Capitol Hill took an aggressive stance against Lake Champlain's status as a "Great." Representative Steve LaTourette was quoted in the LA Times. "If Lake Champlain ends up as a Great Lake, I propose we rename it 'Lake Plain Sham,' … Next thing you know, Iowa's gonna want a sea-grant program because it's got a big old reservoir." John Glenn, LaTourette's Ohio counterpart in the Senate, said, "I know the Great Lakes. I've traveled the Great Lakes. And Lake Champlain is not one of the Great Lakes." Representative Fred Upton of Michigan called Champlain a "pencil line on the map" in a personality-filled article published by the Baltimore Sun that begins with the people of Vermont "vigorously, but politely" defending the newly minted Great Lake from critics. Naysayers often criticized Lake Champlain's size, noting that it only covers 490 square miles. When compared to the smallest of the original five, Lake Ontario, Champlain would have to grow to sixteen times its original size to surpass it. Davis Hellberg, a Lake Superior port director, summed up the Midwestern disdain with, "We have some 1,000-foot-long iron carriers out here in dock. Maybe if we donated one of them to those nice people in Vermont, they could take it and make a bridge across the little lake they have there."
But Lake Champlain's dance with Greatness soon reached its tragic final act. On March 24th, 1998, the Senate unanimously voted to strip Lake Champlain of its Great Lake status after only 18 days. However, it still retained Federal funding earmarked for lake study. Today, Federal dollars go to the Lake Champlain Sea Grant, which develops and shares science-based knowledge to benefit the Lake Champlain basin.
RIP Great Lake Champlain. March 6, 1998 – March 24, 1998. You'll always be a Great Lake in our hearts.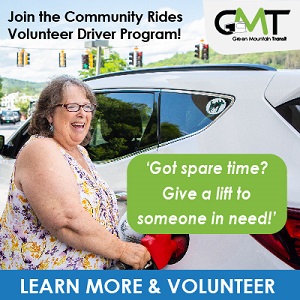 Joshua Nichols is the Vermont Maturity associate editor.
Related Articles & Free Vermont Maturity Subscription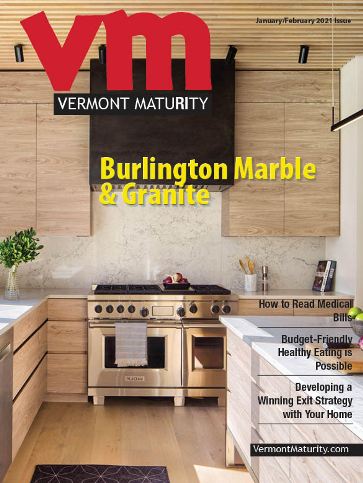 The Bike Trails of Northern Vermont
The Vermont Republic – The Story of When Vermont was an Independent Country
Free Subscription to Vermont Maturity Magazine