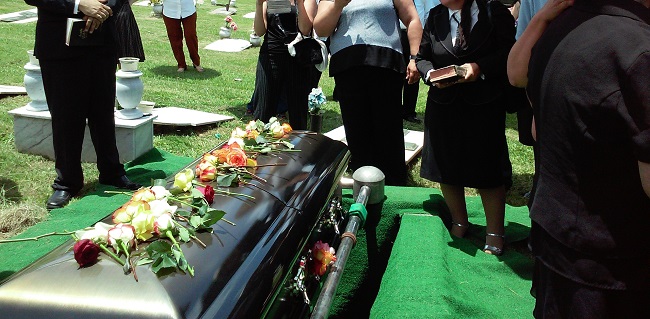 For a funeral, having a loved one missing from the guest list can be a challenging thing to deal with. Especially if the person who can't attend is someone you typically depend on for support. After all, we all need friends and family when navigating grief, so any missing help will surely be noticed.
Of course, it's not just about you either. The person who can't attend may regret it deeply and feel as if their hands are tied for various reasons. Nevertheless, it is likely that someone won't be able to attend. Listed below are some suggestions for resolving these situations.
Find Out Why
Non-attendance mustn't be taken personally. Feeling that way can make matters worse, and there can be a range of very good reasons a loved one can't show up. Perhaps they have another funeral to attend? Could a family member be sick? Do they live overseas during a period of travel disruption? Are they simply very uncomfortable at funerals? It's not nice to think about these things at such a bleak time, but putting yourself in their shoes can eliminate any potential tensions and ensure all parties understand each other fairly.
Remember, there will likely be feelings of guilt from the person who can't attend. Try not to find your answers in a way that might be confrontational or overbearing. Emotions are already running high, so try to mitigate a polite discussion where all parties can set reasonable expectations of one another.
Consider Live Streaming
Not being able to attend in person doesn't always mean the loved one can't be part of the day. Live streaming is always an option too.
Refrain from live streaming the funeral yourself or asking any of your guests to it as it could be considered disrespectful were you or any attendee to have their phone out throughout the proceedings.
Live streaming tends to be the responsibility of a suitably equipped funeral home. Alongside other personalization services, many funeral homes now offer live streaming services so everybody can be involved. They'll take care of everything, so you don't have to worry about it, and they'll be respectful, subtle, and cordial in carrying out these procedures.
Live streams can also be recorded. So, even if the loved one can't watch the live stream in real-time, they could still watch it later. Perhaps you could join them in doing so if you feel up to it, so they have somebody to share thoughts and moments with.
Offer a Remote Role
It may be possible for the loved one to be more than a bystander, even if they're watching remotely. They could:
Perform a reading remotely, or have a reading performed on their behalf.
Choose music to be played at certain parts of the service.
Supply photos that could be on display.
Run their own concurrent service where they are if others around them also can't attend.
How appropriate these measures are is likely to depend on how close the loved one was to the departed. Still, it's a good idea, as it helps the person who can't attend feel more useful and helpful. Some peace of mind can be gained if a non-attendee can do a tribute in their own way, too. Others in the room will likely appreciate their contributions as well.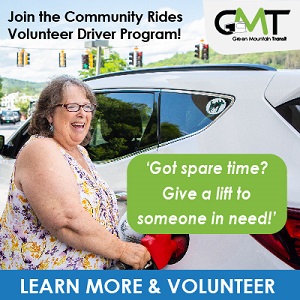 Visit the Memorial Location Together at a Later Time
The loved one might not be able to attend a burial or cremation. But perhaps they'll be able to pay respects at another time. It might be possible to visit a memorial location together during those occasions. It can be a cathartic moment for many different reasons, including:
Giving the loved one a chance to place pictures, flowers, or other treasured items at the memorial location.
Creating a moment to be quiet and reflective together, sharing a private moment that will mean a lot to both of you.
Facilitating opportunities for discussion, when necessary, as most memorial locations are public and allow visitors to spend as much time as they want there.
These meetings could even be recurrent if you or the loved one get feelings of catharsis from them. The main thing the visits can offer is perspective. Funerals aren't the last chance to say goodbye to the person who's passed away. You can always talk to them, alone or together, and keep a sense of spiritual connection going.
Reflect on Potentially Shared Anticipatory Grief
Anticipatory grief is the sense of loss one can feel in the days, weeks, months, or even years leading up to a person's death. People are not often alone in these concerns and sometimes confide in others during that period.
If the loved one who couldn't attend the funeral on the day also experienced those emotions, then it can be a basis for common ground and perhaps even some peace of mind. After all, some experts say that those who manage anticipatory grief well can lessen the pain of post-loss later. It may be a concept worth exploring on the chance it works for you and your loved one.
Had you and they already come to terms with the loss? While attending a funeral is about more than that (as it's also about supporting others present), there may be some reconciliation in the notion that the loved one who can't attend has already said goodbye and found a sense of closure in the loss. It's no excuse to miss a funeral, but these feelings can make missing it lessen the burden of a missed opportunity.
Michael Kilgour is a freelance writer that works in association with Ingram Funeral Home & Crematory.
Related Articles & Free Vermont Maturity Magazine Subscription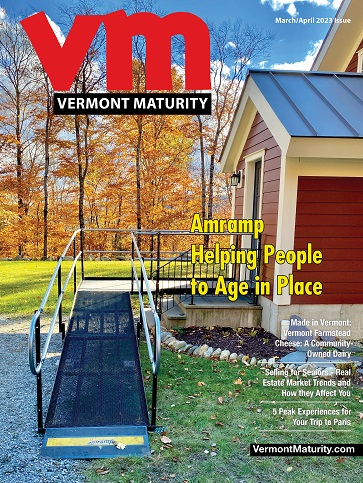 A Checklist of What to Do Before and After a Loved One Dies
How to Say Goodbye When a Loved One is Dying
Understanding Pre-Financed Funeral Arrangements
Free Subscription to Vermont Maturity Magazine