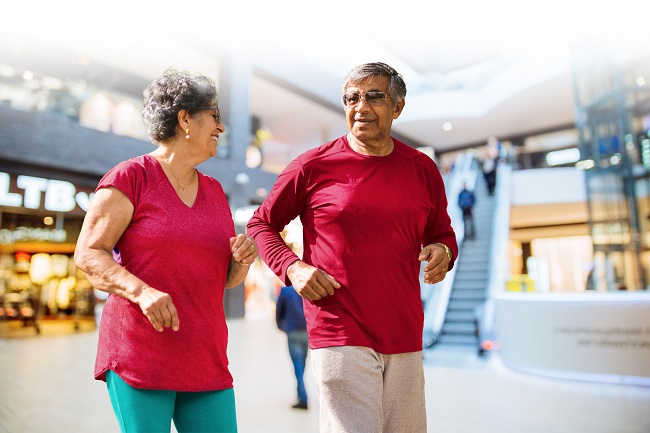 MVP Health Care and Age Well have announced a first-of-its-kind partnership to offer older Vermonters free access to a walking and wellness program called Striders. The program, led by a certified fitness instructor, will be held at the University Mall, and is intended to support health and well-being by providing participants with an opportunity to get moving, socialize with others, and improve their overall health.
As an MVP Strider, participants will move through strength and balance exercises, participate in a walking group at their own pace, and learn new ways to increase mobility. Participants will also receive an MVP Striders Walking kit, which includes items like a pedometer, a mini first-aid kit, a t-shirt, and more.
"Investing in unique health care options outside of the traditional walls of a doctor's office offers our community members new and exciting opportunities to improve their overall lifestyle," said MVP Health Care's President and CEO, Chris Del Vecchio. "Providing Vermonters access to our Striders Walking Club further solidifies our commitment to their overall physical, social, and emotional health and well-being. We are proud to partner with Age Well to offer this unique program continuing our long-standing commitment to build healthier communities."
This is the first time that the MVP Striders walking club is being offered in Vermont and builds upon MVP's successful launch of the program throughout New York State and Age Well's continued investment in the community to offer older adults services and programs that fit their unique needs.
"We are super excited to partner with MVP Health Care to offer an evidenced-based walking program that will give older Vermonters an opportunity to get more fit, meet others and have something to look forward to," said Christine M. Moldovan, Age Well's Director of Nutrition and Wellness.
The MVP Striders Walking Club will take place on Wednesdays from 9:00-10:00am from April 26th-June 14th at the University Mall (155 Dorset Street, South Burlington). Participants should meet at the Center Court carpet space near the former Sears store by entering near the LensCrafters®/Shoe Department.
While the walking club is geared towards older adults age 60+, all are welcome to participate.  Registration is now open and those interested can visit MVPHealthcare.com/calendar to sign up.  
Related Articles & Free Vermont Maturity Magazine Subscription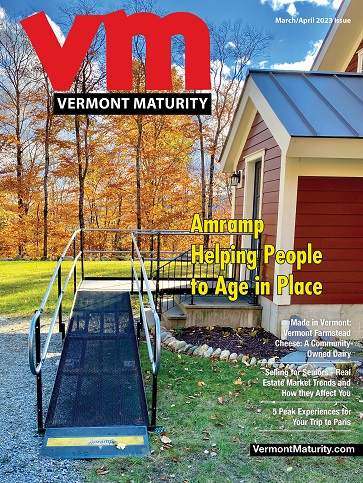 5 Steps to Properly Manage Blood Pressure
6 Benefits of Volunteering as an Older Adult
8 Common Skin Conditions in Older Adults and How to Treat Them