Every year, Vermont finds itself home to residents new and old going through a transition. It's not tough to spot them; just look for the silver hair and cheerful glow. They're newly minted retirees, maybe from afar, or visiting from just a few towns over. These folks know the secret: there's no place better than right here to jump into your golden years, with a splash.
Naysaying friends still talking about North Carolina? Share this list with them on why it will always be worth choosing Vermont.
1. Unparalleled Beauty – Accessible at Any Age
You don't need to be lowering yourself into unsteady canoes or slamming the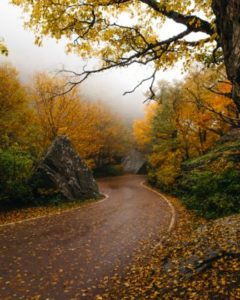 moguls to enjoy the natural panoramas of the Green Mountain State. Driving, cycling or walking pretty much anywhere brings breathtaking views, and whether it's Stowe's Auto Toll Road or passing the farms of Franklin County, you can gaze at dew-kissed Vermont served up on a platter.
2. Keeping Great Company
The average age in Vermont – it's nearly 43 – makes us the second-oldest state. We seldom hear about how that can benefit everybody. We keep communities strong, and are the familiar faces at Town Meeting. We're engaged in politics, and bring artistic and creative aesthetics to even tiny towns. In 16 years, the state says it will be the oldest in the nation – a testament to how appealing it is to stay.
3. Food is for Real
Trying to explain why the state's food scene and agriculture is simply better here is a toughie. Be it the farmers, producers, fan base or bevy of farm-to-table restaurants that meet all price-points and palates – our state just rocks food. It's more than nourishment or a side-project, here. It's devoted and utter (or udder?) passion.
4. Work Again… for Fun, This Time
Ski resorts and other tourist havens are filled with those in their second act. Attractions all need friendly, and experienced, help. The benefits of working part-time for resorts, food producers, clothing companies and farms speak for themselves.
5. New Discoveries Every Day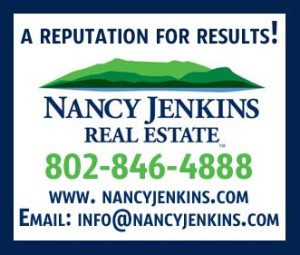 A craft brewery just opened in town. You spy a funky spectacle – is it a Vermontasaurus? – in the back reaches of Thetford while driving around. Vermont stays interesting, and is fun to explore. Why do diehards never leave? Novelty abounds at every turn.
6. Paid in Full
Those early retirees in Forbes or Kiplinger's often offer this gem: stay in a home that's paid for, or just don't move. Banish the wanderlust! Even in-state moves can cost $9,000 to $11,000 tallying realtor, closing and moving costs. About 30 percent of retirees 65+ had mortgages in 2011, up from 22 percent in 2001, per Investopedia. We're already in one of the most beautiful and sought-after regions of the U.S. Why NOT stay?
7. So Close. Yet So Far…
Burlington, a cultural hub that attracts world-class art and music, is also just 90 minutes from Montreal's easy, relaxed and European vibe. You can get to New York City in 45 minutes by plane. And breezy beach getaways to Cape Cod, Maine's Olde Orchard Beach and Lake Winnipesaukee in N.H. leave you with daylight to still enjoy the water.
8. Superb Safety
Vermonters are baffled when asked to produce a house key for a dog-sitter or a real estate agent. Why have house keys when we never lock the doors? Time has changed the relative safety of some towns, but that edict of respect hasn't. Trusting your neighbors and overall faith in the community at-large pervades here even after all these years. Really, who wants one more thing to keep track of?
9. No Rats, No Race
If you're seeing a giant nuisance in Vermont, it's not likely to be perching on your garbage can midday. Our muskrats, squirrels and deer mice fall short of those wharf rats. Plus, our state is short on those suburban attitude-bearers and the "rat race." Forward-thinking, we're a live-and-let live state. "Keeping up with the Joneses" here isn't about BMWs in a driveway; it's about some funky, and dubious, lawn ornaments.
10. Vermont Loves You
The state is committed to its aging population, as much as retirees are committed to Vermont. The Department of Disabilities, Aging & Independent Living's mission: Make it "the best state in which to grow old or to live with a disability – with dignity, respect and independence."
Related Articles & Free Subscription