According to recent studies, Vermont is one of the best states for retirement. A beautiful state with close-knit communities, there's no doubt that this state offers a peaceful atmosphere. But are you ready to retire?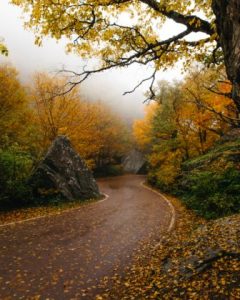 If you're ready to begin considering retirement, there are many different things you'll have to begin looking into. The cost of health care services, Social Security benefits, Medicare eligibility, and where to retire are all huge factors when making this decision.
Typically, people have looked at 65 years old as the ideal age to begin retirement. While in most cases this can kickstart your Medicare eligibility, it can also kick Social Security into high gear.
Thus, beginning one's retirement journey.
Beginning Retirement in Vermont
The decision on when to take advantage of your retirement options is a big one to make.
There are several different options to investigate when making this choice, and you'll want to really take your time in making these decisions carefully. These decisions could very well have a direct impact on your monthly benefit amount that you'll receive.
Let's look below at the three withdrawal options for these benefits:
Collecting Benefits Full Retirement Age
At this age, an individual may receive a full allowance of their monthly Social Security benefits. This age is determined by your birth year.
Full retirement age is typically considered 65 years old for anyone that was born before 1937. Anyone who was born after 1938 could have a full retirement age of 67 years old.
Collecting benefits Early Retirement Age
Beginning at the age of 62 years old, you may begin to collect your early retirement benefits.
However, by choosing to begin receiving benefits earlier than your full retirement age, your monthly benefits received will be lower every month.
You May be Eligible for Delaying your Retirement
By going with this option, you're choosing to delay your retirement benefits. One of the benefits of going this route is that you could potentially inflate your monthly benefits if you're eligible.
These increases do end at 70 years old.
With several different options available to you for a retirement plan, how do you choose the best retirement options suited for you? Retirement is about relaxation, not about worry.
Be sure to go with the plan that will allow you to pay any and all expenses that may arise, while still feeling comfortable enough to enjoy these glory days.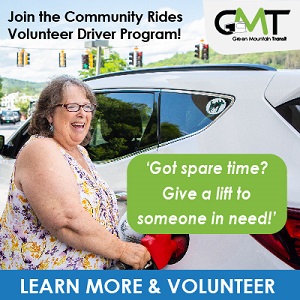 Affordable Healthcare During Retirement
An important thing to keep in mind when exploring your retirement options is the healthcare. Will you still be able to afford healthcare services needed?
Healthcare costs can add up quite quickly and while Medicare may help with many of your healthcare costs, it doesn't always cover everything you may need it to.
Medicare supplement plans can be incredibly beneficial in picking up those extra costs that may not have been fully anticipated.
The best thing retirees can do is to create a plan for savings and stick with it. By saving funds for retirement early in life, you'll have a much greater chance at living comfortable in retirement.
Social Security & Retirement
Social Security is a financial safeguard for retirees. The program was established in 1935 and is based on earnings that employees make and contribute into the system.
Throughout the course of your employment, you'll pay into Social Security, so that you'll be able to receive those benefits later in life when you are ready to retire.
You can sign up to start the application process for Social Security benefits by:
Going online to SocialSecurity.gov and applying
Calling Social Security at 1-800-772-1213
Applying in-person at your local Social Security office
Medicare & Retirement
Medicare coverage while retired is full of benefits. Original Medicare (Parts A and B) may help cover a lot of medical services and procedures while you're retired but may not cover everything. You will be faced with plenty of out of pockets costs.
Prescription drug coverage and supplement plans can help assist with those copayments, deductibles, medication costs, and any coinsurances to help ease a bit of financial burden associated with not working anymore.
You can sign up to join Medicare by:
Going online to SS and apply
Calling Social Security at 1-800-772-1213
Applying in-person at your local Social Security office
Retiring in Vermont
With your retirement plans now moving forward, you'll have a clearer picture of what to expect with retirement-related costs. Medicare coverage, Social Security benefits, rising healthcare costs, and choosing a location in which you love.
Are you ready for retirement in Vermont that are filled with lots of maple syrup, cheddar cheese, and plenty of Ben and Jerry's ice cream?
Related Articles & Free Subscription
A 3-Point Check-Up for Your Retirement Plan
How Credit Scores Still Matter in Retirement
The Retirement Benefits of a Health Savings Account
Free Subscription to Vermont Maturity Magazine