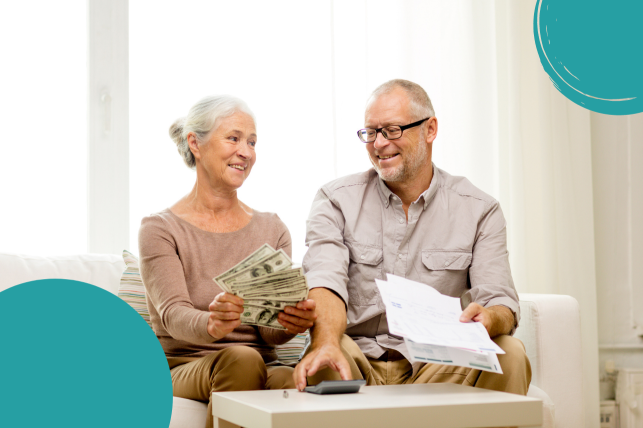 When you are a senior with a fixed income, it is essential to have strict control over your finances. Retirement is supposed to be a joyful and relaxing experience. Therefore, it is important to have budgeting plans that can cover all your immediate needs. Retirement is when you do not want to worry about money because you spent most of your youth making enough money to have a good retirement. But sometimes, you can't save as much as you'd like for a comfortable retirement, making you more reliant on government income.
So here are ten ways you can have a comfortable retirement on a fixed income:
It is better to enter retirement debt-free. You can manage debt through timely payments, and if you have multiple debts, you can try consolidating your debt or settlement programs. This way, you can repay your debt faster and more efficiently. Having a fixed budget also prioritizes payments.
#2 Have a Fixed Budget
One of the best ways to have a comfortable retirement is to have a fixed budget that you never stray from. You can see how much money is coming in and going out with the aid of a budget. This way, you can determine how much you can spend and what essential needs to put first.
There are several budgeting tools and systems that can help you. The most common budgeting system is the 50:30:20 system, where 50% of your income is for needs, 30% is for wants, and 20% for savings. Saving is substantial because you never know when an emergency might happen. Therefore, having an emergency fund is essential.
Pay all your necessary bills at the beginning of each month before you indulge in any discretionary spending. Your mortgage or rent, prescription refills, utility bills, food, and health insurance premiums should always be your first monthly bills. This rule applies even if you have extra money.
When you are on a fixed income, it is vital to have a fund that you can turn to during an emergency. Emergency expenses can come in the way of medical bills, home repairs, car problems, or any other unexpected expense. Setting aside a small amount of money each month for an emergency fund can provide you with a safety net in the event of an emergency. To be safe, you should put away 3-6 months' worth of living expenses in case of an emergency.
Moving into a smaller house is another way to reduce your housing costs and save money. It is challenging to maintain a large home when you are the only person living there now that you have retired and your children have moved out. You can reduce the costs associated with maintaining a larger home by moving to a smaller one. You can save money on utilities and repairs when you downsize to a smaller house. This can assist you in saving more money, which you can then set aside for a time when you need it. Downsizing your home can be a daunting task so read this article for three tips that will lead you to a happy downsizing of your home.
Having a side job or hobby while retired can significantly boost your income by doing something you can easily manage and profit from. If you have a skill, you can use it and be paid for it. You can provide expertise in your preferred field. You can try graphic design, blogging, and selling homemade products. There are several options to choose from that you can easily do from the comfort of your home.

#7 Make use of Senior Discounts
Many businesses, including supermarkets, airlines, and retail stores, offer senior citizens discounts on their products and services. When it comes to trip planning or organizing a vacation, taking advantage of these offers can help you save a significant amount of money. You can also cut costs on your weekly grocery run. These marginal cost reductions can add up to substantial savings in the long run.
Some websites and cards provide prescription discounts to seniors. You can get a deal by showing these coupons and discount cards at the checkout. These discounts can benefit individuals who do not have medical insurance. Discount programs like the State Prescription Assistance Program (SPAP) assist individuals who need help paying for their medications.
#9 Shop Wisely
When you're living on a fixed income, you must shop sensibly. As the popularity of online retailers grows, so do their prices, making it more difficult to find good deals. As a result, the second-hand market is an excellent place to start. Purchasing pre-owned goods, such as clothing, jewelry, and furniture, can be a great way to save money without sacrificing quality.
Seniors can sign up for special programs that can help them save money on their utility bills. Investing in energy-efficient bulbs, improving home insulation by using energy conservation kits to help reduce cooling and heating costs, and getting water-saving shower heads and faucets can be helpful.
When you are on a fixed income, it is crucial to have a financial strategy that will help you live your retirement comfortably. It's important to stay within your means and only spend what you can afford. You will discover that living comfortably on a fixed income is easier when you have a solid budget and have your spending under control.
Lyle Solomon has extensive legal experience, in-depth knowledge, and experience in consumer finance and writing. He has been a member of the California State Bar since 2003. He graduated from the University of the Pacific's McGeorge School of Law in Sacramento, California, in 1998 and currently works for the Oak View Law Group in California as a principal attorney.
Related Articles & Free Vermont Maturity Magazine Subscription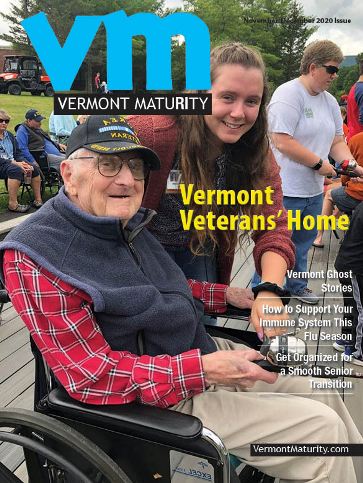 How to Choose a Medicare Supplemental (Medigap) Policy
Inexpensive Smartphone Plans for Older Americans on a Budget
Ways to Pay for Long-Term Care Without Insurance or Savings
Free Subscription to Vermont Maturity Magazine