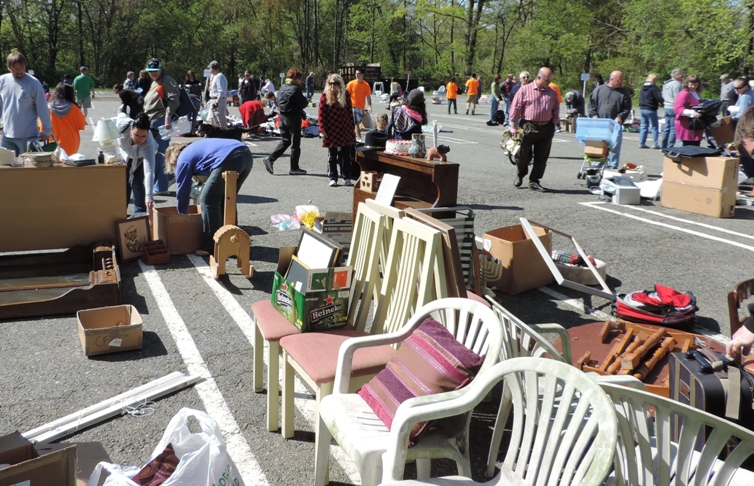 Each one of us produces 1.2 tons of garbage per year, which is mainly bagged household trash. What's not included in that figure are all the perfectly usable goods that get thrown out each year, such as old furniture, clothes, books, obsolete technology and working appliances.
Many of these items are yard-sale fodder, or can be found parked by the curb with a "free" sign attached. If you can't find what you need through curb-shopping, or the classifieds in this paper, try websites like Craigslist and Freecycle. You can pretty much search any category, from ab-workout machines to xylophones, and find what you need. For cash-strapped families, or people who just wish to avoid adding to the consumerist culture, buying secondhand is the way to go.
The good news is that it also creates more economic impact in your local community when you buy something used from a neighbor rather than new from a big-box store. In addition to filling your home with beautiful, new-to-you furniture, it helps reduce the solid-waste stream flowing into our landfills. It takes a lot of energy and resources to produce new consumer goods each year. By reusing items, we extend the lifecycle of that good and reduce the environmental impact of our purchase.
In my circle of friends, we exchange garbage bags full of used clothing freely. We often have parties centered around exchanging used clothes or trading handmade things. Some of these parties have been open to the public, and leftover clothes were donated to families of migrant workers.
One local option for cleaning out your house, garage, basement and attic is donating your reusable household items and building materials to ReSTORE and ReBUILD.  "It's a great way to help families and individuals in crisis. In 2010, ReSOURCE provided 958 individuals in crisis with $100,342 worth of goods and services, and 1,083 tons of materials were diverted from the landfill and put to good use," said Milea Bell, Marketing Manager at ReSOURCE on Pine Street in Burlington. "We try to make giving as easy as possible for our donors by providing FREE pick-up of furniture and large appliances in Chittenden County and the greater Barre area."
There are a few stores that cater to a reusing crowd, like all the Goodwill and Salvation Army stores for clothing and housewares.
Plus many vintage clothes boutiques sell haute couture used clothing. Many municipalities have nonprofit programs to reduce solid waste and retail directly to schools, homeowners and businesses.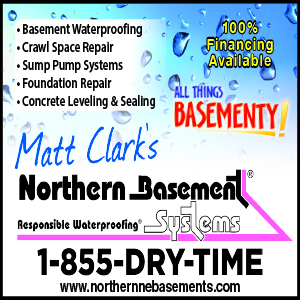 A paradigm is a collection of assumptions, concepts, believes and values that together make up a community's way of viewing reality. Our current paradigm dictates that more stuff is better, that infinite economic growth is desirable and possible, and that pollution is the price of progress. To really turn things around, we need to nurture a different paradigm, based on the values of sustainability, justice, health and community.
Our Irish ancestors had a philosophy of "make do with less" and "want what you have." This paradigm shapes a resilient culture that thrives on minimal goods and builds community rather than personal wealth. Many of our grandparents survived the Great Depression and learned to live simply. Hopefully, we don't have to suffer through that deep of an economic drop before we adopt voluntary simplicity. 
This article was contributed by Shawn Dell Joyce.
Related Articles & Free Subscription
Energy Efficiency Remodeling Saves Money…and the Environment
Harnessing the Power of the Sun
Hoarding and Clutter Solutions for the Elderly
Free Subscription to Vermont Maturity Magazine