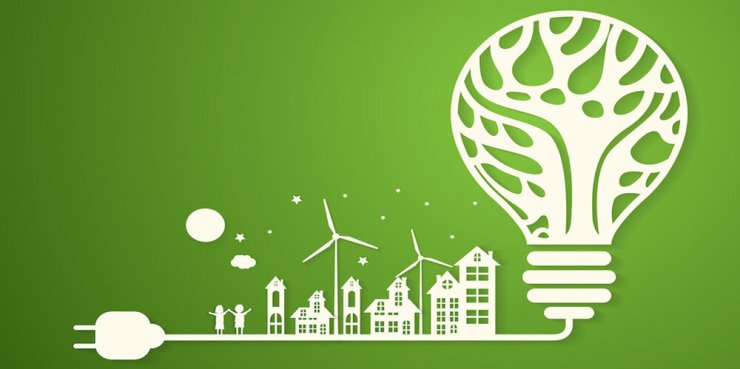 Taxes and mortgages are the biggest expenses we associate with home ownership, but energy costs can rank right up there. It doesn't have to be that way. There are a variety of steps – some little and some large – that homeowners can take to cut down on their energy consumption and lower their electric bills.
Kelly Lucci of Efficiency Vermont (EVT) offers remodeling tips in three categories: no cost, low cost, and investments. Some no cost improvements just require a little bit of housecleaning. For instance, clothes dryers are more energy efficient if they are cleaned of lint after each use. In addition (and in the low cost category), smooth metal ducts are more energy efficient than flexible hoses on these machines, although the most energy efficient way to dry clothes is to string up a clothesline outdoors. Refrigerators will also be more energy efficient with a bit of spring cleaning. Dust accumulating around and under a refrigerator can reduce its efficiency, as can food products blocking the fan vents. Likewise, your outside vents should be clean of any leaves, dirt or even cobwebs.
In the low cost area, Lucci said many homeowners start with some basic changes such as installing compact fluorescent light bulbs (CFLs) and plugging multiple pieces of equipment into a power strip which can be turned off. Energy Star, a program of the U.S. Environmental Protection Agency, estimates that a single CFL can save a homeowner $40 or more off his or her electric bill for the life of the bulb.
Lucci said one result of making even minor changes is that it raises a homeowner's awareness. Many appliances use power even when they aren't on, a phenomenon known as "phantom watts."
"Thinking about which appliances are running that don't need to be is a big step towards unplugging them," she said.
EVT has a number of wattmeters which can be borrowed by individuals. The meters allow people to measure how much electricity various appliances are using, ranging from larger units like refrigerators and home entertainment centers to space heaters and electric alarm clocks. Meters are mailed in a postage-paid box for easy return and can be kept for up to three weeks. Andrew Albright of Jericho found the meter easy to use. "You just plug the appliance into the meter, plug the meter into the wall, set a couple of parameters and then leave it to do its job," he said. "You can even enter your utility's rate into the meter and figure out what it costs to run the appliance."
For those willing to make a larger investment, Lucci recommends a home energy audit which can run between $350 and $500. These audits reveal sections of the house where energy is lost. Homeowners who follow through on the audit recommendations can get up to $2,500 in rebates from Efficiency Vermont. Hillary Hunter, Executive Director of Building for Social Responsibility (BSR), said rebates are also available from Vermont Gas and Burlington Electric Company.
Low-income seniors may also qualify for the state's Weatherization Assistance Program which is offered through the five regional Community Action Agencies. Under the program, professionals do a home energy audit and follow up on some of the needed alterations.
After audits, homeowners can take steps to reduce energy loss, often by sealing and insulating the external shell of their homes. Insulation comes in a variety of forms including spray foam, fiberglass and rigid foam board. One way to learn about proper insulation is to attend one of EVT's free Button Up Workshops. Certified contractors lead these Powerpoint presentations and provide workshop-goers with written material to help them get started. Often, communities request EVT's DIY (Do It Yourself) workshop afterward for those interested in implementing some of the Button Up recommendations themselves.
BSR's Hunter cautions that each house has its own challenges and those working on sealing their homes to prevent heat loss must ensure they are not sacrificing air quality. "The most important thing is to have your house looked at by a professional," she said "and to understand where there are problems and why."
Hunter noted that although it can be expensive to retrofit a house, the advantage is that it can be done in stages rather than one major expenditure.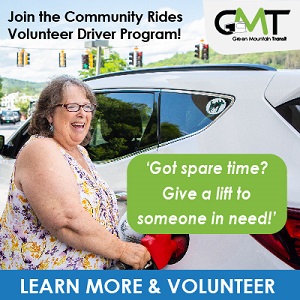 James Martelle of Green Mountain Zerodraft said most customers requesting retrofit work for energy efficiency start in the attic or the basement. "Typically, you want to hit the areas that are unfinished," he said "since that's also where the biggest pressure gradients are. Hot air leaves from the top and cold air comes in through the bottom."
Martelle said his company typically starts with the attic, but cautions that areas with slanted ceilings are the most difficult and least cost-effective to seal. On older structures, Green Mountain Zerodraft will also insulate around windows and doors, but newer structures tend to need less work in that area.
Another way to save on energy costs is to replace old appliances with those that have the Energy Star rating. EVT estimates that energy efficient appliances can cut 30 percent off your electricity bill. Although this requires a significant investment, the savings are well worth the initial outlay.
On a grander scheme, an organization called SunCommon is working to provide roof-mounted solar panels in Chittenden and Washington counties. Homeowners pay no upfront costs and sign a 20-year lease with monthly payments designed to match their current electric bills. Dan Conant of SunCommon estimates that 60 percent of the roofs in these two counties are suitable for solar. Those that face due east/west, are flat, or made of slate are the only ones which would not qualify. Conant said solar power can provide seniors with protection against electricity bill inflation since they will know in advance what they will be paying on a monthly basis.
So whether you start with some simple spring cleaning or jump right ahead to solar, there are many ways to reduce your costs. You can spend nothing, a little, or a lot, but any way you approach it, you'll cut down on your electric bills.
More Information
Efficiency Vermont – Efficiencyvermont.com
SunCommon – Suncommon.com
This article was contributed by Phyl Newbeck.
Related Articles & Free Subscription
Harnessing the Power of the Sun
Making Your Home Cooler Without an Air Conditioner
Save Money by Getting a Blower Door Test
Free Subscription to Vermont Maturity Magazine