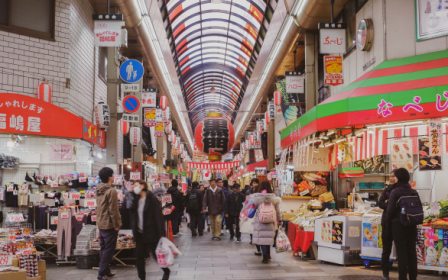 Whether you're shopping for your kids or grandkids who are going back to school or you're just scoping out the new fall fashion trends, chances are you'll be scouring the stores and the Internet looking for a few bargains to get off to a stylish start for a new season. Here are some shopping tips to keep in mind.
Make a List
First of all, it does pay to make a list. It really does keep you focused. There are always items we need to replace, i.e., the jeans that don't fit anymore. Just tell yourself that they've just been through the wash one too many times!
Set a Budget
Then set a budget. I know, it's a tough thing to do, but if you think about what you can comfortably spend, even if it's just for the day, then you will be not as likely to suffer that dreaded buyer's remorse at the end of the day when the credit card bill arrives.
Shop Alone
Shop alone, if possible. If you're buying back-to-school clothes, then of course you may have to take the kids or grandkids along to try on clothes. But if you have younger kids and you know their sizes, it may pay to plan a trip by yourself and fill in the blanks later. If you're shopping for yourself, then you won't feel rushed to make decisions with someone pacing the floor outside the dressing room.
Set Priorities
 It may be tempting to browse for a new pair of leather ankle boots, but if you really need to shop for kids' clothes, then remember you can always set aside some time after school starts to shop for yourself at your own pace. You may even want to spend some of your beach time searching the Internet for inspiration. Go to your favorite sites and fill your "shopping basket" with ideas. I also like to check out the spreads in fall fashion magazines for ideas on ways to put looks together.
Watch for Sales
Do watch for sales. This is a great time of year to catch sales on fall fashion favorites. The shopping season is in full swing, and retailers want your business early. You'll also get the best selection now, too. And sales are always a good excuse to indulge yourself a little and splurge. You may not want to wear that fabulous quilted leather jacket right now, but it may be on sale now, and in a few months you'll have a classic new piece that you will probably wear for years to come.
Focus on the Essentials
 First things first. If you've got a statement-making coat, handbag and shoes, you will not have to worry so much about what goes underneath. Let's face it. When it comes to fall and winter weather, it's what's on top that counts. Your coat, handbag and shoes are what people see day after day. So spend the bulk of your money on these items. If you can find them on sale, that's even better.

Coordinate with Color
Shopping can be a lot easier when you know what color of clothes you want to buy. First pick a color that will coordinate with what you already have in your wardrobe. Start with neutrals. If you already have a lot of black in your closet, then think about adding a fresh touch with a rich brown or a silvery charcoal. Then focus on adding some more colorful hues, such as cobalt blue, ultramarine green, tangerine or even a bright chartreuse.
Have fun. Yes, you can make shopping enjoyable. Do your homework. Be patient. Be true to yourself. And don't spend your rent money on a new pair of red shoes!
This article was contributed by Sharon Mosley.
Related Articles & Free Subscription
Car Shopping Tips for Older Drivers
How to Choose a Good Home Stair Lift
Free Subscription to Vermont Maturity Magazine