Most people who dream about retiring at the beach assume they can't afford it. But International Living's new report identifies 21 gorgeous beach destinations worldwide where living with the sand and surf steps from the front door doesn't cost a fortune—in fact, in some places it can be done on a Social Security income alone.
"Lots of people daydream about retiring at the beach—the warm weather, the laid-back vibe, the endless summer—all that has great appeal. But conventional wisdom says it's something beyond most people's reach. In fact, that's not true," says Dan Prescher, senior editor at International Living.  "Retiring on the beach like a millionaire has never taken a million dollars. All it takes is knowing where to look. The world is a big place, and there are scores of beautiful beaches where retiring and living the good life is within anyone's reach. In fact, in some of the beach towns our report points to, a couple can retire well on less than $30,000 a year."
International Living correspondents have identified the top 21 gorgeous beach destinations that offer a retirement in the sun without breaking the bank. Seven of the best include:
Salinas, Ecuador
Salinas is a fully-fledged beach resort—among Ecuadorians, it's probably the country's best-known resort. This is the place for those who like all amenities: modern condominium buildings (which line much of Salinas's miles-long beach), restaurants, coffee shops, bars, and discos. Plus there's regular bus service to Guayaquil, only two hours away, which has an international airport. All of this makes retirement in Salinas an attractive option.
Despite the flurry of activity that is Salinas, it may be one of the world's least-expensive beach resorts. A nice private room in a boutique hotel just one block off the malecón (boardwalk) can be had for $30 a night for a single. A steak or seafood dinner in one of those trendy restaurants costs just $5 or $6. Or chow down on fish or shrimp, cooked any way imaginable, at the local mercado (market) for about $2.50.
A couple can live well in Salinas for about $1,400 per month including rent.
Pedasi, Panama
Pedasi is a wonderful place to live for ocean lovers. Scuba, snorkel, windsurfing, and deep-sea fishing are just some of the things to do here. The town has all the necessary amenities for day-to-day living—the Minsa-Capsi hospital in Pedasi offers most services with a variety of specialists—there are a few grocery stores, gas station and even a public library. Las Tablas is the nearest shopping city and it's only a 45-minute drive away.
The safety of Pedasi is one reason why many expats move here. In Pedasi, there is little to no petty crime of any kind. Locals and expats all look out for each other, and locals welcome expats and expat businesses.
Including rent, a couple can live well in Pedasi on about $1,265 per month.
Also in Panama, Bocas del Toro may well be one of the best-kept secrets in the Caribbean with ocean breezes, soft reggae music, stunning scenery, and a laidback atmosphere. Views are quintessential Caribbean—white-sand beaches, perky green palms, and warm crystal-clear water. Typical visitors range from backpackers and surfers to wealthy adventurers who enjoy traveling to off-the-radar locations.
Expats living here tend to be very involved in island life. Some have started businesses, helping fuel the island economy, others enjoy teaching local students, and others find time to volunteer for important causes or charities. Much good has come of this growth, and the community has worked to protect the flora and fauna, and local marine life such as sea turtles. Bocas Del Toro is also a perfect place to test drive your dream Caribbean lifestyle. The expat community is welcoming, it's organized, and it gives back. A few days is all that's required to start networking and making friends.
A couple can rent and live well in Bocas for as little as $1,400 a month.
Sayulita, Mexico
It's all about the beach and the water in Sayulita. Enjoy world-class surfing and standup paddle boarding, as well as fishing in the local open wooden boats for a good price. Sayulita is an active town, with plenty of expat get-togethers, happy hours, and other events, as well as volunteer activities, to stay busy night and day.
A considerable advantage of living in Sayulita is that while there are markets, stores, restaurants, and even medical clinics to cover day-to-day needs, it's also easy to head south to the larger town of Bucerias or even further to Puerto Vallarta to get anything not found in Sayulita. This makes it very convenient to get the funky vibe of a bohemian beach town with the conveniences and comforts of the big city available just down the road.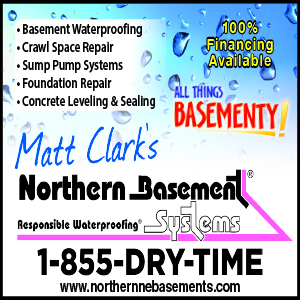 With rent, a couple can live comfortably in Sayulita for about $1,800 per month.
Cascais is blessed with a year-round moderate climate, with temperatures ranging from 55 F to 77 F. Golfing is nearby, and favorable sun and wind conditions make sailing, kite surfing, and windsurfing—in addition to traditional surfing—popular activities in this region whose economy hinges on tourism. These factors—pleasant climate, lovely natural surroundings, accessible culture, and more—combine to make Cascais an ideal choice for retirement.
Cascais has not forgotten its origins as a fishing village. Seasoned fishermen still leave from shore in early morning, returning with their catch of sardines, crabs, mussels, robalo, dorado, and octopus. At lunch time, the men eat on the dock, family-style, from huge stock pots of simmering fish stew, sharing stories washed down with local wines. The arresting beauty of the bay charms locals and visitors alike.
A couple can rent and live well in Cascais for about $1,580 per month.
Placencia is a charming little seaside town found at the tip of a peninsula off the coast of mainland Belize. It's fast becoming Belize's most desirable location as it fronts the gorgeous Caribbean Sea to the east and a resplendent freshwater lagoon, full of wildlife and with a view of the gorgeous Maya mountain chain, to the west.
One of only three villages on the entire peninsula, Placencia is still largely seen as a vacation spot, but has everything needed to build a life, including supermarkets, brightly painted restaurants, a small domestic airport, and a medical clinic. The Placencia Peninsula has a population of less than 5,000, and many of these are expats. The combination of relaxation with adventure makes Placencia a perfect beach paradise.
Placencia retains more of a Caribbean atmosphere than found in other parts of Belize. Food, entertainment, and the area's general appearance all have Caribbean flavor. Beaches are wider, whiter, and in many places, almost empty except for the occasional egret or ibis. And English is the official language in Belize.
Including rent, a couple can enjoy the good life in Placencia for about $1,760 per month.
Penang, Malaysia
Penang is a small tropical island off the west coast of peninsular Malaysia. It is a former British colony, so English is widely spoken. Its population is just over 700,000 with a majority of the people living in its capital, George Town. Penang has been one of the top expat destinations in Malaysia for years. It is not a bustling city like Kuala Lumpur, yet it still has all the comforts of home. There is everything from beaches and shopping to great food and a vibrant culture.
Penang is a multicultural island with about 60% of its inhabitants being Chinese, 32% Malays, and 7% Indian. Culturally it's a mind-blowing place to live, and with a mix of these cultures, the food is touted to be the best in all of Southeast Asia. In 2014, Lonely Planet deemed Penang to be the top foodie destination to visit in the world.
A couple can rent and enjoy all Penang has to offer for about $1,450 per month.
Related Articles & Free Subscription
Beginning Retirement in Vermont
How Credit Scores Still Matter in Retirement
How to Make Your Money Last During Retirement
Free Subscription to Vermont Maturity Magazine