Love the water but hate the salt? In a new report, the editors at International Living identify five good-value, fresh-water destinations where retirees can enjoy lakeside living—complete with great views, fishing, and boating—for a fraction of what a comparable lifestyle would cost in the States.
International Living has identified five lakeside havens around the world where good living doesn't cost the moon.
Lake Chapala, Mexico
Lake Chapala is Mexico's largest lake, and the surrounding area is also home to one of the largest concentrations of North American expats in the world. Located in west-central Mexico, about an hour south of Guadalajara, the Lake Chapala region sustains approximately 20,000 expats, most from the U.S. and Canada, and the vast majority are retired. That number roughly doubles during the cold Canadian winter months, when thousands more migrate to the area for about six months each year.
Two quaint towns, Chapala and Ajijic, support most of the expat population, with Ajijic holding the edge when it comes to numbers. Both communities are nestled along the lake's shoreline and separated by only a few miles.
The enormous appeal of this area is easy to understand. In addition to the overall affordability, the area also boasts the second-best climate on the planet; daily temperatures are almost always 75 F to 78 F, under bright blue sky and sunshine. Rain, when it happens, is usually at night. The areas elevation, at about 5,000 feet above sea level, assists with the stability of the climate.
There are ample restaurants as well as modern theaters, garden clubs, Spanish classes, art exhibits, book clubs, dancing classes, chess clubs, and practically any kind of activity desired. Medical care is handled by local clinics and the cost is reasonable. For serious issues, and for serious shopping, Guadalajara is just an hour north.
"My husband, Walter, and I recently relocated to Ajijic to escape Chicago winters," says Miriam Ditchek. "Since living here, I have found that retiring is not the end of the line, but the beginning of a new adventure.
"I have become both a teacher and a student. Between taking art classes, Spanish language classes, and teaching English, I am busier now than when I was working a nine-to-five job. The difference being that I love what I am doing. Painting has become my passion along with teaching English as a second language to Mexican adults who want to advance in their chosen careers.
"The Lake Chapala Society is primarily a meeting place for expats. There is an annual registration fee of $38. For seniors over 79, the fee is discounted $30. We attend lectures, discussion groups, movies, exercise classes, and take advantage of health screening. There are also art and chess classes for children. My husband enjoys the bridge group that meets twice per week.
"There are many restaurants that cater to all tastes and are inexpensive by U.S. standards. My favorites are Cocinart, La Sima del Copal and Tango. La Sima del Copal sits at the top of a mountain peak and offers the most beautiful view of the lake at sunset. Dinner for two, including a glass of wine and tip, will cost approximately $25. For those on a limited budget, there are less expensive restaurants that are also very good."
Lake Arenal, Costa Rica
About three hours northwest of Costa Rica's capital, San Jose is the 33-square-mile Lake Arenal.
Although this is Costa Rica's showpiece lake, there isn't much boat traffic and rarely any noisy Jet skis, but plenty of windsurfers and kite boarders. For those seeking a more leisurely pace, kayaking is popular too.
Year-round temperatures are moderate, although there is a healthy rainy season in Costa Rica from May to November which brings out an array of green in the trees and foliage.
Construction within 50 meters of the lakeshore is prohibited. (This is because Lake Arenal is a man-made lake created to generate hydroelectric power. Costa Rica generates close to 100% of its electricity from renewable resources.) There are no large resorts, only a few small marinas, and no big condo or hotel towers ruin the views. It's mostly rural; a farming community as it has been for decades.
One drawback is the lack of major medical services, but there are clinics and doctors' offices for basic needs. For specialist care, locals and expats travel two hours west to Liberia, the closest city, where there is also an international airport.
The main hub of activity on the lake is the small village of Nuevo Arenal; many expats also live a quick drive into town on the water on either side.
"The road from Nuevo Arenal to La Fortuna is one of the best two-lane roads in Costa Rica," says Stephen Day. "Our house is located down this road. It's only eight minutes from the center of town, up a steep, paved driveway, and it brings you to a vista that will take your breath away the first time you see it. From it, my wife, Christine, and I have a view of Lake Arenal, from the whirling wind turbines of Tronadora to the north, all the way south to the majestic Arenal Volcano. The lot is well worth the $60,000 we paid for it in December 2016.
"As a 71-year-old, retired from careers in education and real estate, I have always worked within a strict budget. It's no different here. We have no expenses for heat or air conditioning, because the temperature is always between 65 F and 85 F. The electricity we use runs about $50 a month. I pay $75 a month for internet and another $50 a month for TV and cable. Our cellphones cost us $140 a month, because we do make quite a few international calls. The house is paid for, and so is the one car we share. My car insurance, for very good coverage, costs me about $75 a month. All told, I estimate that we spend another $1,200 a month for all our food, restaurants, propane for cooking, and gasoline."
Lake Bacalar, Mexico
Known as the Lake of Seven Colors, Lake Bacalar, a 26-mile-long, mile-wide body of fresh water on Mexico's Yucatán Peninsula, mimics the Caribbean Sea in its turquoise color and crystal clarity. It offers visitors an unusual, tranquil, wave-free experience in a freshwater lake.
In the early 1700s pirates attempted to take Bacalar from the Spanish in a bloody battle. The town's fort, Fuerte de San Felipe, built of stone in the shape of a four-pointed star and ringed by a now-dry moat, was built shortly after the pirate attack. Now it houses a museum with plaques in both English and Spanish. A public beach club, Balneario Ejidal, provides walk-in access to the lake (for about 50 cents), along with a restaurant, palapa-covered picnic tables, a craft market, and a water slide.
The main attraction here is the lake's natural beauty. But for medical care, shopping (including Costco), government services, and other conveniences, the city of Chetumal is only 40 minutes' drive south. The border with Belize is not too far beyond that, making weekend trips possible. There's even a water taxi that runs from Chetumal to Ambergis Caye in Belize.
And the area's beautiful Caribbean beaches are also close by.
As in the rest of Mexico, a couple can live quite well on about $2,000 a month, including housing, medical care, and all other expenses. To live in a place with natural beauty found nowhere else and the laidback lifestyle, it's a bargain. You can fill up a bag to bursting with fruits and veggies for less than $10. And there are other goodies on offer.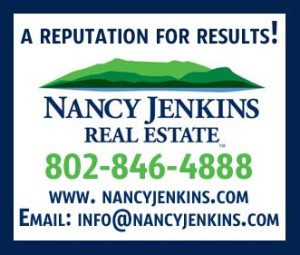 "When I visited Bacalar, we didn't feel like cooking. So, we went to one of the many grill restaurants in town. Two pounds of grilled skirt steak, with tortillas, hot sauce, rice and beans, cost us about $8," says ILs Roving Latin America Correspondent, Jason Holland.
Lake Bracciano, Italy
Mention Italy's Lake District and most people will think of the northern glacial lakes—Lake Maggiore, Lake Garda, and of course Lake Como. While their glitzy reputation as a playground for the rich and famous draws lots of visitors, Lake Bracciano is a lesser-known, laidback alternative.
Lake Bracciano is just an hour from Rome but is a tranquil world away. The only motors allowed are those of the ferries that connect the three lakeside towns. All other boats, including the fishermen, have to paddle. This ensures not only a peaceful ambiance but a safer environment for kayakers and stand-up paddle boarders who don't have to contend with jet skis or motor boats.
Three towns grace the shore of Lake Bracciano. On the south side of the lake are Bracciano and Anguillara Sabazia, while on the north side is teensy Trevignano Romano.
Bracciano with its imposing 15th-century castle sits above the lake and has a bustling feel. Anguillara Sabazia is a stunning sight as it sits out on a promontory. And Anguillara is big enough to provide all the daily services and amusements while retaining a small-town feel and appeal with a sense of community.
Lake Bracciano doesn't just boast proximity to Rome. It's also less than an hour from the Mediterranean Sea, and is at the gateway to Tuscia, the ancient Etruscan land where timeless places like Sutria, Vetralla, and Viterbo (and many more) offer endless exploration opportunities.
"You'll have abundant nature, beautiful countryside, ancient archeological sites, the Mediterranean coast, intriguing towns, and city life all in easy reach," says Valerie Schneider, IL Italy Correspondent. "It's a wonder this central lakes district isn't more popular, but its lack of crowds makes it all the more appealing."
For less than a studio apartment costs in Rome, you can buy a townhouse with garden, garage, and roof terrace near Lake Bracciano. It has two bedrooms, a studio, and one bathroom set out on two floors, in a quiet country-like setting. Price: €195,000 ($221,884).
Lake District, Chile
With its wild beauty and seemingly endless, wide-open spaces, Chile's Lake District seems like the last perfect place at the far end of the world. However, it offers one of the most First World lifestyles in Latin America.
The Lake District is one of Chile's most popular vacation areas, with cool, freshwater lakes for summertime vacations and, in some parts, wintertime skiing, as well. In spite of the country's reputation for seismic activity, the Lake District long had a smattering of mostly European expats. Now those from the U.S. and Canada are putting down roots in this region, too.
"When we tied the knot all those years ago, my husband, Jim, and I never dreamed that we would be celebrating our 28th anniversary under the stars of the Southern Hemisphere," says Lori Dorchak
"But when the financial crisis of 2007-2008 destroyed our real estate brokerage, development, and appraisal firm, we felt that we were living in front of a computer screen, working harder and harder to make less and less. What's more, all we had to show for it was chronic heartburn, a perpetual headache, and empty pockets.
"Disillusioned with the American Dream, we decided to close our business and retire to paradise. We were having a midlife crisis together. But our dream of paradise did not include palm trees and relaxing on the beach. We were only in our early 50s and felt we still had lots of living to do, besides building that homestead we'd always dreamed about and raising the children still left at home."
The couple decided to settle in Puerto Octay, a town on the north shore of Llanquihue Lake in Los Lagos Region in the south of Chile. Lake Llanquihue is a vast, blue expanse with the snow-capped peaks of two volcanoes, Osorno and Calbuco, clearly visible on its far side. There are several villages scattered along the shores of Lake Llanquihue, all of them surrounded by forest.
"We chose here because of the spectacular scenery, year-round mild climate, and because it is just a bit off the beaten track.
"We came from South Carolina, which has a pretty low cost of living. In comparison, some things in Chile can be more expensive, like technology and imported items. On the other hand, many everyday expenses are significantly cheaper here, like rent, utilities, and locally grown food (in my opinion, these are the important things). Out in the country, we have found rents on modest family homes to be as low as $200 a month, while in the cities, a larger three-bedroom furnished apartment can run from $500 to $800.
"Our experience with the Chilean healthcare system has also been very positive. For minor illnesses like the flu, we just go to our local hospital. Before we signed up for the national insurance plan, which costs around $25 a month for our family, we were charged just $15 to see the doctor. Medicines usually cost us less than $5. If we want better quality or service, we can always go to the private hospital for a slightly higher co-pay. The quality of care here is comparable to the U.S., with more of a focus on prevention.
"The freedom we experience living in the countryside of southern Chile is marvellous."
Related Articles & Free Subscription
Thrifty Travel: How to Find Inexpensive Travel Accommodations
Thrifty Travel: How to Find Inexpensive Travel Accommodations
Traveling Can Be Good for the Elderly
Free Subscription to Vermont Maturity Magazine