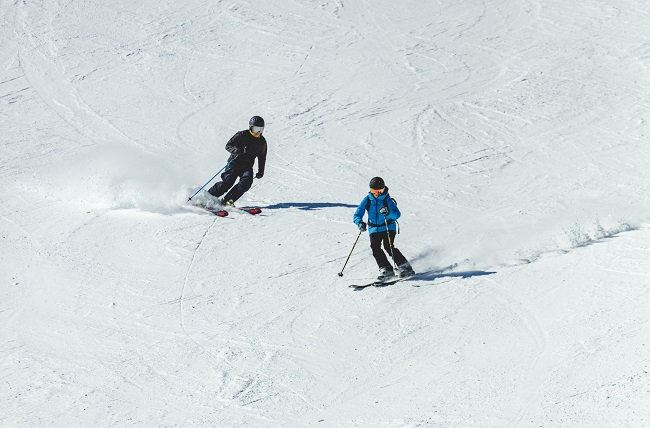 Picture this: you, a seasoned Vermont adventurer, gliding down the pristine slopes of the French Alps, surrounded by towering peaks draped in glistening snow. This may sound like a fantasy, but it doesn't have to be. In fact, it's a thrilling and attainable dream just waiting for you, to turn it into reality. If you've never been before, the French Alps offer an enchanting escape for those seeking both exhilaration and cultural exploration.
Still need a little convincing. No problem – let's dive right in and discover exactly why skiing in the French Alps is bound to be the perfect holiday experience for your next sojourn overseas!
A Landscape Straight from Fairy Tales
The French Alps boast a landscape that seems lifted from the pages of a storybook.
Imagine yourself carving through the powdery snow against the backdrop of jagged peaks that touch the sky. From the iconic Mont Blanc to the charming village resorts of Val d'Isere and Courchevel, the Alps offer an array of ski destinations for all levels of expertise.
Whether you're an experienced skier or just starting out, these slopes cater to everyone, allowing you to challenge yourself or take it easy – it's all up to you!
Unparalleled Skiing Infrastructure
When it comes to skiing, the French Alps are second to none. Impeccably groomed trails, state-of-the-art lifts, and well-maintained facilities make skiing here a seamless experience.
Vermont seniors can enjoy a comfortable and efficient ride up the mountains, and with a variety of slopes, you'll find the perfect one for your skill level. Plus, many resorts offer ski schools and guides who are experienced in working with seniors, ensuring a safe and enjoyable adventure for all.
Cultural Immersion Beyond the Slopes
Skiing in the French Alps isn't just about the thrill of the slopes; it's also a gateway to immersing yourself in a rich cultural experience. After a day of whizzing gracefully down the glittering white slopes, you can explore charming alpine villages nestled against snow-covered mountains. Indulge in traditional French cuisine – think gooey raclette cheese and piping-hot fondue – and sip on local wines to warm your soul and tantalize your tastebuds.
As well as indulging, don't hesitate to engage with friendly locals, try your hand at some basic French phrases, and soak up the unique traditions that have been preserved here for generations.
Practical Tips for Your French Alps Skiing Expedition
Before you pack your ski gear and head to the French Alps, here are a few practical tips to ensure a smooth and enjoyable adventure:
Plan Ahead
Research ski resorts that cater to older adventurers and offer suitable amenities. You might even wish to consider joining a group skiing trip tailored for older adults to share the experience with like-minded individuals.
Getting There
Not sure how to reach your chosen destination in ease and comfort? Don't worry, you can enjoy comfortable and hassle-free Chambery transfers to your chosen ski resort, courtesy of Loyal Transfers.
Physical Preparation
Engage in light exercises to prepare your muscles for skiing. If you have any health concerns, consult your doctor before embarking on any physically demanding activity.
Pack Smart
Layer your clothing for varying temperatures and pack essentials like sunscreen, lip balm, and a first aid kit.
So, dear Vermonter, are you ready to trade the maple-covered hills for the majestic peaks of the French Alps? Embark on this unforgettable journey that promises not only the thrill of skiing but also the joy of cultural exploration, camaraderie, and personal achievement. The French Alps are calling – will you answer?
Related Articles & Free Vermont Maturity Magazine Subscription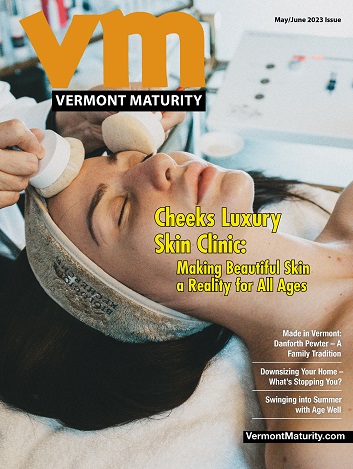 5 Peak Experiences for Your Trip to Paris
A 5-Day Trip to the Southern Coast of France