How long have you been dreaming about traveling to the phenomenal southern coast of France? It is no great mystery why artists and writers, wanderers, and dreamers, have found themselves irresistibly drawn in this direction. If you've been to Paris, you have made a start. And everyone owes it to themselves to visit Paris, hopefully many times. But where better to venture next in France than to Provence and the Cote d'Azur?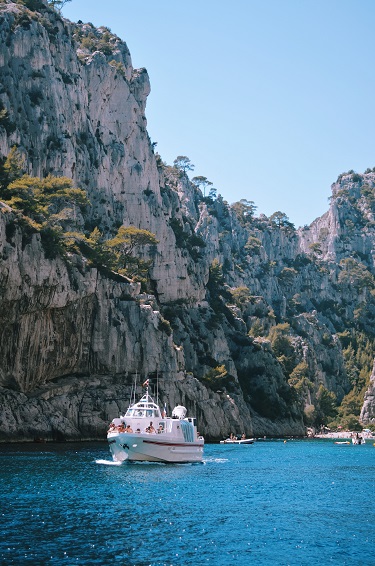 Decide from the start that you will return here again. Then you will not feel the need to exhaust yourself and ruin your trip by trying to see too much too fast. There is no way to take in all there is to see along this incomparable coast during a single trip. To the east of this region are the Alps and the border with Italy. To the south is the Mediterranean Sea. The terrain is striking, with plummeting gorges and rock cliffs that drop precipitously down to the sea, fringed with charming little towns nestled along the narrow strips of land that lie in between.
This is a trip you will want to take on your own, avoiding buses and tour groups and the hustle and isolation of moving about en masse. You will yearn to sit among the spirited and genial locals in a restaurant that overlooks the harbor, dining on the delectably prepared fresh catch-of-the-day, with salad crisp from the farm, while sipping a glass of your choice among the many delightful wines of Provence – rosé, red or white.
To travel independently in this area of hills and coast and curvy roads, you will be making good use of the many expert drivers who are eager to transport you in comfort from airport to town, then town to town, then town back to the airport. And, importantly, who are also more than willing to help you with your bags.
Admittedly, trains are far less expensive, and can be fun for day trips. But the smaller trains and train stations are a daunting challenge on travel days, when you're loaded down with baggage that you likely will need to carry down the stairs, through the tunnel under the tracks, then up the stairs on the other side. Drivers will be a luxury you will be happy to enjoy, and a necessary cost of travel.
A 5 Day Adventure
Your 5-day adventure will begin after your overnight flight from the US to Marseilles. Your prearranged driver (via ConnectoTransfers.com) will meet you in the arrivals area of the airport and transport you to lovely walled Avignon, the Provençal town you sang about as a child, with the merry dancers on the bridge.
Day 1
On your arrival day, you will do little more than check into your accommodations near the main square, Place de l'Horloge ("Square of the Clock"), then find an outdoor table at a restaurant beside the square to enjoy your celebration "we have arrived" dinner. After dinner, you'll take a brief walk around the square in anticipation of tomorrow when you will have time to begin to explore for real. But by now you will be tired from travel and jetlag, and your shower and bed will feel magnificent.
Day 2
Your trip will take you through the Pope's Palace, a fortified stone building with multiple towers from the days when Pope Clement V moved the papal court to Avignon where it remained for almost 70 years. Seven official popes reigned in Avignon, and they clearly viewed their own personal luxury as a fine way to honor God.
As you walk about, exploring the ancient buildings and the current-day shops, you will be surrounded by the considerable charms of being in France. And you finally will have the opportunity to communicate in French if you know some, and I urgently suggest that you learn as much French as possible before your trip. The efforts you make to communicate in French will be well rewarded by the locals who will be charmed by your courtesy in attempting to speak to them in their own language. Once you break the ice as you struggle to speak French, they will feel free to follow suit and struggle along in English. And thus, you will begin to connect with the fascinating locals with whom you are visiting.
Day 3
Walk to the renowned 12th-century bridge, largely destroyed by the floods of 1668. One of the remaining arches supports the tiny Chapel St. Nicolas. And do take time for the Cathedral de Notre Dame. As you enter, take a seat towards the back, soak in the peace and look up! Then on to lunch and some free time for shopping or people watching or visiting the park or another museum.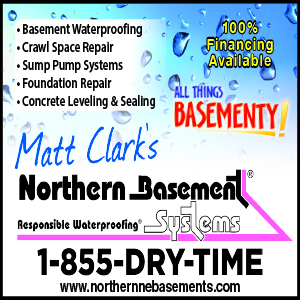 Day 4
Your next driver will arrive, this time to transport you south to the coast to the lovely little fishing town of Cassis. Many of the towns along the coast have been built up so much they have all but lost their original charm. But Cassis is still the same little fishing port it has always been.
Your hotel will be carefully selected to put you close to the harbor, yet high enough up the hill for you to see out across the rooftops to the azure expanse of the Mediterranean Sea. On arrival day, once you check into your hotel, or at least stow your bags there, it will be time to head down to the harbor for a delectable waterside meal. You will have wonderful choices of seafood of every kind, from mussels to fresh fish to fish chowder, all accompanied by salads of tender lettuces and rosy ripe tomatoes. And, of course, wonderful wine. After lunch, wander among the shops to select a few treasures to take home. But save some room in your suitcases for your findings tomorrow at the Wednesday market in the square.
Day 5
Begin with market day in the square, an event that locals and visitors alike flock to weekly, supplying themselves with fresh vegetables, cheeses, sausages, olives, and, if you are lucky enough to be there at the right time of year, strawberries like none you've ever tasted. At the market, you will find stall after shall of handcrafted goods, beautiful cottons and knit clothing from Italy, and all manner of jewelry. If you split off from your travel partner to wander at will through the market, establish a bench location where you can meet up later. And if you are almost too successful in your purchases, note the Post Office that faces the square where you can mail home some of your treasures.
This final afternoon of your trip, take a boat ride out to the Calanques, narrow inlets bordered by jagged white cliffs more than 1,000 feet high, reflected in the variegated turquoise waters. Returning from your boat ride will give you the new perspective of being on the water looking back on this little harborside village and loving it even more.
This evening, as you enjoy your final meal, choosing carefully from among your local favorites, you will likely vow to return. So tomorrow will not be "goodbye" but "au revoir" … "until I see you again."
Carolee Duckworth is an avid traveler, an expert trip designer, and co-author (with son, Brian Lane) of Your Great Trip to France, Your Great 5-Day Trip to Paris, and others, available on Amazon.com.
Related Articles & Free Vermont Maturity Magazine Subscription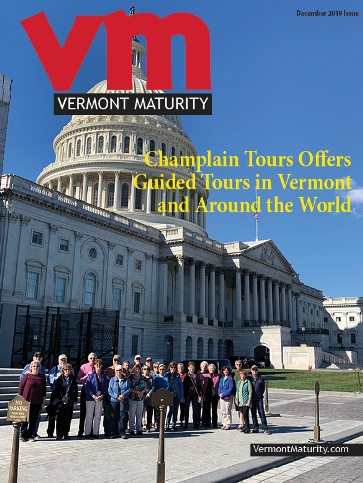 5 Peak Experiences for Your Trip to Paris
A Trip to North Carolina Offers Mountain Highs & Feet in the Sand
Pueblos & Balloons of New Mexico: Santa Fe & Albuquerque
Free Subscription to Vermont Maturity Magazine