The knife. Yes, it's mankind's oldest tool. Yes, they're everywhere, at every price, and every home chef has a dozen or more in various drawers and countertop holders. But when the recipe calls for turning the onion from a purple ball to fine
dice for homemade mango and habenero salsa, that's when it gets personal.
That's when you might wish you had Katherine Emmenegger at your side. From her kitchen at Great News, Chef Emmenegger shared her wealth of knowledge about knife skills.
If I'm buying one knife for general kitchen use, which one is best?
Buying a quality knife can be a daunting task; Chef Emmenegger recommends either an 8-inch Santoku or 8-inch chef's knife. She says, "Six-inch models are good for some things but will be too short for daily use, and most people don't have the skills or cutting board space to take advantage of a 10-inch knife." She recommends: "Look for one that has a good balance between blade and handle, fits comfortably in your hand and feels solid. The fit of a good knife should feel like you're slipping on a comfortable pair of shoes."
Once I have the right knife, am I ready?
Home cooks might think so, but Emmenegger disagrees. The knife is only half the equation, she says; the proper cutting board is key to safety and success, "Stay away from anything hard like glass, granite or marble," says Emmenegger. "Wood and composite (plastic-like surface) are good, but bamboo is awesome — and it has the important anti-bacterial qualities." In spending time with the chef, it's apparent that one additional item is a must-have: Her ubiquitous kitchen towel is as much a fixture as her blade and board.
Knife Care
• Wash your knives separately — don't toss them in a sink full of water with pots, pans and dishes.
• Keep them out of the dishwasher. "It's not good for the knife or the dishwasher."
• Hone your European-style knives (chef's knives) frequently, but Emmenegger warns, "Don't hone Asian-style knives; they're not designed for that"
• "Sharpen all knives regularly," she recommends.
What Not To Do

Emmenegger's "blacklist"; the five most common knife mistakes:
• Knives that are not sharp. "A sharp knife is safest."
• The knife or cutting board is too big or too small for the job.
• Knives stored incorrectly. Says Emmenegger, "Don't just toss them into a drawer filled with knives; that destroys them."
• Using the sharp part of the blade when pushing cut food out of the way on the cutting board can dull the knife. Instead, she advises, "turn the knife over and use the top edge for that."
• Walking around the kitchen with a knife out in front of you. Emmenegger says "if you have to move around with a knife, keep it at your side with the blade facing behind you."
Creating Long Rectangular Cuts
Baton: 1_2-inch by 3 inches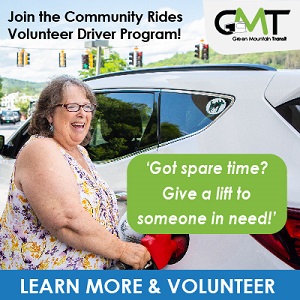 Batonnet: 1_4-inch by 3 inches and often used for potatoes
Julienne: 1_8 inch by 3 inches, used for veggies like carrots, celery, leeks, peppers. There is an urban legend that this was named after Julia Childs, but the practice has been in existence since the 1700s.
Fine julienne: (smallest cut) 1_16-inch by 3 inches
Dicing
Large dice: 3_4-inch cubed
Medium dice: 1_2-inch cubed (starting with Baton)
Small dice: 1_4-inch cubed (starting with Batonnet)
Brunoise: 1_8-inch cubed (starting with julienne)
Fine Brunoise: 1_16-inch cubed (starting with fine julienne)
Tips and Tricks

• Always cut peppers and tomatoes with skin side down — this will prevent the knife from slipping on the hard skin.
• When cutting fruits and vegetables, always slice off the bottom, creating a base so they won't roll.
• Never try to catch a falling knife.
• Utilizing a simple pair of kitchen shears is often a better choice than a knife.
This article was contributed by Robert York.
Related Articles & Free Subscription
Improve the Storage Capacity of Kitchen Cabinets
Maximize Storage and Countertop Space in a Small Kitchen
Table Manners & First Impressions
Free Subscription to Vermont Maturity Magazine