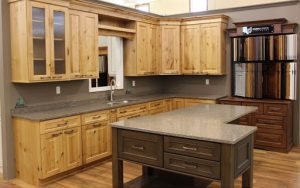 If you have a small kitchen, you might be fighting the all-too-common problem of clutter: crowded countertops that leave little room for food prep and the dreaded avalanche of cooking pot lids and storage containers every time you open a cabinetdoor. But with a few easy improvements and just a few purchases, you can transform your small kitchen into an organized, airy space that still gives you access to all of the cooking pots, cookie sheets, spices and coffee mugs you need. And you'll never deal with the mess and racket of cabinet avalanches ever again.
Here are some of the top ways to maximize your small kitchen's storage space and open up your countertops for a nicer look and better function:
Get rid of your upper cabinet doors. Sounds crazy, but according to Taniya Nayak, host of HGTV's "$100 Half-Day Designs" online series, removing those doors for an open-shelving look can give you an extra 12 to 18 inches of storage space on each shelf and make it easier to access those neatly piled plates and drinking glasses.
Design multi-shelf and pullout shelves for your lower cabinets, maximizing the entire cabinet height for better storage and easy access. If you have an L-shaped cabinet system with a corner cabinet, install an oversized Lazy Susan to put pots, pans and smaller cooking items on for maximized tall storage space and, again, easy access.
Redesign your under-sink cabinet with pullout drawers, tilting drawers, stacking shelves and plastic buckets to gather all of those cleaning supplies into a smaller storage space. Use the full height of that tricky space with items like pullout wire racks in a three-tier system that lets you store smaller items.
Hang mugs on hooks under your upper kitchen cabinets. Getting them out of your upper cabinets frees up a lot of storage space, perhaps allowing you to move some of those items from your kitchen countertop into the upper shelving area, and your display of mugs adds to the decor of your kitchen while still being reachable.
Get larger cooking utensils out of your utensil drawer. Serving spoons, soup ladles, spatulas and all longer utensils can be stored in a tall metal canister on your kitchen countertop, freeing up a third or more of your utensil drawer. And in-drawer utensil caddies can fit and be used better with those larger tools and tongs gone.
Do a little DIY. Those non-opening drawer fronts at waist level by your sink can be removed and fitted with hinges so that they do tilt open to reveal smaller stored items such as corkscrews and bottle openers. Install an organized shelf system on a kitchen wall. Using modular, customizable shelving units can expand your storage and display space and make better use of a wall you haven't optimized for use.
Use that space above the fridge. Don't overload it because it will get warm up there, but a pair of pretty rattan baskets can hold extra kitchen items.
Get creative with the sides of your kitchen cabinets. Shelving affixed to the sides of upper and lower kitchen cabinets gives you more storage for items such as bud vases, cookbooks and other smaller items, and small shelves in a kitchen window are perfect for growing kitchen herbs or displaying small plants.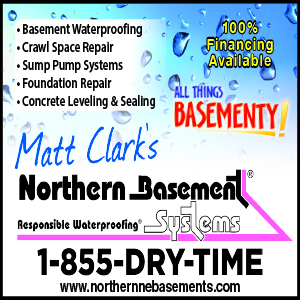 Use magnetic storage on the sides of your refrigerator. Without cluttering up the sides of your refrigerator, you can affix magnetic spice tins and other magnetic storage items high up on your refrigerator to keep them out of the way.
And of course, a wise way to maximize your small kitchen's storage space and countertop availability is to go section by section through each of your cabinets, pantry and countertops to discard or recycle anything that's outdated, such as stained storage bowls (with or without lids) and other items that you no longer use.
You'll be surprised and delighted at how much space you free up with years' worth of belongings cleared out, and you might just wind up with some choice items for a garage sale, using some of your profits to invest in additional smart storage racks, bins and canisters for your kitchen and for other rooms in your home.
Sharon Naylor is with CNS
Related Articles & Free Subscription
How to Make Your Kitchen Safer and Easier to Use
How to Remove Kitchen Cabinet Grit and Grime
Simple Changes to Keep a Home Safe for Aging
Free Subscription to Vermont Maturity Magazine