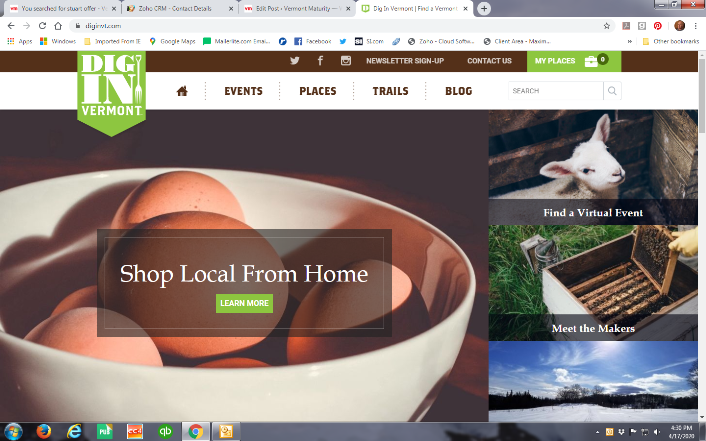 The State of Vermont, the Vermont Agriculture and Culinary Tourism Council and Vermont Fresh Network recently launched DigInVT.com, an interactive website that connects visitors and Vermonters to nearly 400 authentic Vermont food experiences around the state.
Designed to promote agriculture and tourism, DigInVT.com responds to the public's growing interest in Vermont as a leader in culinary tourism and the development of a local food system that satiates people's cravings for authentic food experiences statewide. Visitors to DigInVT.com will find it easier to learn about locally grown Vermont products, as well as the farmers, producers and chefs behind the food
DigInVT.com is the first project developed by the Vermont Agriculture and Culinary Tourism Council, a consortium of 13 food producer groups, nonprofit associations, tourism organizations and state agencies who share the goal of promoting tourism that emphasizes experiencing culture through its food and drink.
"Prior to creation of the DigInVT website, no single source and centralized hub existed where food enthusiasts interested in local food could find information about Vermont's robust cultural tourism opportunities," Megan Smith, Commissioner of the Vermont Department of Tourism and Marketing said. "DigInVT.com is that one stop, comprehensive resource and it is poised to bring new visitors to the state's delectable food experiences, events and establishments that are integral to rural economic development."
The site was designed and developed with funds from the Vermont Agriculture Innovation Center and John Merck Fund, secured by Vermont Fresh Network. "As a funder and a lead organization, we are proud of what this group has accomplished. This website will position and serve Vermont to attract some of the estimated 160 million Americans whose travel includes cooking classes, food and wine tours, or farm visits; supporting our farms and food establishments that maintain our cherished working lands," said Vermont Secretary of Agriculture Chuck Ross.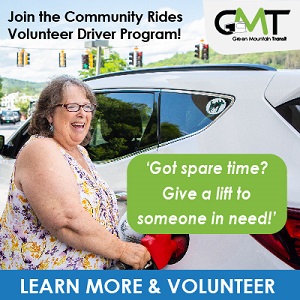 Related Articles & Free Subscription
Enjoy an Outdoor Summer Staycation in Vermont
The Vermont Republic – The Story of When Vermont was an Independent Country
Vermont State Parks: Top 5 Views
Free Subscription to Vermont Maturity Magazine