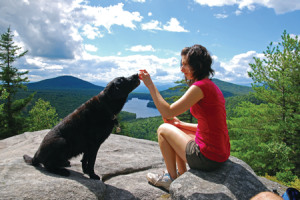 Fans of Vermont State Parks know and love the awesome scenery and fantastic views. You might try climbing one of the mountain summits, or a fire tower, or maybe you want to take a ride up the Mt. Ascutney auto road.
Sunsets on Lake Champlain are the best in New England, and the view from Mt. Philo gives you a window over the Champlain Valley.
In summer, you'll see a sea of green fields and mountains, and sparkly blue lakes. In the fall, colors abound as the autumn foliage spectacle explodes in breathtaking color.
Vermont State Parks staff selected their top picks for spectacular views.
Coolidge State Park, Plymouth
A trip to Coolidge State Park is a trip back in time. The park remains essentially the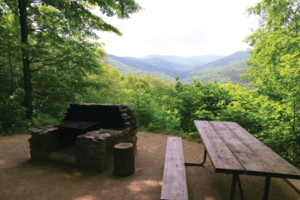 way it was when it was first created by the Civilian Conservation Corps (CCC) in the 1930s. Coolidge State Park is the developed recreation centerpiece of the 21,500 acre Calvin Coolidge State Forest, the largest state-owned land holding in central Vermont. It's known for its rustic feel, hillside campsites that give way to dramatic mountain views and authentic character. 
Many campers feel that sites at Coolidge have the best views in all of Vermont, providing sweeping vistas of the Black River valley and the Green Mountains. The park is particularly popular during the stunning fall foliage season. There are extensive hiking trails in Coolidge State Forest and a large swimming beach at nearby Camp Plymouth State Park.
The log lean-tos, picnic shelters and stone fireplace were all built by the CCC in the 1930s, adding to the park's rustic charm. 
Mount Philo State Park, Charlotte
Vermont's very first state park, Mount Philo State Park overlooks Lake Champlain and the Adirondack mountains of New York.
There are two ways to the top—a steep auto road or a ¾-mile hike up the mountain trail. Either way, you will be rewarded by spectacular views of the lake, valley and mountains to the west.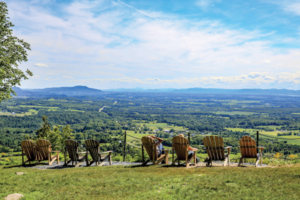 This is also a favorite spot for viewing the spring and fall raptor migrations. The birds use the updrafts created by the mountain as they pass through the Champlain Valley.
On top of the mountain is an open grassy picnic area and log-enclosed picnic shelter. The mountaintop shelter is a popular spot for weddings. Mount Philo State Park has only ten campsites, including three lean-tos, which makes for serene mountaintop camping. Many groups rent out the whole park to host family reunions or wedding ceremonies. 
Kamp Kill Kare State Park, St. Albans
A former summer camp for boys, Kill Kare State Park is located on Lake Champlain at the southwestern tip of St. Albans Point, a 3-mile peninsula defining St. Albans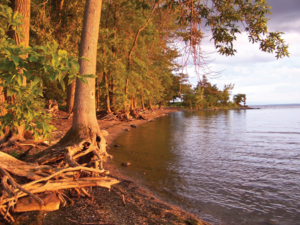 Bay.
Kill Kare is surrounded by sparkling water on three sides, with beautiful views of wooded islands, green hills and the Adirondack Mountains in the far distance. Just offshore are Mosquito and Burton islands, to the northwest lies Woods Island. All three are state-owned, and a passenger ferry runs daily between Kill Kare State Park and Burton Island.
At Kill Kare, you'll find a large picnic shelter with group-sized grills—a popular venue for wedding receptions, group picnics and family reunions. The park's main building was a resort hotel in the mid-to-late 1800s.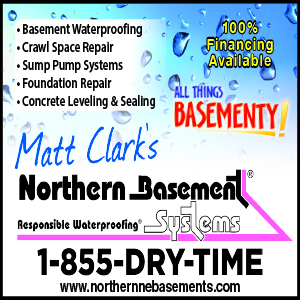 Today, Kill Kare is a favorite launch site for paddlers heading to Burton, Woods or Knight Island state parks. Burton Island, with its marina and bistro, is a short paddle from Kill Kare and many visitors will canoe or kayak from Kill Kare out to the island and enjoy breakfast or lunch at the bistro or a hike around the island. Burton Island also has campsites and three cabins to rent. At Kill Kare, you can also enjoy a picnic on the shady, green lawn, a swim in the lake or a stroll through one of the park's many flower gardens. 
Some of the best views in Vermont can be found in the Groton State Forest area, which contains New Discovery, Stillwater, Big Deer, Kettle Pond, Ricker Pond and Boulder Beach state parks.
The 26,000-acre forest is famous for its views of vast expanses of forest and northern bogs and wetlands. The most photographed view in the Vermont State Park system must be Owl's Head, a promontory between New Discovery State Park and Kettle Pond State Park. You can drive most of the way, or hike if you'd like, but Owls Head is easy to access. On top, there is a stone shelter and commanding views of the surrounding hills, valleys and lakes.
Another popular viewpoint is the boggy wetland leading into Stillwater State Park, where moose sightings are common. New Discovery State Park offers tent, RV and lean-to camping and also has a horse camping area.
Additionally, there are remote lean-tos located within the park on Osmore Pond.
Kingsland Bay State Park, Ferrisburgh
Also located along the shores of Lake Champlain is Kingsland Bay State Park. Situated on a quiet bay, this park has expansive lawns, a large swimming area, canoe and kayak rentals, a large hall with fireplace and million-dollar views of Lake Champlain in an estate-like setting.
Formerly an elite girl's camp that Jackie Onassis once attended, this park is the most popular wedding venue in the Vermont State Park system.
There are also two primitive, remote campsites just offshore that are part of the Lake Champlain Paddlers Trail. A kid-friendly nature trail takes you out to the end of MacDonough Point and back. Not far from the park is access to Otter Creek, a favorite paddling spot for nature lovers.
For more information about Vermont State Parks, visit VTStateParks.com.
Related Articles & Free Subscription
Autumn Is Ideal for Jasper Park Visit
Retire to Europe on Less Than $35,000 a Year in These 7 Places
Free Subscription to Vermont Maturity Magazine