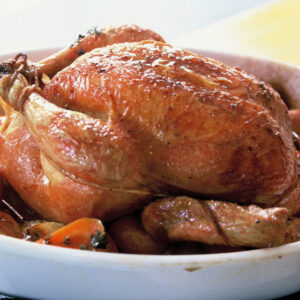 From its crispy, golden-hued skin to its tender, moist meat, roast chicken remains a timeless, comforting dish that is as eagerly embraced by home cooks as it is by sophisticated chefs. Julia Child and Jacques Pepin celebrated the well-roasted chicken as the hallmark of a fine cook in their book "Julia and Jacques Cooking at Home."    Restaurateur Judy Rodgers of San Francisco's landmark Zuni Cafe is widely known for her earthy wood-fire-oven roasted chicken. The editors of Cook's Illustrated went to the trouble of roasting 40 chickens (so that we wouldn't have to) to uncover a foolproof method that they included in last year's book "The Best Chicken Recipes."
Part of roast chicken's appeal is its simplicity. It's easy to prepare in a pinch, whether for a weeknight meal or a special-occasion dinner. Why, then, are there endless versions of this time-tested preparation online, in cookbooks and in food magazines, each purporting to yield the best roast chicken ever?
I confess I collect roast chicken recipes like some people collect old coins, determined as I am to achieve culinary perfection.
Truss or don't truss? Baste or don't baste? Brine ahead or don't bother? Flip the bird during roasting or leave it alone? These are the nettlesome questions that bedevil anyone interested in turning out that perfectly roasted bird.
"What is interesting about roast chicken is, it seems really simple: unwrap bird, put in oven, bake. And the ingredients list is just salt, pepper, chicken," said Jack Bishop, editorial director for America's Test Kitchen, home of Cook's Illustrated. "Yet it's one of those things that's hard to get right, because you have two kinds of meat, the hollow cavity and things cooking at different rates.
Still, after roasting dozens of chickens, the experts at America's Test Kitchen concluded that preparing a roasted chicken does not have to be a complicated endeavor. One essential step, many agree, is brining the chicken to ensure a flavorful, tender bird.
One of my biggest frustrations with roast chicken is that no matter how much I season it, embellish it with fresh herbs and nudge butter under the skin, the end product is tender but not that flavorful. Failure to brine, I'm told, is the reason.
"We brine our chickens, and that really is the secret, even if you buy a lesser-quality bird," said Matt Gordon, executive chef at Urban Solace in San Diego. "We use salt water, lemons, garlic, sugar, fresh herbs and peppercorns in our brine.
"The salt draws the natural liquid out of the chicken and tenderizes the meat. The muscle relaxes. That allows the flavors you put in the brine to work itself back into the chicken."
Rodgers of Zuni Cafe is a fan of using a dry brine, rubbing the bird in advance with 3/4 teaspoon sea salt per pound of chicken.
Salting the chicken at least a day in advance will help season it evenly while also tenderizing it, she said.
"If you do stuff herbs under the skin, you have a double win. The salt will grab hold of the aromatic herbs and carry them inland," explained Rodgers.
Coating the chicken with oil or butter before roasting is unnecessary, she added, as there already is sufficient fat in the skin.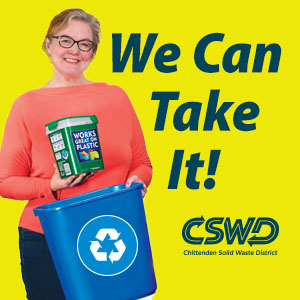 Tell that to Julia Child, who always generously massaged her chickens with butter before putting them in the oven.
I have used Child's roast-chicken technique many a time. While I adore the intensely flavored deglazing sauce that comes from melding the juices, the chicken itself is rather bland.
That was not the result when I followed Rodgers' instructions to pre-salt the chicken. Just as she predicted, the meat was full of flavor, having absorbed the seasoning over a 24-hour period, and the skin was nicely crisped.
Brine and Glaze For Roast Chicken
Brine:
1 cup kosher salt
1/4 cup granulated sugar
1/4 cup brown sugar
6 thyme sprigs or other herbs
1/4 cup garlic cloves
1 tablespoon peppercorns
1 lemon, halved
4 cups boiling water
1 gallon cold water
Olive oil
Salt and pepper, to taste
Cider Molasses Glaze:
3 cups apple cider
1/4 cup cider vinegar
1/2 cups dark molasses
1 tablespoon cold butter
1 teaspoon chopped fresh herbs
Yields brine/glaze for 3 chickens,
To Brine Chickens
Place kosher salt, granulated sugar, brown sugar, herbs, garlic cloves, peppercorns and lemon halves in very large pot. Add boiling water and stir. Let rest for 20 minutes for all flavors to steep. Stir and then add cold water. Use this to brine up to 3 chickens. (Remove any giblets.) Let chicken(s) sit in brine, refrigerated, 12 to 24 hours.
To Roast Chickens
Remove chicken(s) from brine and drain all liquid out of cavity. Pat outside of chickens with paper towel. Fold wing tips behind chicken's back (so it looks like it's relaxing in a hammock on a hot summer day). Truss legs with twine. Place chicken in roasting pan, rub skin liberally with olive oil and sprinkle with salt and pepper.
Preheat oven to 425 F. Roast bird for 20 minutes, or until skin looks mostly golden brown. Reduce oven heat to 250 degrees and continue to cook for 20 minutes or longer. During last few minutes of roasting chicken, brush on Cider Molasses Glaze. Chicken is done when a meat thermometer inserted in inner thigh near breast but not touching bone registers 160 degrees. (Home ovens vary, so use a meat thermometer to judge doneness.) Let chicken rest for at least 20 minutes prior to carving.
To Make Cider Molasses Glaze
In a saucepan, boil cider and vinegar until reduced to 1 cup. Remove from heat. Add molasses and let cool. The glaze should be lightly syrupy.
Place any remaining glaze (or glaze that drips off after chickens are finished) in a saute pan. Bring to a simmer and stir in the cold butter and fresh herbs. Pour sauce over carved chicken just before serving.
This article was contributed by Lori Weisberg.
Related Articles & Free Subscription
Eat More Food and Lose More Weight
The Health Benefits of Red Wine
Free Subscription to Vermont Maturity Magazine