Julie Bier is the owner of Better Living Audiology, a practice which opened in March in South Burlington.
Bier credits a college advisor with setting her on her career path. In high school, she studied American Sign Language and continued taking ASL courses in college while on a pre-med track. Her advisor suggested she take an introduction to audiology class and she was immediately hooked.
Bier received her doctorate from the University of California in San Francisco and stayed in California for several years after that. Her family was on the East Coast so she eventually relocated to New York, but as the grind of the city became a bit much, she began to look towards New England. Bier got a job at Fletcher Allen but she had always wanted to open her own practice and this spring she decided to make the move.
Better Living Audiology is a full-service practice, performing evaluations, hearing aid consultations and fittings, and repairs of most manufactured hearing aids. Bier specializes in tinnitus and hyperacusis. The former is a ringing of the ears and the latter is a sensitivity to loud noises; both of which can be linked to hearing loss. Bier has clients ranging in age from babies to 105. She finds it very rewarding to work with children and watch them hear things they've never experienced before, but she stresses that people of all ages should have their hearing checked. "It's never too late to do something about hearing loss," she said "but the sooner you do things, the better. The auditory part of the brain is a muscle just like any other part of the body and if you don't use it, you lose it."
Bier said there are constant advances in the field of hearing aids. "Every six to 12 months there is something new coming out which makes my job exciting," she said. "I see some patients with three-year-old hearing aids come in and try something new and they say it's like night and day." Many of the advances focus on background noises as well as size and visibility. "Hearing aids are much smaller than they used to be," Bier said. "There are some nearly invisible devices which are semi-implanted by an audiologist or ear, nose and throat physician."
The downside to those devices is they need to be replaced every few months by a physician. Other hearing aids sit deep in the hearing canal and can be removed by the patient when the battery goes down.
Bier said the most popular hearing aids are miniature devices which sit behind the ear and are connected with a wire. "They are very comfortable and almost invisible," she said. The hearing aid cases are almost waterproof, although Bier doesn't recommend using them for showering or swimming. One of her patients wore his while kayaking and capsized for the first time ever. He was able to retrieve the aid which fell out of his ear under water.  After drying out the battery over the weekend, it was as good as new. Some of the newer hearing aids have Blue Tooth connectivity and can be connected directly to an iPhone, iPad or television. "The sound is tailored to your hearing loss," Bier said "and you can hear it in both ears. The audiology world is a lot of fun because everything is always changing."
Bier loves having the opportunity to improve the quality of life of her patients. "On an almost daily basis when I'm fitting someone for hearing aids, I can see the change," she said. Bier said often a son or daughter will accompany a parent to their first visit. "She's yelling and repeating herself," said Bier "and she's getting frustrated. I see them two weeks later and they're able to communicate without any of that."
Bier said she is often told by a grateful son or daughter that his or her parent is now able to be part of the conversation at dinner and to hear what their grandchild is saying. One client told her he had no idea there were birds outside his home until his new hearing aid allowed him to hear them chirping. Another noted that he learned he had to fix a step in his house because he had just discovered that it creaked. "Reconnecting people with the world in that way and with their family and friends is really rewarding," she said.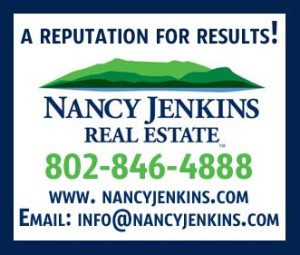 "Hearing loss is more common than people realize," said Bier. "One out of every three people over the age of 60 has hearing loss and as general rule it takes a person about seven years before they accept that fact."
Bier noted that treating physicians make referrals for a variety of issues, but only a small percentage check for hearing. "It's more of an invisible impairment," she said. "Making sure that's on people's radar is important."
For more information visit BetterLivingAudiology.com.
Related Articles & Free Subscription
Hearing Tests Can Miss a Common Form of Hearing Loss
Is Hearing Loss a Sign of Dementia?
Is High Blood Pressure Linked to Hearing Loss?
Free Subscription to Vermont Maturity Magazine