On July 24, the Shelburne Police Department held a ceremony to honor Chris Morrell, the oldest police dog handler in the United States. Not to be neglected in the festivities, 72-year-old Morrell's 12-year-old canine partner Buck was also recognized. The reception came a month after the retiring pair was honored by the Shelburne Police Department with a plaque, a certificate and a bag of bones.
Lynn Gardner was Chair of the Hinesburg Selectboard when the town decided to start a police department in 1994. "Chris really, really stood out as the best candidate," he said, "but we never thought he'd sign with us because we had a shoestring budget and he was coming from a place where he had over 60 officers working for him."
Gardner said local opposition to the idea of a police department changed when Morrell was hired. "He was a perfect fit," Gardner said. "He was low-key and mellow and he believed in community policing. Everybody liked him. It's amazing how well he fit into the community so quickly."
Morrell started his police career in March 1973 in Saratoga County, New York. Ten years later, he was Chief Deputy with 68 people reporting to him. After two decades, he resigned from his position and began looking for a new beat. When several Vermont acquaintances sent him a notice that Hinesburg was looking to start a police department, Morrell decided to apply for the job. He spent 16 years in Hinesburg before bringing Buck to Shelburne in 2010.
Four-Legged Partners
In 1980, Morrell got his first police dog and he happily brought Thatch with him to Hinesburg. Thatch was followed by Doc, who was named after the physician/philanthropist Dr. Wainer, who helped make his purchase possible. Despite the vast difference in department size, Morrell had no trouble adjusting to Hinesburg. "It wasn't culture shock," he said. "Even though I had been a supervisor, I always spent a lot of time on the road. I believed in leading from in front rather than an office."
Paul Bohne was the Shelburne Town Manager when Morrell was hired. Bohne's only concern at the time was that Shelburne didn't have a dog handler and he thought adding one might put a strain on a small department, but he never regretted his decision. "Chris was a gentle soul," he said. "He could deal with people and he was a dogged investigator."
Bohne remembers viewing a traffic stop made by Morrell that he thinks should be used as a training video for how to deal with a difficult driver. "He was always calm," he said. "I don't know if you could ruffle the man."
Joe Colangelo was hired as Shelburne's Town Manager in 2014 and very quickly grew to respect Morrell. "He's everything that's right about police officers," Colangelo said. "He's gracious, kind and really professional."
Colangelo was impressed Morrell wasn't bothered by the fact that after being the chief in Hinesburg he was now one of the patrol officers. "He was a mentor and provided good guidance," Colangelo said. "He was always a gentleman and great with everyone on staff and the public."
Shelburne Police Chief James Warden knew Morrell when he was working in Saratoga and became friends with him after his move to Hinesburg. "If he had a fault," Warden said "it might have been that he was too nice a guy."
Warden praised Morrell's work ethic. "He worked out in the gym every day and was in terrific shape," he said. "He's done a good job and age never entered into it. The younger guys really respected him. Here's a guy twice their age doing as much work as them or more."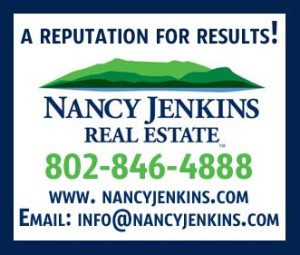 Morrell's retirement hasn't been very restful. For more than two decades, he rented out his house in Malta, New York and he is now in the process of having portions of it rebuilt. His Hinesburg house sold quickly, so he has been renting an apartment in town. Morrell has written a number of magazine articles over the years and his wife wants him to write a book about policing. He promised her he'll give it a shot.
Gardner isn't surprised that Morrell kept working into his 70s. "Chris has a trainer," he said. "He takes good care of himself."
Gardner challenged the idea that Morrell is really retiring. "He's just changing careers," he said. "He's been a great public servant all his life. That's what he lived for. He's too motivated to just sit around and not do anything."
Morrell has spoken to the Executive Director of the U.S. Police Canine Association, who believes he is the oldest canine handler in the nation, but he is unimpressed with that distinction. "I happen to like police work," he said. "My attitude stayed good until the end."
Nevertheless, Morrell believes the time had come for both him and Buck to retire. "I'm happy with my decision," he said. "You should go before it becomes obvious you need to."
"He's a good, kind person who appreciates the idea of community policing," said Colangelo. "Watching the way he handled both the ups and downs in his career and the way he conducted himself is something I respected and I learned a lot from him. He was really well liked and Buck was kind of an iconic figure here, too. We miss them."
Phil Nybeck contributed this article.
Related Articles & Free Subscription
How to Cut the Cost of Owning a Pet
Important Legal Documents All Seniors Should Have
Free Subscription to Vermont Maturity Magazine