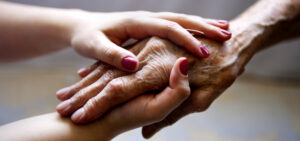 Despite the talk of so-called "death panels" and "death to grandma," numerous experts in hospice and palliative care maintain that this has actually been a positive discussion about end-of-life decisions. Although many pundits have attacked the idea of reimbursing physicians for this sort of counseling, good primary care doctors would be remiss if they did not ensure that patients had a living will, advance directives and predetermined health care proxies. Being reimbursed by Medicare for this consultation emphasizes and validates the importance of discussing end-of-life care.
In fact, from a purely financial standpoint, end-of-life counseling should absolutely top the list of health care reforms. In a recent article in the Kaiser Health News, Jessica Marcy talked to Ted Epperly, president of the American Academy of Family Physicians, who said that during the time that it takes to competently discuss end-of-life directives with a patient, a family physician could see five patients and perform a far more lucrative procedure. Clearly, when it comes to the bottom line of performing medicine, it is vitally important that we reimburse the right sort of care.
No matter your age, you must make active decisions about end-of-life issues. Though it may seem terribly improbable and frightening to address, an unexpected tragedy — whether it be a serious illness or injury — can happen to anyone. With appropriate planning, you can ensure that you and your loved ones will be well cared for. By making the decisions ahead of time, you will relieve great pressures from everyone involved.
When it comes to end-of-life care, perceptions can vary greatly. One of my patients insisted that he wanted everything done, no matter the cost. His view was simple: "Do not pull the plug." For him, and all my other patients, confronting death is extremely difficult.
And yet, as a geriatrician, helping my patients die with dignity — in their own home, surrounded by loved ones and with minimal suffering — is the most important part of my practice. Helping patients die with dignity provides an abundance of spiritual rewards.
Unfortunately, it is the rare patient who has advance directives, or who has already determined what should be done in the presence of a serious terminal illness. In developing advance directives, the patient states his or her preference in treatment. In most cases, this addresses the issue of terminal illness. Generally, the patient seeks to receive the most conservative therapies, stating that should the illness be deemed terminal, he or she does not wish to receive artificial feeding, fluids, or be placed on a ventilator.
For patients near the end of life, the hospital physician may discuss "do not resuscitate orders" (commonly known as DNR) with the patient or the family. Having this discussion with a new physician and at a stressful and vulnerable time can be difficult, uncomfortable and often unproductive. Being able to refer to a clearly stated advance directive or a living will can be extremely helpful for the physician and the family. Most importantly, it can help avoid conflict and unnecessary care.
Advance directives are extremely personal and can be very specific. For example, the care of a patient with a massive stroke will be different from one with a life-threatening infection, terminal cancer or a gradually advancing and debilitating illness. With honest and thorough discussions with a primary care physician, you can develop a plan that fits your own philosophy for care.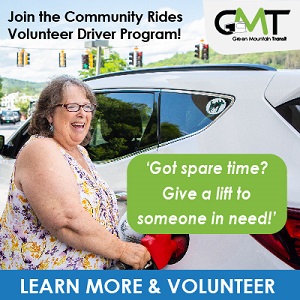 Personally, I always counsel my patient to consider the invaluable service of hospice care, which frequently allows death to occur in the most appropriate and comfortable way.
As we think about the future of our healthcare system, it is vitally important to look ahead and consider how you would like to be treated. Most of us do not wish to live the last months, weeks or days of life in a hospital bed, surrounded by tubes and machines. Though death is always a very difficult issue to confront, the process of discussing these issues now will make a world of difference in the long run. To demonize the process of helping physicians promote end-of-life discussions is truly a tragedy.
Dr. David Lipschitz is the author of the book Breaking the Rules of Aging.
Related Articles & Free Subscription
How to Choose the Right Executor for Your Will
Nurturing Relationships Should be Part of End Of Life Care
Understanding Pre-Financed Funeral Arrangements
Free Subscription to Vermont Maturity Magazine