Welcome to Age Well's Regular Feature in Vermont Maturity!
It is officially Fall in Vermont! While I know we will all miss long summer days, there is plenty to love about the cooler days and changing leaves. Keep reading to learn more about our offerings, health, and wellness tips, and much more:
Falls Are Not a Normal Part of Aging
The National Council on Aging recognizes the week of September 18th through 24th as "Falls Prevention Week", a nationwide effort to raise awareness that falls are preventable. Falls are the number one cause of fatal injuries among older adults, and according to the CDC, one in four over the age of 65 Americans experience falls each year. You can prevent falls by doing the right exercises, making your home safer, getting regular health checkups, and more.
Chris Moldovan, Age Well's Nutrition & Wellness Director, has experience working with older Vermonters, and discusses how Age Well is working to prevent falls:
"Age Well is working closely with other members of the Falls Free Vermont Coalition to build statewide programming to support Older Vermonter with Falls Prevention in Chittenden, Addison, Franklin, and Grand Isle Counties. According to the CDC, 'over 10,000 people in the United States turn 65 every day. The number of falls and fall injuries will increase as the population of older adults grows. Death rates from falls have increased about 30% in the last decade. Healthcare costs are also on the rise. In one year alone, medical costs for falls are about $50 billion.'"
Common Factors That Can Lead to Falls
Falls can result in hip fractures, broken bones, and head injuries. Falls that happen without a major physical injury can cause older adults to become fearful or depressed, making it difficult for them to stay active. Here are some of the common factors that lead to falls:
Balance and Gait
It is normal for many of us to lose some coordination, flexibility, and balance as we age, typically due to inactivity, making it easier to fall.
Vision in the Aging Eye
As your body ages, your eyes age with it. Less light reaches the retina, which makes it difficult to see certain shapes, distances, and heights which creates more obstacles in your home. There is also research that suggests hearing loss can contribute to the risk of falling.
Medications
Always check with your doctor and ensure your medications are safe to be used together. Certain prescribed medications and over-the-counter medications may cause dizziness or dehydration when combined and can lead to falls. Age Well can also help you through the HomeMeds program, an in-home medication assessment tool, identifying risks, and ensuring that current medications are being appropriately taken and updated.
Environment
Many older Vermonters have lived in the same homes for many years and have never thought about simple home updates and modifications that could lead to a safer living environment as they age in place. Age Well can help you assess what modifications may make staying home more comfortable and easier. Our Care and Service Coordinators work one-on-one with clients to help meet their needs. First, they gather information about a client including their functional abilities, limitations, home access, and more. They then use this info to make referrals or requests to primary care physicians, physical therapists, and/or occupational therapists. Additionally, they'll educate them about Age Well's services and potential available funding or insurance that may support equipment and modifications. A Falls Risk Screening is also completed when deemed appropriate.
A Care & Service Coordinator can help with the coordination and referral to vetted resources for home modifications, ramps, and other equipment. They can also help with assistance with any related funding or program applications.
Chronic Conditions
More than 90% of older adults have at least one chronic condition such as diabetes, stroke, or arthritis. These medical conditions often increase the risk of falling due to a loss in function, inactivity, depression, pain, or multiple medications. Talk with your doctor about how medical conditions you have may make you more susceptible to falls.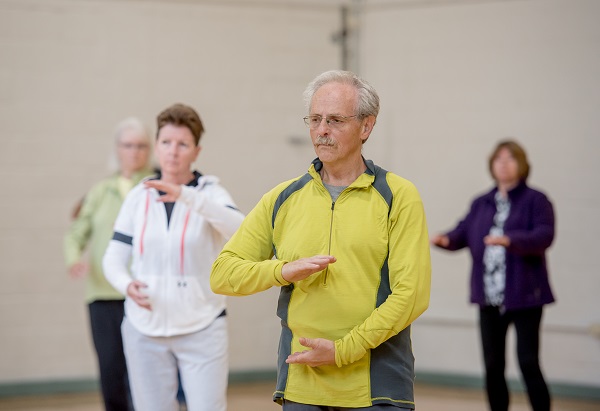 What You Can Do
Falls are preventable, and one of the best ways to stay upright and healthy is through Tai Chi. Endorsed by The Arthritis Foundation and the Center for Disease Control and Injury Prevention (CDC), Tai Chi is an evidence-based health program that reduces stiffness and pain, keeping joints mobile. Age Well provides beginners' classes and more for individuals who are 60+ years of age. Taught by certified trainers, there is no charge for these classes.
If you have any questions about Tai Chi Classes or concerns about falls, call the Helpline at 800-642-5119.
Get Granular for Whole Grain Month
Did you know that you are missing out on much more than fiber when you don't eat at least three servings of whole grains every day? Research shows that whole grains offer a variety of vitamins and minerals, along with high levels of antioxidants and other plant-based nutrients.
What is a Whole Grain?
All grains are made of three parts: the nutrient-rich germ, the fiber-rich bran, and the energy-rich endosperm. If, after milling, all three parts are present in their original proportions, the grain is considered "whole." In other words, 100% of the original kernel – all the bran, germ, and endosperm – must be present to qualify as a whole grain. Aim for at least three servings of whole grains per day.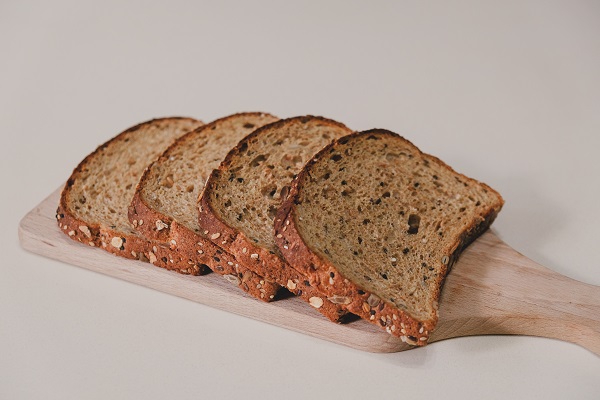 Not sure how to tell if a grain product is made of whole grains? Look for the keyword "whole" or "100% whole" in the ingredient list- it should be first in foods such as bread, pasta, or cereal. Other sources of whole grains are brown rice, oats, oatmeal, barley, quinoa, buckwheat, rye, millet, bulgur, and wild rice. These grains are rarely described as "whole" because they are generally consumed in their whole form.
Add More Whole Grains to Your Plate
Start by substituting a whole-grain product for a refined one, such as whole-wheat bread instead of white bread, whole-grain pasta instead of white pasta, or brown rice instead of white rice.
Use whole grains in mixed dishes, like barley in vegetable soup or stews, and wild rice in casseroles or stir-fries.
Start your day with oatmeal or whole-grain ready-to-eat cereal.
Popcorn, a whole grain, can be a healthy snack if made with little or no added salt and butter.
Experiment by substituting whole-wheat or oat flour for up to half of the flour in pancake, waffle, muffin, or other flour-based recipes.
How Much Whole Grains You Should Eat
Aim for at least three servings per day. A 1-ounce serving is 1/2 cup cooked whole-grain pasta, quinoa, or brown rice; 1 slice of whole-wheat bread; about 1 cup of ready-to-eat whole-grain cereal; 1/2 cup hot, whole-grain cereal; or 3 cups of popped popcorn. Be adventurous and discover the nutty taste and goodness of whole grains.
Need Help Purchasing Food?
Age Well can help you figure out what programs and benefits you may be eligible for. 3SquaresVT is a federal program referred to nationally as SNAP – Supplemental Nutrition Assistance Program, administered in Vermont by the Department of Children and Families (DCF).
3SquaresVT is an entitlement program, meaning anyone who is eligible can receive benefits.
Eligibility is based on household size, medical cost, housing cost, and income, and how much they are allotted depends on their income. The minimum a person can receive is $16.00 per month; the maximum per person is $194.00 monthly. For a household of two people, the maximum they can receive in total is $355.00.
Many Vermonters who are eligible do not apply because they think they would be taking away from those who are more deserving and in need, or that there is a stigma that comes along with receiving benefits; that is not the case. Anyone eligible will receive benefits, and Age Well staff can help you determine your eligibility.
If you are interested in learning more about 3SquaresVT and seeing if you are eligible, please call the Helpline at 800-642-5119.
Age Well Programs & Services
Age Well believes that health happens at home and focuses on lifestyle, happiness, and wellness—not on age. For nearly 50 years, Age Well has provided adults 60 years and older in Northwestern Vermont with the necessary support to manage their daily living needs, to keep them active, healthy, and independent.
Age Well offers care & service coordination, Meals on Wheels; community meals; wellness programs; social activities; transportation services; expertise on Medicare, insurance, and long and short-term care options; and a Helpline to older Vermonters, and their families and caregivers. Age Well services are provided at no cost throughout Addison, Chittenden, Franklin, and Grand Isle counties. For more information about our services and other resources, call the Helpline at 800-642-5119.
Giving Back & Volunteering
Join our network of over 1,000 dedicated volunteers, without whom our work would not be possible. There are many ways you can give back to the older adults in your community including providing transportation, friendly visits, grocery shopping, budgeting assistance, delivering Meals on Wheels, donating your used car, making a cash donation, and leaving a gift for Age Well in your will or trust.
Age Well's services are provided free of charge, your support helps us keep these services free and accessible to those in need. To learn more about volunteer opportunities please call 802-662-5249, email volunteer@agewellvt.org or log onto our website: AgeWellvt.org/giving-back/volunteer.
How to Contact Age Well
Learn more about Age Well services by calling the Helpline at 800-642-5119 or visiting our website AgeWellvt.org.  You can also find stay up to date by following us on social media on Facebook, Twitter, Instagram, & LinkedIn.
Related Articles & Free Vermont Maturity Subscription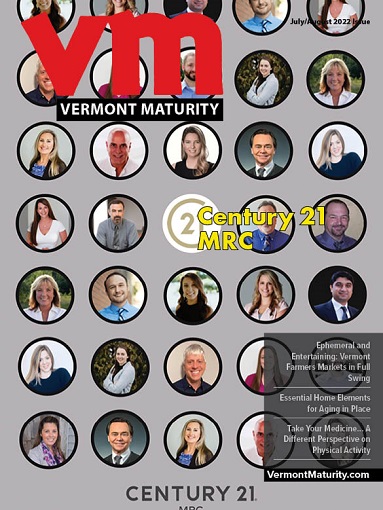 Age Well Announces Newest Board Member Dan McLean
CBD Oils Offer a Holistic Way to Manage Pain
Specialized Moving Services That Help Seniors Downsize and Relocate