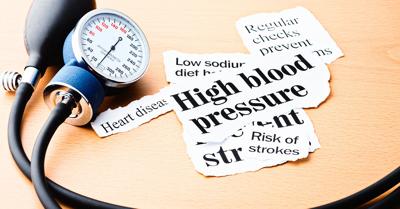 Work is always needed to combat one of the deadliest diseases on earth. We have all likely experienced the devastating effects of a stroke in either the life of a family member or in someone close to us. As a physician, I see the consequences of this terrible disease every day. There are many ways to work to reduce the impact of stroke in our community and as with any significant public health threat, it starts with all of us refreshing a few key pieces of knowledge.
Sometimes known as a cardiovascular accident (CVA), a stroke is actually a decrease in the blood flow to an area of the brain. This can happen in one of two ways—a blockage of blood flow within an artery (an ischemic stroke, the most common form) or by leakage of blood from a damaged blood vessel (a hemorrhagic stroke, less common).
Brain cell death due to decreased oxygen occurs within minutes and results of this can be catastrophic. In the United States, stroke is the leading cause of significant disability and is the fifth leading cause of death. It is the second leading cause of death worldwide. The numbers surrounding this disease are fairly staggering from both a personal and public health point of view, but the good news is that many strokes and their tragic outcomes can be prevented.
There are risk factors we cannot change, such as our age, race, gender and family history. Importantly, age is the biggest factor as chances of a stroke double in each sequential decade after age 55. Women are actually at greater stroke risk than men overall—each year, strokes kill twice as many women as breast cancer. More men have strokes prior to the age of 75 (three-quarters of all strokes happen after this age). Black and Hispanic men are also at increased risk.
Despite some risks that we are stuck with, there are modifiable risk factors as well. This means everyone has the ability to reduce their risk of having a stroke. Quitting smoking, eating healthier (the Mediterranean diet), increasing exercise, controlling high blood pressure, losing weight, improving your cholesterol, cutting alcohol intake, treating atrial fibrillation and controlling your blood sugars if you are a diabetic all top the list. While these things may look fairly simple, they are some of the most difficult behavior changes I talk about with my patients.
Change and motivation for change happen in different ways for all of us. If some of these things seem like too great a task to take on, try setting a small, achievable goal at first and slowly building from there. When in doubt about how to improve your own risk, you can (and should) talk to your primary care provider. Even a seemingly small behavior or behavior change can have a large impact. Consider that:
Smoking even one cigarette a day increases the risk of stroke by 30 percent;
Reducing blood pressure to healthy levels can reduce your risk by 40 percent;
Increased physical activity (even by walking more) can reduce risk by 25 percent.
Preventing a stroke is the best possible outcome. Sometimes we find ourselves in less than ideal circumstances. If a stroke does happen, the speed at which you get medical attention is key to preventing some of its worst effects. A good way to remember the signs of stroke is to "act F.A.S.T. " This stands for:
F ace – check for drooping and asymmetry;
A rm – check for weakness and numbness;
S peech – listen for difficulty speaking;
T ime – call 911 and get medical help as soon as possible (time equals brain).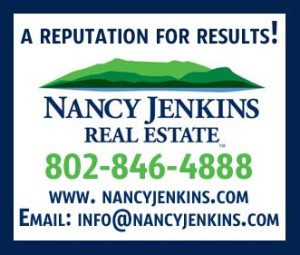 When you suspect that you or someone you love is having a stroke, don't wait—get medical attention immediately.
Stroke is one of the most common and catastrophic diseases we face. I'm writing because I've seen how devastating the results of stroke can be, yet there are real, concrete steps we can all take to reduce that risk. By remembering to "act F.A.S.T.," we can get timely treatment which may prevent a devastating outcome. By making a lifestyle change (or two), we can avoid a stroke entirely. Small changes can truly make a big difference.
Learn more at stroke.org and strokeassociation.org.
 Matthew Sullivan, M.D. , is a family medicine physician on staff at Green Mountain Family Practice in Northfield. 
Related Articles & Free Subscription
Is High Blood Pressure Linked to Hearing Loss?
Older Americans Who Neglect Oral Care Put Overall Health At Risk
Response to Daily Stressors Could Affect Brain Health in Older Adults
Free Subscription to Vermont Maturity Magazine