If happiness alone isn't a high enough priority for those looking for a relationship, add health, wealth and longevity into the equation.
Studies have shown that being in a relationship is healthier than being single. Men who live alone are at a dramatically increased risk of dying from a variety of illnesses. Finding a romantic partner transforms your level of happiness, fulfillment and outlook on life while also having tangible health and longevity benefits. 
Many of us find ourselves single again in our 50s and beyond after a long marriage or relationship, whether through divorce or the death of a spouse. Being single may at first feel scary and daunting, but it can actually be a fun and exciting new adventure. 
Meeting new people can be easy with a few helpful strategies. 
How Do You Go About It? 
The best place to meet people is closer than you think!
The very first step is telling everyone in your circle that you are looking for a relationship, giving them permission to be your matchmaker. They know you, and they may know another person who would be a good fit, so allow them to make suggestions for you. Tell your family, friends, colleagues, neighbors, people at your church, your hairdresser that you are ready to date, and ask if they can they recommend anyone. This can produce marvelous results.
Second, reach out to old friends you may have lost touch with. Go to your high school class reunion, accept invitations to parties and cook-outs, volunteer and participate in your local community to increase chances of meeting new people. Make it a habit to RSVP "Yes" to everything you get invited to!
If these methods don't produce the desired result, take a more proactive approach. Join a MeetUp group (available online at MeetUp.com). MeetUp is a way to connect with others who share your same interests, hobbies or favorite activities. Examples include golf, photography, dining out, book clubs, hiking, bird watching and more. This avenue increases the chance you'll meet someone with a common interest or passion — a great place to start that doesn't have the initial romantic pressure. A "friends first" beginning is always best. Take a class in something you've always wanted to learn within your local Parks and Recreation Department or at a college or university setting. These ideas all increase your chances for bumping into someone that may spark romantic interest. 
Those considering a more selective and targeted approach may choose to seek out professional assistance. Partnering with a professional matchmaker, my area of expertise, has the benefits of privacy, discretion, safety, screening and presenting you with people working toward the same common goal — finding a mutually exclusive romantic relationship. Matchmakers are dedicated professionals, understanding the world of dating to help you navigate this "new to you" territory. They know people you don't and make finding a romance for you to explore a shared priority. They also can identify patterns of behavior and coach on how you can make better connections with the people you do date so you can achieve your relationship goal. Entrusting your love life to someone who plays Cupid every day exponentially increases your chances for finding love again. Their passion is harnessed to help you take charge of your love life and get one.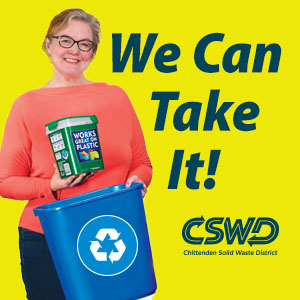 Everyone in 2017 is aware of online dating — hopefully the benefits and the dangers. There are a lot of predators that find this easy avenue ripe for taking advantage of retired single people, preying on their naiveté in the dating world. While online dating can work, it is certainly one that necessitates a healthy dose of caution when meeting complete strangers. Choosing this method means preparing yourself for the long haul. Recognize that you will probably spend a lot of time in front of your computer screen, and be mindful those available may not always be representing themselves accurately. 
Where to go when you do get a first date? 
As a matchmaker, I advise clients to keep the first meeting low key, low pressure, low budget. I send my clients for coffee or tea at a mutually convenient coffee shop or restaurant for the first meeting. This way, you can feel relaxed as you share conversation and can spend as little, but hopefully as long (with re-fills) as you both care to. The next date can be something active you both share an interest in — bowling, a hike, a picnic, a country drive or a walk with your dogs. Getting to see different energies through different style dates affords you the best opportunity to make a determination if the person is relationship exploration worthy. 
Remember, we all deserve and flourish with love in our lives. Visualize how you will feel when you find your new love and keep the faith along the journey. To your own "happily ever after!"
Nicole T. Leclerc is owner of and matchmaker at Compatibles. She has worked to connect Vermont singles for 30 years.
Related Articles & Free Subscription
New AARP Research on Grandparents Busts Multiple Stereotypes
So You're Not The Boss? Here's How You Can Still Be A Leader
Free Subscription to Vermont Maturity Magazine