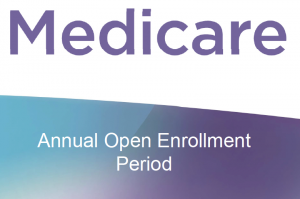 What is CVAA?
CVAA stands for the Champlain Valley Agency on Aging. CVAA is a non-profit organization that empowers and supports seniors in Vermont. There are five agencies on aging in Vermont and depending on where you live, you can call them and talk to a person to help guide you or provide resources to assist you. CVAA's SHIP counselors are available to help you review your Medicare plan. You will be connected with the appropriate agency for your area by calling 1-800-642-5119. In Chittenden County, the direct number is 865-0360.
What is a SHIP counselor?
SHIP stands for the State Health Insurance Assistance Program. A SHIP counselor works with Medicare beneficiaries and their families as an unbiased source for health insurance information. Each counselor has experience working with Medicare as well as the federal and state financial assistance programs. The SHIP program is a great place to learn about Medicare through their educational programs or to access free and confidential Medicare counseling.
What is Medicare Annual Enrollment?
It is a designated 'open' period of time each year that a person on Medicare has an opportunity to join, review or make changes to their current Medicare prescription drug coverage or Medicare Advantage Plan for the upcoming year.
When is the Medicare Annual Enrollment Period?
The Medicare Annual Enrollment begins Oct. 15 and runs through Dec. 7, 2015. Any changes that you make will be effective for Jan. 1, 2016.
I Like my Current Drug Plan, do I Have to Change?
No, but it is recommended that everyone review their coverage for 2016. The plans may change their premiums, deductibles and copays from year to year. You don't want to be surprised by the cost of your medicines in January when you go to the pharmacy.
How do I Review my Plan fo 2016?
You should receive an Annual Notice of Change Letter from your drug plan by the end of September. This letter should review the costs, coverage and medication restrictions for your plan in 2016.
The official website for Medicare is Medicare.gov and the plan information should be updated by the start of the annual enrollment period. For a tutorial on how to use the Medicare site to review plan information, go to Cvaa.org and in the right hand column there is a video entitled 'CVAA Health Care Tutorial.' Click on it to view.
Review the details of your Medicare drug plan for 2016. Look at the medication costs, restrictions and coverage of the plan that you are considering joining. If you have any questions concerning your current medication list, talk to your doctor before changing plans. Also, consult a professional that has no bias or monetary gain from your decision like a SHIP counselor, pharmacist or Medicare for help.
Don't wait until the last minute if you need help. And don't be in a rush or feel pressured to make a decision by anyone.
If you need help understanding the plan details, ask a plan representative or call a SHIP counselor for guidance through this process.
What if I Don't Have any Drug Coverage?
If you never had a Medicare Part D drug plan, you may join a Medicare drug plan during the enrollment period and coverage will begin in January. Medicare will leverage a penalty to individuals who have delayed Medicare drug coverage without any other creditable prescription coverage. It is always prudent to join a Medicare drug plan even if you are not taking medications currently.
Can I Get Help With My Drug Costs?
Depending on your income and assets, you may be eligible for financial assistance. Have your financial information available when you talk to your SHIP counselor to see if you qualify. Assistance programs include:
Low Income Subsidy or Extra Help

A federal financial program that helps people with a Medicare drug plan pay for their prescriptions drug plan and medications costs.
Vermont Pharmacy Program
A state financial program that helps people with a Medicare drug plan pay for their prescription drug plan and medications costs.
Medicare Savings Program
Helps individuals pay for their Medicare Part B premium and co-insurance.
Protect your Medicare Card and Personal Information
In an effort to protect Vermont seniors, the CVAA and the agencies on aging throughput the state have teamed up with the Community of Vermont Elders (COVE) Senior Medicare Patrol to fight fraud. Medicare fraud is a very serious issue and seniors need to be made aware of ways to protect their information and themselves. A few good tips:
Know who you are talking with on the phone and keep notes
Medicare will never call you at home
Don't give out your Medicare information to someone that you don't know
Protect your Medicare number and don't carry your card
Contact your local SHIP counselor at 1-800-642-5119 for help.
Patricia Selsky is a CVAA SHIP counselor.
Related Articles & Free Subscription
10 Things Medicare Doesn't Cover
Does Medicare Cover Vision Services?
Health Coverage Options for Pre-Medicare-Age Spouses
Free Subscription to Vermont Maturity Magazine