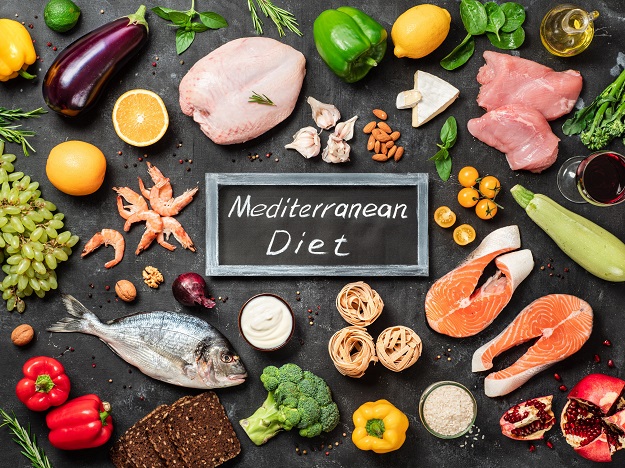 If you're looking for a healthy and sustainable meal plan look no further than the Mediterranean diet. Recommended by both dietitians and physicians, this meal plan was voted No. 1 for the Best Overall Diet, the Best Plant-Based Diet, and the Easiest Diet to follow in the 2021 annual U.S. News & World Report diet ranking. High praises indeed for something that is not a "diet" but is a lifestyle.
The Mediterranean diet has earned an excellent reputation from years of studies, highlighting benefits that include reducing the risk of heart disease, metabolic syndrome, diabetes, certain cancers, and depression, and decreasing the risk of frailty in older adults.
What is the Mediterranean diet?
It is based on the traditional food patterns of countries that surround the Mediterranean Sea and includes:
A variety of plant foods, including fruits, vegetables, whole grains, nuts, and legumes
Olive oil as the principal source of fat
Cheese and yogurt, consumed daily in low to moderate amounts
Fish and poultry, consumed in low to moderate amounts a few times a week
Red meat consumed rarely and in small amounts
Fruit for dessert, with sweets only a few times each week
Wine consumed in low to moderate amounts, usually with meals.
Want to give the Mediterranean diet a try? Here are a few ideas:
Use oils such as olive, avocado or canola which contain healthier fats.
Go for whole grains! Choose whole-wheat bread and pasta, brown rice, and quinoa for a more nutritious accompaniment to your meal. Look for whole-grain crackers and cereals, too.
Load up on veggies! Sneak them into soups, casseroles, pasta dishes, omelets, and smoothies. Starting your meals with a vegetable will give you a great head start. Veggies are awesome for snacking too!
Munch on nuts and fruits at snack time, a delicious and satisfying combo.
Drop the sugary drinks and go for water. Feel free to jazz it up with a slice of lemon or lime!
Eat legumes at least three times per week. Great options are lentils, chickpeas, hummus, kidney beans, and black beans. They can be added to just about any dish: salads, soups, casseroles, and more!
Eat less meat, especially red meats. Choose lean poultry and fish. Go for 2 to 3 portions of fish per week for the added benefits of omega-3 fatty acids.
If you're worried the Mediterranean diet is too expensive, remember that it is based on "peasant foods" like legumes, whole grains, and seasonally available fruits and vegetables. These foods are usually cheaper than meat or highly processed snack foods.
Check out these other tips to make this meal plan affordable:
Fresh is not your only healthy option. Consider frozen or canned veggies and fruits as the foundation of your diet. They taste delicious and are also nutritious, and most importantly, they won't break the bank. Try to buy fresh produce when it's on sale or in season.
The Mediterranean diet includes little red meats or poultry which can be pricey. This meal plan recommends eating seafood twice per week. Consider canned seafood such as tuna, herring, salmon, and sardines. Canned seafood and dried beans make a wonderful meal and are affordable, heart-healthy, and need little preparation.
For more information about the Mediterranean diet, check out the Oldways website at where you'll also find more tips and lots of wonderful recipes!
Do you need help purchasing food?
Many Vermonters who are eligible for food assistance programs do not apply because they think they may be taking away from those who are more deserving and in need, that is not the case. Anyone eligible can receive benefits, and Age Well staff can help you determine your eligibility!
Age Well can guide you with information and resources for a host of available programs for instance, 3SquaresVT is a federal program referred to nationally as SNAP – Supplemental Nutrition Assistance Program, administered in Vermont by the Department of Children and Families (DCF).3SquaresVT is an entitlement program, meaning anyone who is eligible can receive benefits. Eligibility is based on household size, medical cost, housing cost, and income, and how much they are allotted depends on their income. The minimum a person can receive is $16.00 per month; the maximum per person is $194.00 monthly. For a household of two people, the maximum they can receive in total is $355.00.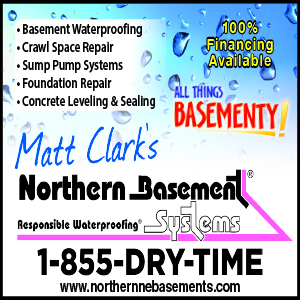 For more information about food assistance programs and other services Age Well provides such as Meals on Wheels, please call the Helpline at 800-642-5119 or visit Agewellvt.org.
Brigitte Harton is a consultant Registered Dietitian at Age Well and a Board-Certified Wellness Coach.
Related Articles & Free Vermont Maturity Subscription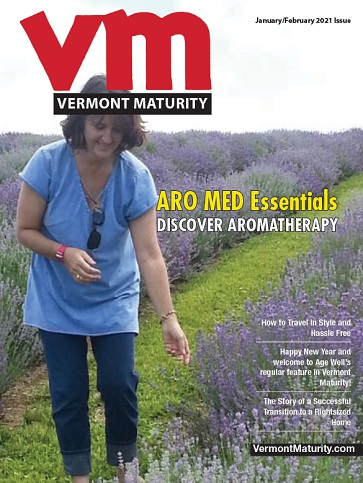 Curious About CBD? Here's What it Can and Cannot Do for You
Foods That Reduce Harmful Inflammation
Straight Facts About Omega-3s and Heart Health
Free Subscription to Vermont Maturity Magazine