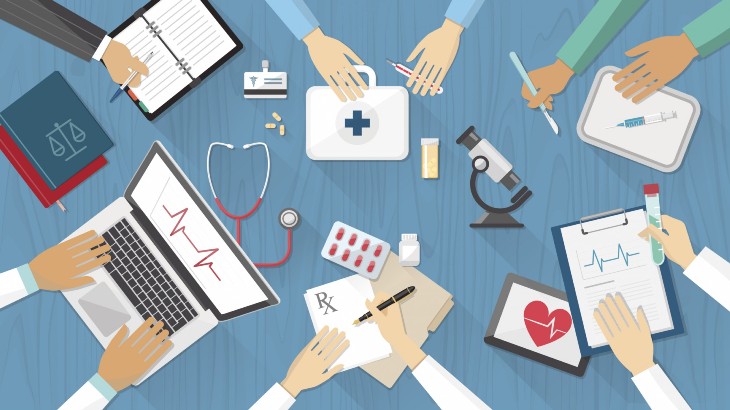 Being a caregiver can be one of the most challenging, complicated, and rewarding jobs you'll ever do. It is detail-oriented, physically and emotionally taxing, and can require lightning-fast decision making that could potentially affect the outcome of a person's recovery. In short, it's a task that lays a very serious responsibility in the hands of the caregiver, and being educated can make all the difference.
Nobody understands this more than Joni Aldrich. In 2004, the author and speaker became the primary caregiver for her husband, Gordon, when he was diagnosed with cancer. She spent two years learning the intricacies, trials, and triumphs of being a caregiver. Most recently, Aldrich was faced with being the primary caregiver for her mother, who was battling lung cancer. It was those two experiences that compelled Aldrich to want to share her knowledge with other caregivers out there who may be looking for answers like she was so many years ago.
"As the primary caregiver for my 84-year-old mother with lung cancer, a recent morning started out pretty normal," explains Aldrich, author of the newly released "Connecting through Compassion: Guidance for Family and Friends of a Brain Cancer Patient."
"Coffee, breakfast, medicine—all standard stuff. Minutes later, she told me that her mouth, tongue, and throat were numb, and she was having trouble swallowing. I immediately got her nurse on the phone. It became apparent that she was having an allergic reaction to an antibiotic she'd been taking. After a brief conversation, I ran for the Benadryl. And because I had some within reach, a possible catastrophe was averted."
The problem, says Aldrich, is that many caregivers don't realize how having a few basic tools on hand can not only make their jobs easier, but could also end up being lifesaving for their patients. And, as in the case of Aldrich's mother, it can be as simple as knowing to have Benadryl close by that can be the difference between life and death.
If you're a caregiver looking for a little advice on how to stock your own supply, Aldrich is here to help. There are ten items that are must-haves for any caregiver kit.
"While being a caregiver is one of the most challenging experiences of my life, it has also been one of the most rewarding," Aldrich concludes. "Having the support of others who have been there can be a huge help. Do your research, plan ahead, and don't be afraid to ask for help. The peace of mind you'll get from being prepared is one of the most precious gifts you can give yourself as a caregiver."
Must-Have Items For Caregivers
1. Seven-day, multiple-section pill organizer. Care giving is a very detail-oriented job. With all the different medications, doses, and timing involved, it can be a difficult task to keep it all organized. Having a pill organizer can be a lifesaver (and a sanity saver) for you and your patient. Aldrich recommends using one that has slots for every day of the week and different times for each day. She says that most caregivers will fill their pill organizers ahead of time, so there's also the added benefit of reminding you ahead of time to call the pharmacy for a refill without any confusion or lapse of medication.
2. Updated list of all medications. When you are responsible for the full-time care of a patient, it is imperative that you keep a list of all medications and their dosage information with you at all times. Aldrich says to make a point to update it on a regular basis and take a current copy with you to every doctor's appointment. You never know when the patient might need to have emergency medical care. Keep a copy in every possible place where you may need it at a moment's notice (or in case you leave the house without it by mistake) like your purse, coat pockets, and vehicles. Tack a copy by the phone and the patient's bed for easy access as well. One note of caution: The patient's privacy is of utmost importance. Share patient medications only with medical professionals, hospice nurses, and in-home care providers—and only on a need-to-know basis.
3. Good pill cutter. Depending on the prescription, you may have to cut pills in halves or quarters to get the right dosage, and Aldrich says that a pill cutter is the safest way to do it. Using a knife might mean you get a sliced finger, or, worse, the pills go flying to the carpet where you can't find them—but your pet, child, or grandchild may later. A good pill cutter also ensures that your dosage is a consistent size.
4. Over-the-counter oral antihistamine. While treatment at home is not enough in the cases of severe allergic reactions, mild symptoms usually respond to non-prescription allergy medications. An oral antihistamine, such as diphenhydramine (Benadryl), is a great drug to stock in your medicine cabinet so you'll know where it is in case of an emergency. A liquid or "fast-melt" type of Benadryl can be better than pills, especially if the patient is having a reaction in their mouth or is experiencing some stomach upset. And Aldrich warns to always call for medical assistance before the problem becomes severe.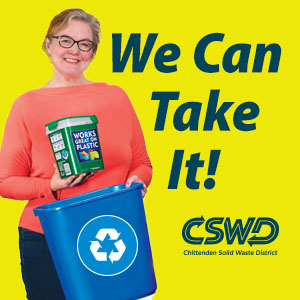 5. Latex or non-latex gloves. Gloves are necessary to protect both the patient and the caregiver from harmful germs, and they can be used for protection in a variety of situations—from serving food to cleaning up messes. When in doubt, and when it comes to the safety and health of someone suffering from a chronic illness, it's always better to be safe than sorry. Some gloves may be "one size fits all," but Aldrich recommends buying them in a size that fits you well, for ultimate protection.
6. Hydrogen peroxide. It's a fairly well-known fact that peroxide is good for cleaning wounds. But did you also know that it's good for getting bloodstains out of clothing and bedding? Or that you can soak your toothbrush in peroxide to kill germs and viruses? It can also be used like a mouthwash to help patients who may be suffering from mouth sores. Peroxide can also be used for cleaning surfaces like sinks and showers, and it doesn't have a strong smell like ammonia to upset the sensitive noses (and stomachs) of patients.
7. Rubbing alcohol. While it's also a great wound sterilizer, did you know that rubbing alcohol is a good cleaning agent? Aldrich recommends using a cloth with alcohol to sterilize handrails and doorknobs—especially if someone in the house is sick. Rub lightly over phones and keyboards to clean and prevent the spread of oh-so-many germs that gather on multi-user electronic devices (being careful not to soak and ruin the components). And while it's not as easy on the nose as some cleaners, rubbing alcohol can also make faucets and sinks shiny and germ-free.
8. Digital thermometer (with covers). Digital thermometers are fast, accurate, user-friendly, and easy to read. Monitoring a patient's temperature is important for keeping them infection-free and comfortable. Aldrich says that you should have several on hand in the event that one doesn't work, you are unsure of a reading, or you can't find one in the middle of the night. Plastic covers are an important add-on so that germs don't get spread from patient to patient.
9. Good blood pressure monitor. In the past, if you wanted an accurate blood pressure reading, you would have to visit your doctor's office or local pharmacy. Now there are plenty of accurate digital machines that are available for purchase for in-home use. They are both affordable and compact, making them perfect for any patient who is receiving long-term in-home care. Aldrich says to look for the fully automatic version that measures blood pressure correctly on the upper arm at heart level. The readings are given on a digital display and can be stored in the monitor's memory. If you're unsure about the type or brand that is best, ask your pharmacist. And for a more accurate reading, have the patient rest for five minutes before taking his blood pressure, and ask him to sit up straight with his feet flat on the floor.
10. Plenty of paperwork. You'll need to have a calendar for organizing appointments, medical tests, and a schedule of care giving help. Keep a three-ring binder for storing medical test results in one cohesive place; patient notes are critical for doctor's visits, particularly when there are multiple caregivers. Have all pertinent phone numbers posted near every phone. The note that doesn't get documented or the question that doesn't get answered may be the one that gets you into the most trouble. And Aldrich says to always remember that patient care should never be a guessing game.
Related Articles & Free Subscription
Caregivers Can Help Keep Loved Ones Safe During Outbreaks
Nurturing Relationships Should be Part of End Of Life Care
Tips for Long-Distance Caregivers
Free Subscription to Vermont Maturity Magazine