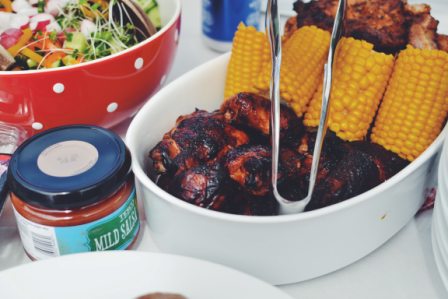 For many years, I have traveled to all corners of Vermont coaching and teaching people about nutrition. The area from which I get the most requests for help is meal planning.
I love cookbooks and over the last few years I have seen many new books appear with names such as "The Complete Cooking for Two Cookbook" and "Cooking for Two." Personally, I think these books are the worst idea when it comes to meal planning and cooking for busy people, and who these days is not busy? Instead, let's talk about the benefits of cooking for four, even six, (let's call it "cooking large") when there are only two of you, maybe only one of you.
I love to cook, but I don't love cooking seven nights a week. I feel a better idea is cooking once, then using the food to create a few meals from the leftovers. This way, I don't feel so much pressure when I want to make a masterpiece dinner because I know I will get more mileage out of it. I often cook and prepare one or two big meals per week that will later need only small amounts of put-together time for the remaining meals that week.
My wife Leslie and I are Kansas City certified BBQ judges — we travel to judge-sanctioned BBQ competitions. That being said, I enjoy grilling and barbequing big time. I love to cook massive amounts of food on my grill that I can eat all week long.
One of the big advantages when I cook large is I can shop once, often taking advantage of sales and specials, and prep and clean up once instead of multiple times. Although there is nothing like meat on the grill, veggies and fruit are some of my favorite foods to grill at very high temperatures and eat as leftovers. High heat from the grill will caramelize the sugars in the fruits and veggies (yes, even veggies) and give it a very unique and delicious flavor compared to cooking at lower temperatures.
I come from the school of thought that any grilled veggie can benefit from some salt, pepper and granulated garlic. I also believe any fruit cooked on the grill is better with a little sugar and cinnamon. Below is my favorite ratio of salt, pepper and garlic for veggies, as well as cinnamon sugar.
What I love about grilling produce is it is so easy. There is really no recipe, just a procedure that works for everything. I preheat my grill until screaming hot, then I coat each side of the food with a favorite cooking oil, sprinkle with a light coat of seasoning and grill for two to three minutes per side – the length of time will vary based on whether you like things softer (cook longer) or crunchier (cook shorter). Usually everything is done when you get grill marks on each side.
My favorite things to cook: corn on the cob (husk the corn and grill it naked); zucchini; yellow squash and onions cut in ¼ inch slices. Other favorites are cauliflower cut into ½ inch "steaks," tomatoes, peppers of any type from sweet to spicy (cut these into large pieces so they lay flat) and avocado (cut in half, remove pit and grill the cut side down with the skin on then spoon out the flesh). Fruits include any stone fruit (peaches are my favorite), fresh pineapple and banana (cut banana in half the long way, coat cut side with cinnamon sugar and grill on both side until grill marks form). These fruits make a wonderful dessert, with a little low fat ice cream or in any savory dishes.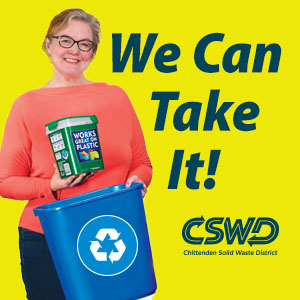 Once you have a pile of these, they can be used either at room temperature or warmed up. For the follow-up meals, try putting them into a salad, fill a sandwich, or think tacos and egg dishes such as scrambles or frittatas —great for breakfast, lunch or dinner.
Dr. Stuart Offer is a Vermont health coach and educator currently traveling throughout North America.
Related Articles & Free Subscription
Know the Shelf Life of Holiday Baking Staples
Maximize Storage and Countertop Space in a Small Kitchen
Free Subscription to Vermont Maturity Magazine