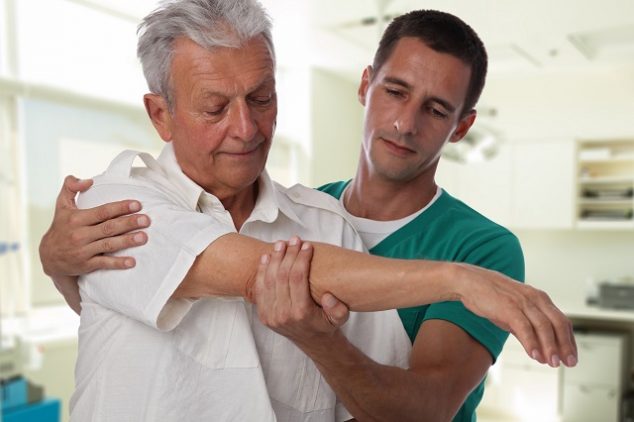 As we age, we strive to keep the independence we gained throughout our lives. This is no easy task. Bodies become worn and weakening from years of use. Our brains are full of a lifetime of experiences and information, causing our cognitive functions to slow. Illness and injury be it temporary or terminal, seem to find us more often than others.
Fortunately, for most of us, the same ambition that drove us toward independence as children will drive us to keep it as long as possible into and throughout our senior years. Whatever your motivation–whether you're recovering from your first age-related injury in the hospital or more of your friends have moved into assisted living homes – staying at home can make the transition into twilight years easier.
Common Illnesses & Injuries Affecting Seniors
As we age, our ability to care for ourselves begins to diminish. This happens slowly at first, and you may start to notice that bruises last longer, or small cuts take longer to heal. These issues become more pronounced and frequent as we get older. There are a number of common conditions that affect seniors, such as:
Cataracts
Glaucoma
Macular Degeneration
Arthritis
Osteoporosis
Diabetes
Depression
Incontinence
Dementia
Parkinson's disease
Cardiovascular disease
Lung disease
Shingles
Your doctor will check you for many of these conditions, as well as any complications that may arise each time you visit. It is also important to understand that decreased visual acuity and mobility that may result from these or other conditions related to aging can lead to injuries if you don't take precautions. The most common injuries experienced by seniors who still live independently include:
Car accidents
House fires
Falls (which may result in brain injuries, or hip, vertebrae or pelvis fractures)
Bedsores
Infections
Burns
Lacerations
Sprains
Joint dislocation
Preventing In-Home Injuries
For seniors to keep their independence, they must have a safe environment to live in. Safe is a relative term that must factor in a person's individual needs. Understanding your health, medical conditions and any complications that may arise is the first step to staying in your own home.
Not making the necessary modifications in preparation for the progression of your condition and age can worsen physical pain and lead to permanent injury or even death.
Falls
Falls are the leading fatal injury among seniors. According to the CDC around 3 million seniors are hospitalized each year due to a fall. Fall-related injuries can range from minor to severe. They include hip, pelvis, or vertebrae fractures, which often require major surgery to repair. This can lead to permanent disability and financial instability. The cost for treating falls and fall-related injuries in seniors is estimated to be near $70 billion annually.
Any injury that leads to lengthy or complicated, rehabilitation can prevent you from living independently. The recovery process following a severe fall can lead to depression as well as a complete loss of physical and financial independence, making fall prevention an important consideration for all seniors. Traumatic brain injury (TBI) or other head trauma sustained during a fall can also have long-term consequences from which a senior may never recover.
Regular exercise under the care of a physician or physical therapist along with vitamin D supplements will strengthen the body, increase stability, and help prevent falls. If mobility is a major issue, changing your home to reduce fall hazards is also a good idea. Changes to consider include:
Add handrails and seats to showers and tubs.
Place non-slip mats in some areas.
Remove rugs that may cause tripping.
Remove clutter and other obstacles.
Secure furniture that may tip over.
Remove items with sharp edges or glass tops.
Install an elevated toilet or toilet seat.
Install ramps or lift assist devices for stairs.
Hire a contractor to make aging accommodations in all the trouble spots in your home. Don't forget to budget for these important projects by finding out the average cost of aging or disability home modifications and whether you qualify for related grants. There are also budget-friendly smart home devices that can help improve the quality of your life at home while enjoying time alone or with friends and family.
Burns

Burns are very common among seniors – the second leading cause of death from home injuries. Older adults do not respond as well to burn treatments and experience a much higher mortality rate as a result. This makes burn prevention a critical issue.
Individuals with balance, vision, or memory issues are more likely to burn themselves accidentally or start a fire. Conditions such as peripheral neuropathy dramatically increase the chances of a person experiencing a severe burn. Peripheral neuropathy affects how and when sufferers feel pain and can occur from physical injury, cancer, diabetes, infection, some medications, diseases and environmental factors.
To help prevent burns and the potential for a fire, consider: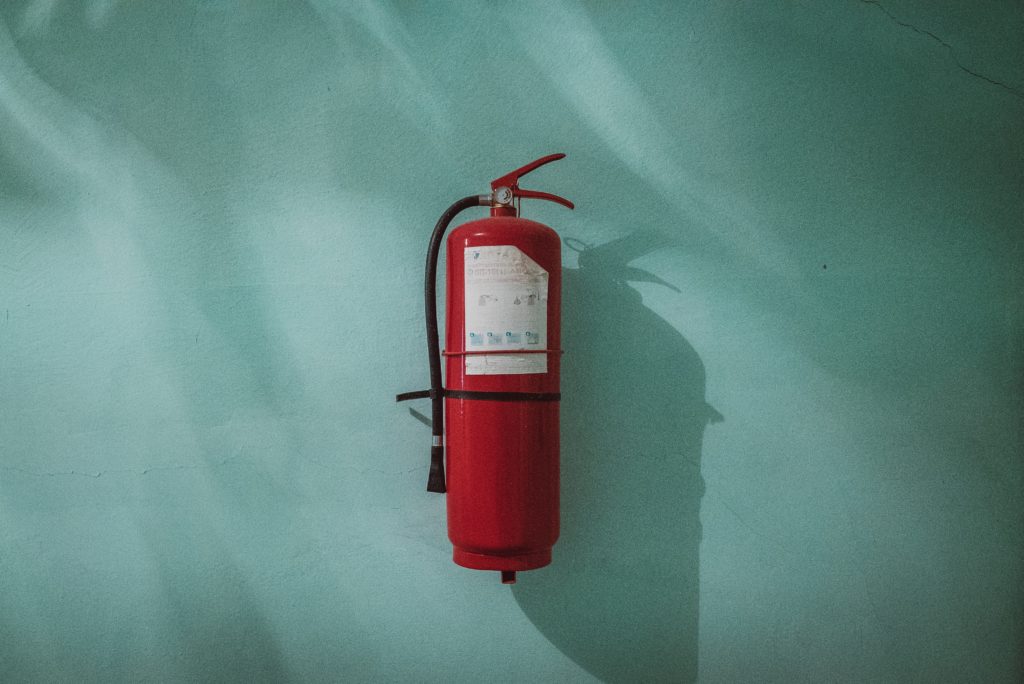 Set water heaters to a lower temperature.
Install smoke and carbon monoxide detectors throughout the home.
Consider integrating strobe lights for those who are hard of hearing. However, strobe lights should not be used by those who are prone to seizures, epilepsy, or migraines.
Plan an escape route.
Keep all rooms properly lit.
Have fire extinguishers in the kitchen.
Simplify food preparations to avoid the need for hot burners or fire.
Remove fire sources including lighters, cigarettes, and candles.
This list isn't comprehensive, but it covers the most basic considerations. Those at risk for burns, especially individuals experiencing peripheral neuropathy, should talk to a healthcare provider about additional precautions.
It is important to consider whether professional in-home services like errand running and personal assistants, meal delivery, regular fire and safety inspections, or a home healthcare aid may help prevent injury.
Additional Considerations
Burns and falls are not mutually exclusive. In fact, they often occur together or with other injuries. Taking time to understand the consequences of sustaining an in-home injury will guide you in taking the right preventative measures. This may seem daunting at first. However, preparing your home to age in place while you have the time and resources will help you keep your independence longer.
Background information for this article was provided by Home Advisor. Visit their website at HomeAdvisor.com
Related Articles & Free Vermont Maturity Subscription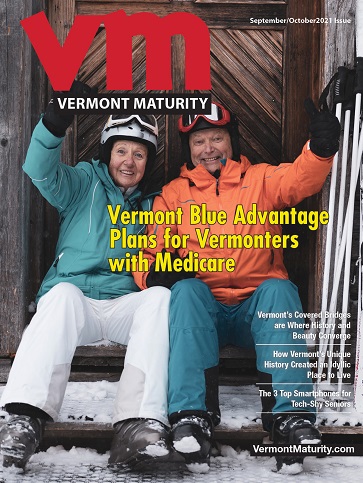 Many Seniors Ill-Prepared to Live Alone
Study: Kidney disease linked to increased risk of falling
Free Subscription to Vermont Maturity Magazine