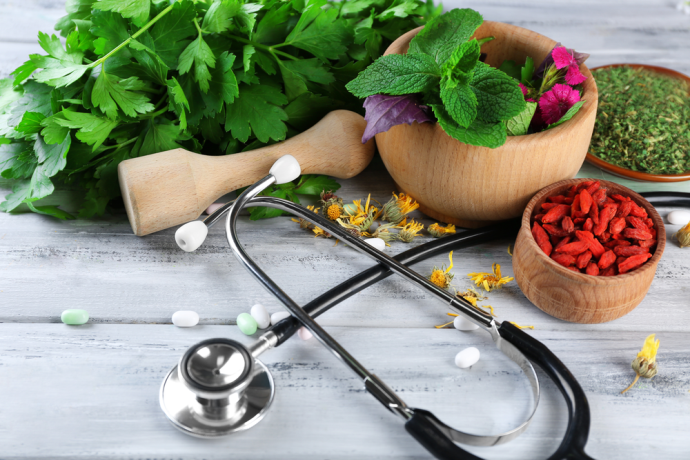 Take two of these and call me in the morning. "
It's become somewhat of a punchline, but what it says about modern medicine is no joke. The mentality that "there's a pill for that" drives not only treatment, but patients' expectations of care – and the consequences can range from prolonged suffering to full-blown dependency and addiction.
"We're way over-drugged in our society, no doubt," said Dr. Michelle Haff of Avalon Natural Medicine in Burlington. "I've read that in the last three years, deaths from overdosing on painkillers exceed deaths from car accidents. It's obviously a huge problem."
Breaking that cycle requires alternative forms of care, and one that stands at the forefront is naturopathic medicine, which uses natural substances and therapies to treat a person as a whole. Naturopathy also encourages a process of self-healing, rather than merely connecting the dots between symptoms and drugs.
"Good health doesn't come out of a pill bottle," said Dr. Lorilee Schoenbeck of Mountain View Natural Medicine in South Burlington.
The Root of Care
The foundation of naturopathic medicine lies in helping patients establish a natural level of wellness. This is largely accomplished through lifestyle choices and patterns including diet, levels of exercise and activity and other "controllable" factors.
The idea is that wellness is an ongoing process rather than a status quo that only needs to be addressed when it is disrupted.
"We treat a vast majority of conditions that conventional primary care physicians treat, but our aim is to treat them early," said Schoenbeck, using a preventative screening such as a pap smear as an example. "We look at preventive care as something that starts 20 to 30 years before that. "We try to treat things before they manifest themselves clinically."
But modern medicine may be working against itself when it comes to making prevention a universal tactic embraced by patients. Health care is often prohibitively expensive, and visits to doctors and especially hospitals are time consuming and disruptive to people's schedules. As a result, the prevailing mindset becomes, "If it ain't broke, don't fix it."
"Most people are reactive," Haff said. "They don't go to the doctor unless something is wrong."
Reversing that trend has been made easier by one somewhat unique facet of naturopathic medicine: Its practitioners serve as primary care physicians for their patients, providing all the same services that a conventional PCP does.
"A lot of times, I'm the only doctor people see," Haff said. "Whether they have a cold, need a pap smear or physical, or need a prescription filled, I'm doing all of it.
"For a lot of people, it feels just like a conventional doctor's visit. We can prescribe meds. We also conduct the same types of lab tests and physical exams, and use the same kinds of imaging – CT scans, MRIs, Ultrasounds."
Community of Colleagues
Naturopathic practices are also seeing an increase in the number of referrals from conventional doctors, thanks in part to a gradual shift in perception.
"There are still skeptics of the conventional side when it comes to naturopathic medicine, with very little understanding of what we do," said Dr. Molly Fleming of Health Resolutions in Burlington. "But I'd say there were more skeptics in the past – pockets of the profession who were less open-minded and didn't want to have anything to do with us. I think now there are more doctors that know, and we make referrals back and forth."
The other route by which patients make their way to naturopathic medicine is by reaching the end of their proverbial rope in regard to finding wellness, or even relief.
"Quite often, our patients have seen conventional doctors – started with their primary care physicians, were referred to a specialist – but nothing has helped," Haff said.
But what can this alternative practice provide that hundreds of years of conventional medicine can't? The answer lies within the very root of its name – nature.
Naturopathic doctors use extracts and supplements commonly derived from plants and other natural sources, rather than substances that come out of laboratories. Those remedies are often combined with techniques such as acupuncture and chiropractic adjustments, with an aim of treating the patient as a whole rather than just one problematic area.
Diet is a significant factor in the process, as well. Patients will often experience pain without realizing that its cause can be traced to the foods they eat, and how their bodies process those foods.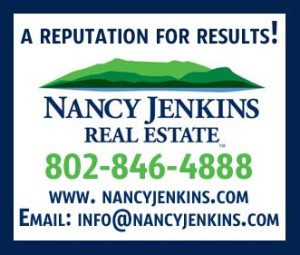 "At the top of our treatment list is nutrition and intestinal health,"
Haff said. "That's usually the first thing we treat. People may come to us with a symptom such as back pain, but it's all related – inflammation in the gut, or the entire body, which manifests itself in different ways."
A Natural Fit
The rise in popularity of naturopathic medicine in Vermont isn't surprising, given the way people here view nature and their relationship to it. From the whole foods movement to conservation and environmental responsibility, Vermonters are inherently in-tune with the natural world and how it is incorporated into their lives.
"The population that Vermont attracts tends to be more holistically-minded people," Haff said, adding that in her previous practice in Arizona she had to perfect an "elevator speech" – a five-minute summary of what naturopathic medicine is all about.
"I don't encounter that situation as much here," she said.
But the flipside is that Vermonters are also notoriously self-sufficient, with a can-do attitude that extends to taking care of their bodies. That can be especially problematic when combined with a wariness of drug-based treatments.
"Because this is Vermont, we see people who have not been going to doctors at all, and have been deferring their care," Schoenbeck said.
"Others have been treating themselves, naturally. For those patients who self-select, naturopathic care is often a good fit as a first line of treatment."
Having that choice is also important due to the state's widely-publicized problem with opiate addiction, which state health officials and politicians alike have admitted has reached an epidemic level. Patients who begin taking medications under a physician's treatment plan – only to become addicted – can face difficulties with pain management in the future, even after they have dealt with their addictions.
"Nowadays there is a very large addicted population, and they need different options for pain," Fleming said. "Imagine someone who has gotten sober, through quite a bit of effort, and then they injure themselves and are in a lot of pain."
The non-toxic and non-addictive alternatives offered through naturopathic medicine can, in those situations, provide the only safe route through that pain. "That was my real motivation going into this: People need options," Fleming said.
Taking advantage of the naturopathic approach is made easier by the fact that it is now recognized not only by the rest of the medical community, but by insurance companies as well. Haff said her services at Avalon are covered by insurance as both a primary care physician and a specialist, which gives patients extra incentive to try them.
"When it doesn't cost people anything other than their time, I think that makes it much more appealing," Haff said.
The accessibility of naturopathic medicine should only grow in the future. Schoenbeck is on the board of the American Association of Naturopathic Physicians, and in early May went to Washington, D.C., with 150 other physicians and medical students for more than 200 meetings with legislators to push for increased recognition. She said the group received a "very good reception."
"The triple aim of health care reform is lowered costs, better outcomes and better patient satisfaction," Schoenbeck said. "We think we do those things pretty well, and patient satisfaction surveys confirm that.
"We think naturopathic medicine is an important part of solving our nation's healthcare crisis."
Adam White contributed this article.
Related Articles & Free Subscription
10 Things Medicare Doesn't Cover
Caregivers Can Help Keep Loved Ones Safe During Outbreaks
How to Save Money on Your Medication
Free Subscription to Vermont Maturity Magazine