Respite care is a vital tool in helping prevent caregiver burnout. What is respite care? Simply put, respite care is temporary relief that allows a family caregiver to take a break from the challenging responsibilities of caring for a loved one, usually an aging parent or spouse. Let's face it, no matter how much you love someone, it's healthy to have time apart. The caregiving relationship often requires many long hours spent together, causing strain and fatigue in even the healthiest, most loving relationships. Many caregivers are elderly themselves and may have their own health challenges to face.
Family caregiving is frequently physically, emotionally and financially stressful. Many caregivers feel guilty about taking time for themselves, but respite care is a necessity. The simple fact is that caregivers need to take time away to tend to their own needs such as medical appointments, grocery shopping and banking. Time away to enjoy simple pleasures like lunch with friends, going to the movies or working out at the gym can work wonders for the peace of mind of caregivers. Allowing the care receiver to have a break away from the caregiver can be beneficial to the emotional well-being of the care receiver as well.
Respite care is a valuable resource and comes in many forms. In-home respite is usually the simplest form of help and sometimes calling in another family member, a neighbor or a friend to take over the reins while you have a breather may be all that you need to sustain your own health and well-being. Volunteers may be obtained from local churches and agencies such as the CVAA.
Paid help can also be hired to provide respite care. In-home care is often the preference of most care receivers since it allows them to remain in the comfort of their own homes without having to deal with transportation issues and acclimating to a new environment. There are wonderful caregiving agencies in our area which may provide just the help you need. Most agencies require that you hire a caregiver for a minimum of three hours and are often available to provide respite for as many as 24 hours, seven days a week. This option requires trust and oversight of the person entering your home. Special care must be taken to make sure the care receiver feels comfortable and safe and enjoys the company and care of the paid care provider.
Some facilities provide respite services where the care receiver may stay for a few days or a few weeks. The advantage of this option is that the specialized facility will probably have better access to emergency facilities and medical help if needed. The disadvantage of this option is that it can't be pre-planned, and if the facility is booked at the time you need respite care, you're out of luck. Also, the care receiver may be reluctant to enter a facility, even on a short-term basis.
Adult day programs are another wonderful source of respite, especially for those family caregivers who have their own full-time careers and are unable to leave their loved ones alone during the day. Adult day programs offer professional care and activities five days a week during normal business hours. The drawback is that some care receivers are resistant to attending such programs, because they don't want to leave the comfort of their own homes or they don't care for the activities offered.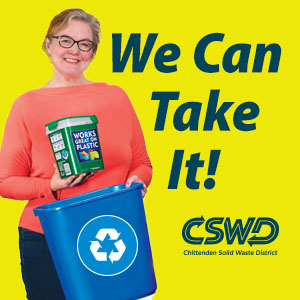 Once you make the decision to seek respite help, you may need to shop around for the best respite option for you and your family member. No one person can be expected to go it alone and complete all of the daily caregiving tasks while trying to juggle the demands of their own busy lives. There's just not enough time in the day. Optimally, it's best to reach out for respite before you feel overwhelmed. But remember, it's never too late to ask for help.
Nancy Scagnelli is a writer, geriatric care manager and the owner of Elder Care Connections of Vermont.
Related Articles & Free Subscription
10 Great Phone Apps for Family Caregivers
Financial Support for Caregivers
Tips for Long-Distance Caregivers
Free Subscription to Vermont Maturity Magazine