Not only can caregiving be emotionally draining, but it's hard on the wallet, as well. Thankfully, there are some programs in place that can help those who are doing the difficult work of caring for loved ones. In Vermont, the Division of Disability and Aging Services (DDAS) receives funding via the federal Older Americans Act (OAA) to provide services for Vermont seniors and their caregivers.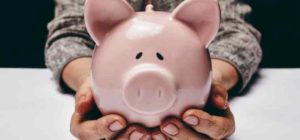 Megan Tierney-Ward, Aging and Disabilities Program Manager for DDAS, said OAA money is funneled through the state to five regional agencies based in the Champlain Valley, Northeast Kingdom, Central, Southeastern and Southwestern Vermont. Although the DDAS prepares an official State Plan on Aging every five years, the services are provided on a regional basis and caregivers are urged to contact their local offices rather than DDAS for assistance.
The National Family Caregiver Support Program of the OAA was established in 2000. The program provides grants to states to support family and informal caregivers. The amount of the grants is based on the number of seniors (defined by the program as 67 and over) in each state. According to the program's website, 22 percent of caregivers assist two or more seniors and 8 percent care for three or more. Nationally, more than half of these caregivers are 50 years of age, and over one-third of them self-reported health troubles of their own.
The program has five main areas of support for caregivers: information; assistance in gaining access to services; individual counseling, support groups and training; respite care; and limited supplemental services.
John Barbour, Executive Director of the Champlain Valley Agency on Aging (CVAA), said there are very few programs that provide financial support for caregivers. The options available include Choices for Care, a program for those who qualify for long-term care through Medicaid. These seniors can opt for a nursing home, residential care facility or staying in their own homes. If they choose the latter, Choices for Care will pay to have caregivers provide services to them. Caregivers can be from a professional nursing/caregiver service, or from family members who are screened for suitability by a state employee. Medicaid will pay for an approved number of hours to help the caregiver provide assistance for activities for daily living such as bathing and preparing meals. Choices for Care has very strict eligibility criteria and is only available to those with a very low income and meager resources.
CVAA also administers a Dementia Respite Grant for caregivers of those with dementia. The grant is requested on behalf of the patient and only those with an income of less than $35,000 (or $46,000 for couples) are eligible. The program currently provides $800 to $1,500 annually to caregivers so they can take time off and hire a substitute. Caregivers have flexibility as to how they spend the funds, but three quarters is spent on in-home care or adult day services, according to Barbour, who noted that some is also used for transportation. Caregivers do not need approval for their use of the grant, which is often applied to airfare for vacations, class fees for education, gym memberships or theater tickets. The program is somewhat limited and Barbour said there is sometimes a waiting list for the grants. In addition, the amount of money provided is not constant and varies each year.
A third funding mechanism is known as the Attendant Services Program. The program supports independent living for adults with disabilities who need physical assistance with daily activities by hiring, training, supervising and scheduling their caregivers, who receive an hourly wage.
Mary Collins, an Independent Living Service Consultant at DDAS, said there are three types of services which fall under the program's auspices, all of which require that the caregiver be a Vermont resident over the age of 18. The General Fund Personal Services money goes to help someone with a disability that is on Medicaid and needs physical assistance with at least one activity of daily living. The Medicaid Participant Directed Attendant Care goes to those taking care of someone with a permanent and severe disability who is on Medicaid and needs assistance with at least two activities of daily living. The General Fund Participant Directed Attendant Care is similar to the Medicaid version except the funds will only go to someone who has been found ineligible for services from other Medicaid-funded personal care or attendant care programs. The third program is the only one for which a spouse or civil union partner can be the caregiver, but for all three there is no prohibition against the caregiver being an adult child, friend or neighbor.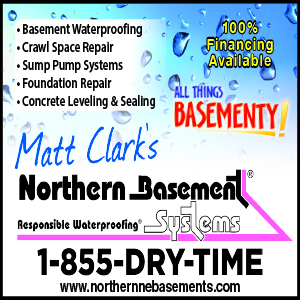 Military veterans also have access to an Aid and Attendance Pension. The program provides benefits for veterans and surviving spouses who require the regular attendance of another person to assist in activities of daily living. It also covers those who are blind or living in a nursing home due to physical or mental incapacity. The money is not dependent on a service-related injury and can also be used for nursing homes or assisted care facilities. The program can provide up to $1,732 per month to a veteran, $1,113 per month to a surviving spouse or $2,054 per month to a couple. For the caregivers of veterans who suffered catastrophic wounds, illnesses or injuries while in the service, there is additional funding called Special Compensation for Assistance with Activities of Daily Living.
Although official programs are limited, Vermonters may be able to get advice from organizations devoted to particular conditions or from Vermont 211, a statewide hotline run by the United Way of Vermont. The best advice is for caregivers to call their local agency/council on aging. They have trained professionals ready to provide information on which programs to access and help in filling out the complex paperwork.
This article was contributed by Phyl Newbeck.
Related Articles & Free Subscription
Caregiving Crisis: Don't Be Afraid To Seek Help
The High Cost of Family Caregiving
Free Subscription to Vermont Maturity Magazine