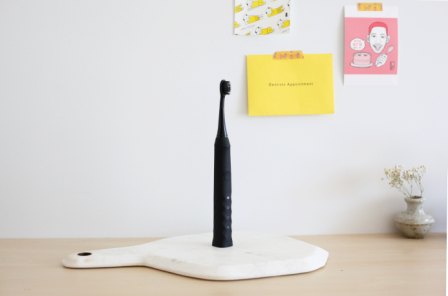 For seniors who suffer from arthritis or have other hand weaknesses, an electric toothbrush is a great solution to keep your teeth clean. At the push of a button, an electric toothbrush will do everything but shake, rattle and roll to do the cleaning for you, and most come with a wide handle and rubberized grip that make them easier and more comfortable to hold on to.
How to Choose
With dozens of different electric toothbrushes on the market today, here are several key points you'll need to consider, to help you choose:
Cost: The cost of electric toothbrushes will range from $15 up to around $300. How much are you willing to spend?
Brushing Action: Brush heads tend to be either "spinning" (they rotate very fast in one direction, then the other, and bristles may pulsate in and out) or "sonic" (they vibrate side to side). Both methods are effective and a matter of personal preference.
Electric Versus Battery: Choose a brush with a built-in rechargeable battery and an electric charging station. They're much more convenient and cost effective than toothbrushes that use replaceable batteries.
Brushing Timer: Since most dentists recommend brushing for two minutes (and most adults brush less than 60 seconds), get a power toothbrush with a built-in timer. Some brushes will even split the two minutes onto four 30-second intervals and will notify you when it's time to switch to a different quadrant of your mouth.
Extra Features: Most higher-priced electric brushes come with various settings such as sensitive (gentler cleaning) or massage (gum stimulation), a charge-level display and more. There are even "smart" toothbrushes on the market that connect to a smartphone or tablet via Bluetooth to track brushing habits. What extra features do you want or need?
Top Electric Toothbrushes
While there are many makes and models of electric toothbrushes to choose from, two of the best-selling, top-rated products to consider are the Oral B Pro 1000 (spinning brush head) and the Philips Sonicare 2 Series (vibrating brush head). Both are simple, very effective at removing plaque, and reasonably priced – around $50. They also both offer two-minute timers, rechargeable batteries and a range of brush heads to meet your needs.
To learn more about these electric toothbrushes and a wide variety of other options, visit OralB.com and Sonicare.com. And for more information on choosing an electric toothbrush, visit Toothbrush.org/best-electric-toothbrush.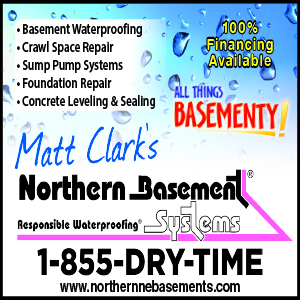 Easier Flossing Products
If flossing is difficult too, a good alternative to traditional string floss is floss picks. These are disposable plastic-handle tools that have floss threaded onto them, which makes them easier to hold and use. DenTek, Oral-B and others sell packages for a few dollars, or check out the Reach Access Flosser, which comes with a toothbrush-like handle for a better reach.
Some other flossing devices to consider that are easy on the hands include: The WaterPik power flosser ($7), which gently vibrates to dislodge embedded food particles between your teeth; Philips Sonicare AirFloss water flossers ($50 or $90) that uses burst of water or mouthwash to and clean in-between your teeth; and WaterPik Water Flossers ($50 to $130), which use high-pressured pulsating water to remove food particles and plaque and will stimulate your gums in the process.
All of these dental care products can also be found at your local pharmacy or retailer that sells personal care items or online.
Jim Miller publishes the Savvy Senior, a nationally syndicated column that offers advice for Boomers and Seniors.
Related Articles & Free Subscription
How to Manage Restless Leg Syndrome
IRS Introduces a Tax Form Created for Older Taxpayers
Monitoring Solutions for Loved Ones with Dementia
Free Subscription to Vermont Maturity Magazine