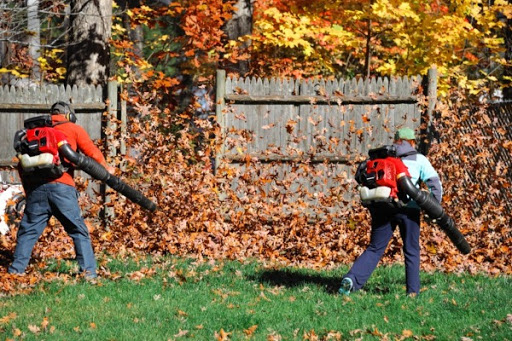 Now is the time to get your home and yard prepared for the cold. Though there are many reliable businesses that provide these services, there are also a few that have no plans to actually do the work. Better Business Bureau serving E. MA, ME, RI and VT offers some steps to ensure your property is taken care of this fall.
Everyone knows it's important to have your chimney serviced and yard debris cleaned up before winter begins. Remember that flyer in your mailbox last week from a local chimney sweep or tree trimmer offering a "one-of-a-kind" deal? Homeowner beware! Rather than choosing the first business who pitches you, it's important to do your research before you let them work on your property.
"BBB urges consumers to take the same amount of care finding a business to perform work outside their homes as they do for inside," said Paula Fleming, spokesperson for the local BBB. "It's easy to hire a business on the spot, but it's important to do your research and find out who you're letting on your property."
When looking for yard and maintenance services, keep these tips in mind:
Hire a Professional
Research businesses at bbb.org/boston or use the Accredited Business Directory to find reliable businesses. Make sure you know who you're dealing with and how to reach them if problems arise. Be sure to ask for references.
Be Wary of Door-To-Door Solicitations
Every year, countless homeowners have tree trimmers or chimney sweepers knock on their door and offer to provide their services at a discount. In too many cases, the work performed is shoddy or only partially completed while paid in full – and the company fails to return, as promised – forcing property owners to hire a reliable business to do the job right.
Request An On-Site Inspection
The inspection should include all landscaping, all parts of the chimney or any other areas that need preparation for the fall. Estimates should be given only after an onsite inspection. Businesses that give an estimate without a visual inspection cannot be sure of the scope of the work involved and consumers run the risk of paying more than they were quoted. Estimates should include all labor, cleanup and disposal charges.

Get Everything in Writing
A contract should clearly state the services you will receive, as well as when the job is expected to be completed, payment terms and conditions, contact information for the business – phone number and address – as well as any refund or cancellation policies.
Verify Insurance Coverage
Tree care can be dangerous if not done by properly trained experts. Confirm that the business has insurance that covers worker's compensation, property damage and personal liability in case of accidents. Also be sure that the chimney sweeper you hire has the necessary insurance to protect you and your home in the event of damage or injury.
Remember, you're the customer; it's your home. Never feel pressured to give anyone your business just because he or she is standing on your doorstep.
Related Articles & Free Subscription
Natural Pain Relief is as Close as Your Garden
Rightsizing is Different than Downsizing
The DOs and DON'Ts of Backyard Composting
Free Subscription to Vermont Maturity Magazine