If you're lucky enough to have a front porch — whether it is a small section next to your door or a grand wraparound style — your next decorating project could be a budget-friendly makeover of this space. Before, your family and friends simply passed through your porch area. Now you can all gather there in comfy chairs, sipping thirst-quenching drinks and whiling away the evening in a relaxing style.
Bohnne Jones, owner of Decorating Den Interiors, says, "One of today's home decorating trends is to 'bring the outside in and the inside out,' which makes a front porch cozy and inviting."
From lamps to carpets to curtains, decor items that were once the domain of inside living spaces now find a place in outside design.
Before you begin your porch decor process, first take some time to repair any loose railings or floorboards. You want your space to be safe and sturdy before decorating. You might wish to paint your porch wall a fresh, new color that matches or coordinates with your house color and works with your porch space's theme — Southwestern, coastal, Victorian and so on. You might choose a neutral sage green, a sunny yellow or another hue that fits your overall plan for the space.
The Porch is Ready – Try These Makeovers
Give Furniture a Spin
Rather than have sofas and chairs lined up against the back wall facing outward, rearrange them in an L-shape or face-to-face placement that facilitates conversation. Jones says, "Four chairs can be a more flexible selection than a sofa," because chairs can be moved around more easily and you can create two separate sitting areas.
Lay a Carpet
Turn your porch space into an outdoor "room" by having an outdoor carpet made of material that is resistant to water and mold. You're not stuck with AstroTurf or sisal rugs; today's home decor stores offer outside carpets in decorative patterns and colors. Jones suggests carpets made of 100 percent poly-acrylic yarns, 100 percent polypropylene or olefin, to name a few. Jones says that these carpets are easily hosed off for cleaning. The result is a space-defining foundation that's comfier to walk on than bare-wood floors.
Provide Pillows
Setting fluffy pillows and cushions on your chairs and sofas instantly adds comfort and coziness to the space. Shop your home decor store and catalogs for pretty pillow designs in outdoor-friendly materials that also resist mold growth. Choose a small, lumbar-support, outdoor pillow for rocking chairs as well. Pet owners might also set out a dog bed made of outdoor-material, so that Fido can hang out on the porch in comfort.
Light It Up
In outdoor living decor catalogs, you'll find outdoor lamps that look very much like tabletop indoor lamps, only they're safe to use outdoors and are often battery-powered. Place one on an end table to glow alongside citronella candles in safe decanters placed around your space.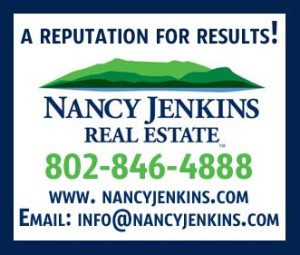 Go Green
Adding green and flowering plants to your porch sitting area is one of the easiest decor tasks possible. You can place large or groups of tall containers on the porch floor, lineup potted plants on a baker's rack or outdoor shelving unit you've set in your space, or hang flowering planters from your porch roof. If your railing is wide and secure enough, you might install window boxes to fill with spring and summer flowers and greenery to surround your new socializing or relaxation haven. "I'm not a fan of bees and didn't want to attract them," says retiree Joanna Blake. "So I put all green plants in my railing boxes and planters, which added a great range of dark and light green colors to my green 'room' theme."
Hang Curtains
Install a curtain rod, or use powerful springform curtain rods, to hang colorful or neutral-shaded curtains. This will provide some privacy and add extra visual interest to your porch space. The curtain material, thread and hardware, should be made for the outdoors. "Cotton fabric and thread will rot when out in the elements," says Jones. Lighter fabrics can dance in the breeze, and you can even switch out to new patterns of curtains when fall approaches.
Add Music
You don't need to hire a sound system engineer to install surround sound on your porch, like you might have done with your den. If you have an outdoor power outlet, all you need is your iPod and its dock to play your favorite songs while relaxing on your perfect porch oasis.
This article was contributed by Sharon Naylor.
Related Articles & Free Subscription
Think of Your Yard Like a Room in Your House
Making Your Home Cooler Without an Air Conditioner
Think of Your Yard Like a Room in Your House
Free Subscription to Vermont Maturity Magazine