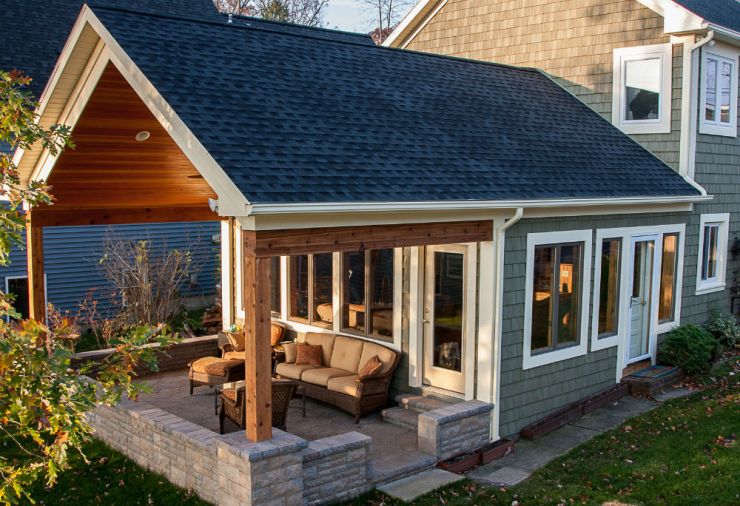 Many homeowners, when constructing an addition, focus on the inside of the home addition during the design phase and pay little attention to the exterior design. As a result, they often end up with an addition that looks like a large tumor hanging off the side of the main home. In some cases, the tumor is larger than the house itself.
Though the finished home with its attached addition gives more living space, it often provides a negative return on investment and can make the home more difficult to sell. Buyers care a great deal about the home's exterior, and consequently, they want to purchase a home that offers style and symmetry.
If the home has any significant historical value in the community or there are covenants associated with the property, the municipality or home association could also have issues with the addition's exterior design. Therefore, it is important to make sure the town and any home association that the property is associated with are in agreement with your building plans prior to starting construction. Otherwise, you could find yourself with a cease and desist letter and/or in a courtroom.
Key Home Addition Exterior Design Considerations
Make sure the addition size is of the proper proportion with the rest of the home. For example, don't build one that is actually larger than the main home. A good rule of thumb is that the addition's exterior length should not be more than 30 to 40 percent of the main home's length. Also consider recessing the addition from the front of the main home. This way, the main home still represents the main visual from the curb and the addition looks like an accent piece to it. Alternatively, you may want to consider installing the addition toward the back of the home so that the front of the home is not changed in appearance.
Ensure that the addition's exterior siding and colors dovetail nicely with the existing home, so the addition looks as if it was always part of the original home. In some cases, you may want to use an exact match of house siding and color, and in other cases, you may want to select a house siding or color that contrasts nicely with the rest of the home.
Finally, use similar rooflines that have the same roof pitches, soffit depths and roof eave overhangs. Also, use shingles that match the existing roof. In some cases, it may make sense to re-shingle the main part of the home when shingling the addition. Moreover, carefully consider roof dormers. Not all dormers complement a roof. Think symmetry when planning your addition's exterior and rooflines. The addition's roof should go with the home's main roof.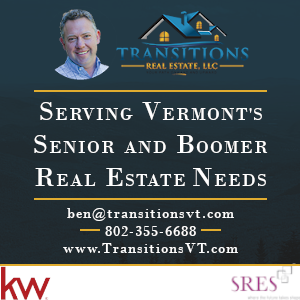 This article was contributed by Mark J. Donovan.
Related Articles & Free Subscription
Creating an Outdoor Garden Room
Rightsizing is Different than Downsizing
Simple Changes to Keep a Home Safe for Aging
Free Subscription to Vermont Maturity Magazine