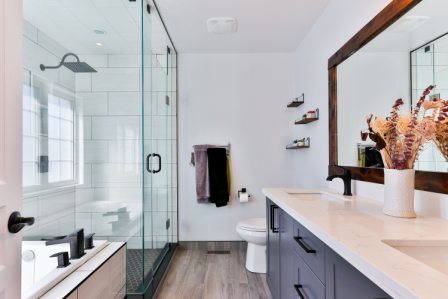 Of all the rooms in a house, the bathrooms usually are given the least amount of space but generally get the most wear and tear. The larger the family the likelier it is that someone's in the bathroom, especially during the morning rush hour. All of that traffic will take its toll on a room, resulting in a battered bathroom begging for an upgrade.
Bringing a bathroom back to life doesn't require a massive overhaul and a crew of workers. By paying attention to the little things, homeowners can get new looks without busting their bank accounts. Bathrooms are full of accessories — such as faucet handles, towel rods and toilet tank levers — that can be replaced cheaply and easily. Doing so is a small step that can go a long way.
"You can change the look and feel of your bath for less than $100 just by changing the accessories," says Tim Bitterman, group marketing manager for Moen Accessories.
A more extensive overhaul — or "remodel light," as Bitterman puts it — includes a new coat of paint, along with upgraded accessories and new linens. The result is a bathroom that feels like new.
"For a few hundred dollars and a half-day's work, you can really change the entire look," Bitterman says. "There's definitely a before-and-after effect."
Jazzing up a bathroom can be something as simple as a new ensemble, with matching wastebasket, tissue holder, lotion and soap dispensers, soap dish and toothbrush holder.
"Bathroom ensembles are popular because they are not only functional, helping to keep your bathroom looking tidy, but also a great way to accessorize your bathroom," says Catherine Gentile, a spokeswoman for Bed Bath & Beyond. "They allow you to easily change the look and feel of your bathroom without doing anything permanent."
To incorporate an ensemble into the rest of the bathroom's decor, picking a color scheme that complements the major aspects of the room is key.
"It is important to think of the colors of the walls and shower curtain," Gentile says. "If you are looking for more impact, you can also change the shower curtain and decorative towels to match your new ensemble."
The shower curtain is one of the main focal points of a bathroom, so new designs and patterns are introduced regularly. But it's a new twist on the curtain rod that has caught the public's attention. Simply changing from a straight rod to one that curves outward adds several inches to the shower area. Once found only in hotels, the curved shower rod is turning up in more and more homes.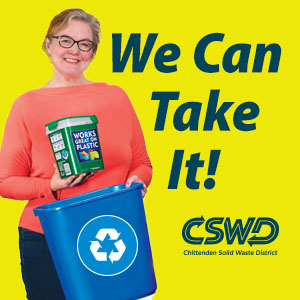 "It's an unbelievably popular product for us," Bitterman says. "One of our models gives you an extra 7 1/2 inches of elbowroom."
Extra elbowroom can make for a safer shower, and so can strategically spaced grab bars. Often associated with old age, grab bars have become more common and can be found in many styles and finishes.
"They're not an eyesore; it's not an institutional-looking grab bar anymore," Bitterman says. "It's a part of the bath. People are using the grab bar for support, and they'll also put their towel on it and use it as a towel bar. It almost hides the fact that it's a grab bar."
Bathrooms typically occupy small spaces, so every inch can make a difference — even on the back of the door. It's a natural spot for a robe hook, but not much else. Moen has made the most of that space with a robe hook that takes on a new life when the door is shut.
"It collapses into a normal robe hook, but there's a piece that extends out that you can hang two or three hangers on," Bitterman says. "When you're getting ready in the morning, you can hang your robe on it. You can put the clothes that you're going to wear that day on it, as well."
This article was contributed by Tom Roebuck.
Related Articles & Free Subscription
Improve the Storage Capacity of Kitchen Cabinets
Maximizing Home Energy Efficiency
Quick, Easy Fix-Ups To Make Your Home Look Better and Sell Faster
Free Subscription to Vermont Maturity Magazine