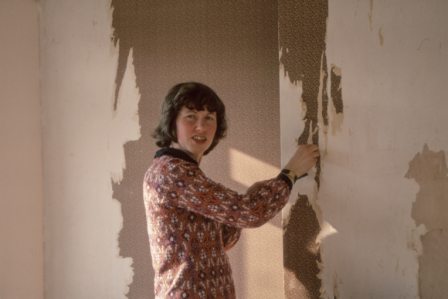 Homeowners have to decide when and why to make home improvements to their property. In a down economy, widely described as a buyer's market, those decisions are even more critical. Realtor Fritz Pfister shares suggestions for low- and no-cost home improvements that will help your house sell.
Make a good first impression. "Clean sells," says Pfister, who specializes in residential listings, hosts a weekly real estate radio program and offers two home-selling seminars throughout the year. "Really clean sells even better. And don't forget to keep the home as clean every day as the day you went on the market."
This includes the yards, porch, entryway and every part of the interior. Hire a cleaning team if necessary to be sure the home is spotless for every visitor.
Make your home's maintenance look effortless. Put away all yard tools. Clear out clutter from the garage and basement. "Walk through the house. If something causes you to stop and ask yourself, 'Should I do this?' I would," says Pfister. "If you pause, so will prospective buyers."
Make closets feel spacious and organized. "Closet redesign is relatively inexpensive should you have older or inefficient shelving and hanging systems. In today's society, you don't need more than three feet for long hanging clothing. Double racking maximizes space. You must be able to see 75 percent of all closet floors. If you haven't worn something in six weeks, you're not going to wear it in the next six weeks, so pack it, sell it or donate it to charity."
Make the color scheme of your house neutral. Walls should be whites, eggshell, light taupe or some other nondescript color. Anything that reflects a strong theme should be removed. Plain colors allow prospective buyers to imagine their own colors and decorating style.
Edward Tandy, owner of Tandy Handy handyman service, often sees houses that need more than a little sprucing up. He recommends tidying up unruly shrubbery, fixing front doorknobs that don't work, fixing chips and freshening front door paint, replacing dark and dull hardware, straightening crooked shutters, fixing loose bathroom tiles and more.
"As you walk through the house," says Tandy, "anything that's not cosmetically appealing or anything that might cause the potential buyer to be alarmed needs to be addressed — even really small things, such as a light switch that doesn't work properly. Some buyers will think, 'Oh, man, this place has wiring problems,' turn around and walk out."
When it comes to paint colors, Tandy agrees with Pfister. "No wild, crazy contemporary colors or any decorating style that is out of the mainstream."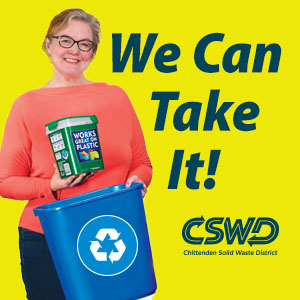 Many of these suggestions can be done by the homeowners, but some, especially the custom repairs, call for the help of a handyman. In that case, advises Tandy, look for someone with broad experience, references, liability insurance and a professional and trustworthy appearance. "You'll get a gut feeling," says Tandy. "Ask yourself, 'Can this person be trusted in my home, maybe even with a key?' Make sure you are comfortable with this person." And, Tandy adds, be sure to get a written estimate for any larger work to be done.
Finally, says Pfister, "Be proactive and have your home inspected by a professional home inspector. Any item that is reported to be a safety issue or defect should be repaired prior to placing the home on the market. When you are proactive, you eliminate surprises and control the person who performs the work and the cost to make repairs."
This article was contributed by DiAnne Crown.
Related Articles & Free Subscription
Energy Efficiency Remodeling Saves Money…and the Environment
Maximize Storage and Countertop Space in a Small Kitchen
Rightsizing is Different than Downsizing
Free Subscription to Vermont Maturity Magazine