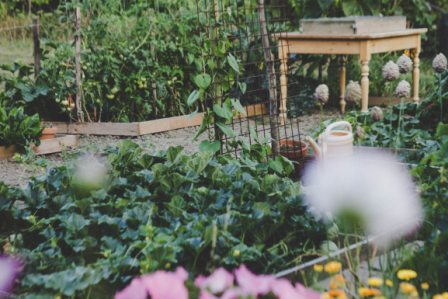 We all know vegetables grown in the backyard garden are fresh, tasty and nutritious, but does gardening also cut back on your grocery bill? The short answer is, it depends, but very often, yes. It turns out the same is often true if you buy produce directly from a farm, or at a farmers market.
Backyard gardening, especially regarding start up costs, can vary widely, and calculating the costs depends upon whether you want to include the sweat equity. It also depends on how elaborate you want to get.
A minimalist approach is often the least expensive, but many gardeners want well-made raised beds, sturdy plant supports, fertilizers, fences and other equipment that can raise initial costs of starting backyard gardens.
Many gardeners prefer the reliability of sturdy, well-made garden equipment, such as raised beds and supports. Costs vary widely, depending on what the gardener wants.
For instance, at Gardener's Supply, a Vermont garden equipment retailer, the cost of raised beds start at $50 but can run to more than $300 for larger, more durable ones constructed of material such as cedar. Vegetable supports can cost as little as $10 or as much as about $45 for larger, elaborate supports.
Gardening costs fall sharply in subsequent years, as gardeners can usually re-use raised beds, supports and other items for many years.
According to OSU Master Gardener, which analyzed studies of the economics of gardening, a relatively small garden, 200 square feet in size, could bring a return of $148 in cost savings the first year. Larger gardens of up to 700 square feet could return more than $500.
These costs don't involve the labor of preparing, planting, caring for and harvesting from gardens, but many people enjoy the physical activity and the chance to be outside.
Gardeners can reduce their expenses by composting as much as possible rather than buying fertilizer, constructing raised beds out of recycled or reclaimed fencing material, and learning to preserve food for use all winter.
Vegetable growing is not just for people with big backyards. Many retailers offer durable containers and other vegetable-growing devices for patios and balconies that cost as little as $30 or as much as $300 or more for the most elaborate, large container gardens.
If you're thinking of starting a backyard garden, you're not alone. The idea is rapidly gaining momentum across the United States.
In early April, the Williston-based National Gardening Association released a survey that showed 35 percent of all households in America grow food at home or at community gardens. That's a 17 percent increase in five years.
The largest increase in home gardening is among younger households. The number of gardeners between the ages of 18 and 34 increased by 63 percent to about 13 million in the five years ending in 2013, according to the National Gardening Association.
Another alternative to the grocery store is the rapidly rising availability of community supported agriculture, or CSAs.
It works like this: at the beginning of the growing season the consumer pays a set price for a share of the CSA farm's expected crop. The farmer uses that money to bear the cost of planting seeds and otherwise preparing the farm for the growing season. As the produce comes ready to harvest, the 'investor' receives a weekly selection of just-picked produce.
Every CSA operates differently—from how the farm structures its plans to the variety of products they offer—and costs vary widely. Some offer just vegetables, others have options that include might include herbs, cut-flowers, meat, poultry and/or eggs. (There are also CSAs that don't involve produce at all for farms raising meat or fiber-producing animals.)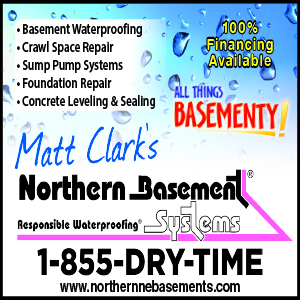 Blue Heron Farm in Grand Isle, is an example of a working CSA. For prices ranging from $575 to $650, those who join this CSA get 18 weeks worth of produce throughout the year, said Christine Bourque, who owns the farm with her husband Adam Farris. The farm also offers less expensive options, including the "salad" plan, in which customers get mostly fresh greens and some snacking vegetables for about $200 a year.
Bourque said the CSA arrangement benefits the farm as well as the consumer. Shareholders pay for their food up front in the spring, eliminating the farm's need to borrow money at the beginning of the growing season.
In Vermont, the Northeast Organic Farming Association (NOFA) has an extensive list of CSAs with descriptions of what they offer.
Many CSA customers end up getting inspired to grow their own gardens after a few years and drop out of the CSA program. They are then replaced by new customers who follow the same path, Bourque said. "We have members who just come in for a year or two and others who have stayed on since we started," Bourque said.
For those who don't want to commit to a garden or to receiving weekly produce from a CSA, there is often the same cost benefit for consumers who frequent farmers markets.
Erin Buckwalter, a NOFA member, said prices at farmers markets compare favorably to organic produce at supermarkets.
A January 2011 study by NOFA concluded the price of groceries, mostly vegetables and fruits, obtained at farmers markets was roughly comparable to supermarket prices.
In fact, prices for organically grown tomatoes, peas, lettuce, cucumbers and other vegetables were lower at farmers markets than organic vegetables at grocery stores, the NOFA study concluded.
A growing number of CSAs and farmers markets accept payment under the federal Supplemental Nutrition Assistance Program, formerly known as food stamps, Buckwalter said. Also, many CSAs offer sliding scale fees for customers with modest incomes.
There are many substantial benefits to backyard gardens, CSAs and farmers markets besides cost. The fresh produce harvested directly from your own backyard or from a nearby farm is the primary benefit. There is the added assurance of knowing what practices the gardener used in the production of their crop. The local economy benefits from local dollars being spent locally be it on gardening materials or the produce itself. And there's the additional environmental benefit of less food being trucked across the country.
But isn't it nice that reaping the benefit of lower costs is a benefit of gardening too?
This article was contributed by Matt Sutkoski.
Related Articles & Free Subscription
Grow an Indoor Vegetable Garden
Free Subscription to Vermont Maturity Magazine