There's a reason medical practitioners and patients often prefer to use the term "cannabis" as opposed to "marijuana." The stigma of irresponsible desire for intoxication continues to haunt any usage of this plant — sidestepping three thousand years of documented medicinal use and research — to a degree that necessitates clear division in jargon between medicinal and perceived recreational use. A climate of fear and culture of forced attrition persists for recreational marijuana enthusiasts, in turn causing roadblocks for the medicinal community, despite three key factors:
Marijuana is not known to have caused a single overdose death in human history.
Alcohol use is legal and strongly linked to violence, while marijuana, though not harmless, tends to make users less aggressive.
The marijuana flower is reported as far less addictive than sugar, alcohol and caffeine, with its plant yielding hundreds more uses, e.g. rope, paper, textiles, detergents, plastics, moisturizers, medicines.
Many of the pharmaceutical drugs given to patients for ailments treatable by cannabis are known to have severe, occasionally debilitating side effects, eroding the rationalization that the pharmaceutical industry knows best. With federal legislation over medicinal cannabis lying in wait behind a tradition of enclosed profit structures and propaganda, what has developed is a battle of old-fashioned ethos and prejudices versus science and new-school paradigms. And the demographic that's potentially being hurt the most is seniors.
The generation gap in perception of marijuana is blatant. Take the story of California resident Sue Taylor, who sits on the Alameda County Commission on Aging and is senior outreach coordinator at Harborside Health Center, America's largest not-for-profit cannabis dispensary and the first one to institute a senior outreach program. It took her age 20-something son to educate her on medicinal cannabis and shatter her negative perceptions.
"Young people haven't been subjected to the 'Reefer Madness' documentary that the government instilled in my generation years ago," said Taylor. Born in the 1940s, she earned a masters degree in divinity and bachelors degrees in social science and education. When she began to integrate nutrition, exercise, meditation and a pharmaceutical-free lifestyle with the teachings of divinity school, her son suggested opening a holistic spirituality center, supported by a cannabis dispensary. She believed her son wanted to sell "that marijuana stuff," and had a religious crisis.
He taught her that "cannabis" is the botanical name for the marijuana plant, and that it's been used in various forms to treat and eliminate pain, nausea, inflammation, psoriasis, etc. A grandmother of three, Taylor is now a motivational speaker; renowned senior wellness advocate, focusing on cannabis as a primary modality; and certified by the State of California to provide medical cannabis education.
"Seniors can benefit from cannabis more than any other population, and yet we are the ones most resistant to its use. A gap between the younger and the older generations is that often they seek knowledge, then operate from that standpoint. We, on the other hand, put all our faith in our doctors and don't question," she said.
"I am deeply disappointed, she continued, "with the pharmaceutical approach to healthcare that focuses on managing symptoms as opposed to the wellness of the complete person. Health care is a moneymaking entity for pharmaceutical companies, health insurance companies, hospitals and many other entities that make money from people being sick. The curative components of the cannabis plant could eliminate many of the pharmaceuticals and limit hospital stays, and cut down on the other organizations that focus on managing rather than curing."
Resurgence of Interest
"The major reason for the resurgence of interest in cannabis as medicine is that patients don't have to smoke it; the psychoactivity (the 'high') associated with cannabis is reduced and often eliminated within the many forms of cannabis currently produced. These include topicals applied directly to the skin, CBD-rich capsules, tinctures, concentrates and edibles," according to Taylor.
When Steve DeAngelo, a leader of cannabis advocacy and activism in the U.S., approached her in 2009 to head the landmark senior outreach division of his brainchild, Harborside Health Center, it was a perfect match.
"I read an AARP magazine article that had a list of the most common senior wellness issues, and it was almost identical to the list of wellness issues for which cannabis is effective," said DeAngelo. "A lightbulb went off in my head as I realized that even though cannabis would work well for them, the percentage of seniors in our patient population was very low — we had to do something to introduce seniors to medical cannabis. We immersed ourselves in the senior community."
In addition to the outreach program, Harborside offers free monthly cannabis support groups for seniors, educational forums, guided tours and financial support for senior advocacy organizations and events. It's a national model for such work.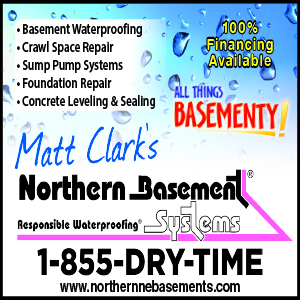 Decriminalization
The Vermont legislature has decided to reallocate state resources, and inadvertently combat stigma, by decriminalizing personal amounts of the plant via bill H. 200. Governor Peter Shumlin signed the bill into law on June 6, 2013. Individuals over 21 caught with less than one ounce are now fined between $200 and $500, and those under 21 are sent to diversion. On May 27, 2014, with the signing of bill S. 247, Vermont expanded its laws to grant wider access to safe, legal medicinal cannabis. Champlain Valley Dispensary (cvdvt.org) in Burlington, which opened in September 2013, and its Brattleboro sister center, Southern Vermont Wellness, open since February 2014, will be able to administer to an unlimited number of patients.
Matt Simon, a New Hampshire resident and New England political director at Washington, DC-based Marijuana Policy Project, said, "(S. 247) made several modest changes to the medical marijuana law, but the most important change — and the one we pushed for most strenuously — was eliminating the cap of 1,000 patients who would've been able to purchase cannabis from dispensaries. If that cap hadn't been eliminated, the 1001st qualified patient seeking to purchase from a dispensary would have been denied access, and that wouldn't have made any sense at all. It will also allow dispensaries to deliver marijuana and allow naturopaths to certify patients for the program."
With Colorado and Washington enacting marijuana regulation policies in 2012 by voter initiative, Massachusetts voting to decriminalize plus expand medicinal access that same year, and the May 29, 2014 U.S. congressional amendment to end the Drug Enforcement Administration's interference with state law (at press time passed by the House, but not yet the Senate), there's an encroaching cultural shift, which may coax into action the legislatures of the 28 states that have yet to pass medicinal cannabis laws.
It's happening not a moment too soon, according to DeAngelo, who said that fear in the industry is not limited to illicit trade.
"Congress' amendment will not have force of law unless and until it is passed by the Senate and signed by the President. Until then, the situation remains the same as it has been since the passage of Proposition 215 in 1996 — at any time, federal agents could raid Harborside and arrest me — or any other dispensary employees — and charge us with crimes carrying mandatory sentences of 5-20 years. I have not known for the past seven and a half years whether I'd be coming home to my family at night, or going to federal prison in handcuffs. And because of the amount of cannabis sold, there's no small threat; more than 60,000 plants qualifies for the death sentence, and Harborside has sold more than 600,000 plants. I'm eligible for the death penalty under federal law."
This article was contributed by Clara Rose Thornton.
Related Articles & Free Subscription
Natural Pain Relief is as Close as Your Garden
The Negative Effects of Marijuana on the Brain
Underutilized Palliative Care Services Can Help Relieve Pain
Free Subscription to Vermont Maturity Magazine